Grenfell Tower fire: Public inquiry to probe Kensington council's failure to use £270m reserves to help victims
 The London borough saved millions of pounds by underspending each year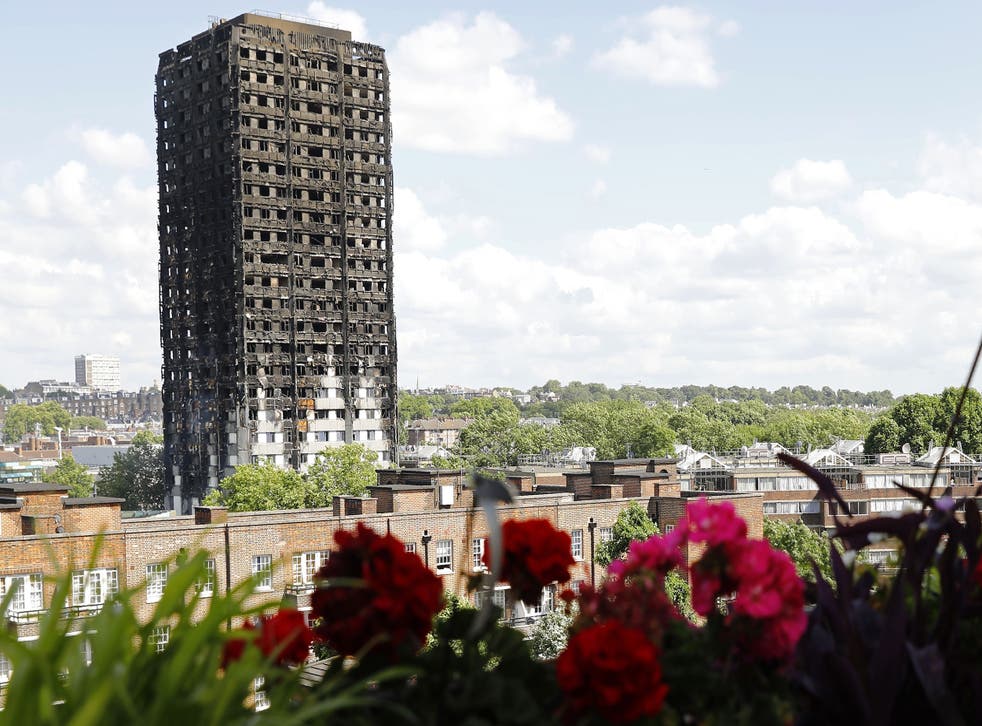 Kensington council's failure to use its £270m reserves to help Grenfell fire victims will be investigated by the public inquiry announced by Theresa May, Downing Street has signalled.
The Prime Minister's spokeswoman said the issue would be explored as part of the inquiry's investigation of the council's highly criticised response.
The Independent reported at the weekend how the London borough stockpiled £274m of usable reserves following years of underspending.
Amid broad criticism of the council's response, MPs attacked the authority for failing to spend its money beefing up fire safety or helping the victims afterwards.
Ms May's spokeswoman said: "The issue of reserves and what money Kensington and Chelsea had to deal with housing and so on will all be part of the investigation, will all be part of an explanation as to what's happen here.
"Our assumption with the inquiry is that all aspects of this will be looked at, including what was being done across the borough to help people with housing and take safety concerns into consideration."
The Government is currently hammering out the exact terms of reference for the inquiry, which will be led by a judge, appointed by the Lord Chief Justice.
In Pictures: Grenfell Tower after the fire

Show all 51
In 2013/14, the Royal Borough of Kensington and Chelsea underspent by £30m "thanks to an overachieving efficiency drive", according to council leader Nick Paget-Brown.
Instead of reinvesting the funds, top-rate council tax-payers were subsequently offered a £100 rebate to account for the overspend.
"In deciding what to do with it, we have taken the view that it is simply wrong to discount from our calculations those whose money this was in the first place," Mr Paget-Brown wrote at the time.
"In short, we think the right place for it is back with our residents."
While some of the reserve money is ring-fenced, the revelation follows claims that additional spending on the west London block could have prevented the tragedy that killed at least 79 people last Wednesday.
Emotional tribute from firemen to Grenfell Tower victims
Questions were raised about the cladding that was fitted to the building during a 2015 refurbishment, which experts suggested may have helped the flames spread more rapidly throughout the tower than they would otherwise have.
Fitting a fire-resistant alternative would have cost as little as £5,000 extra to install. The British Automatic Fire Sprinkler Association also said installing a sprinkler system would cost just £200,000.
Register for free to continue reading
Registration is a free and easy way to support our truly independent journalism
By registering, you will also enjoy limited access to Premium articles, exclusive newsletters, commenting, and virtual events with our leading journalists
Already have an account? sign in
Join our new commenting forum
Join thought-provoking conversations, follow other Independent readers and see their replies