Grenfell Tower fire: Theresa May accused of falsely claiming government acted on tower block safety
Prime Minister told deaths 'would not have happened' if the Government had followed a coroner's recommendations
Rob Merrick
Deputy Political Editor
Thursday 22 June 2017 11:33 Comments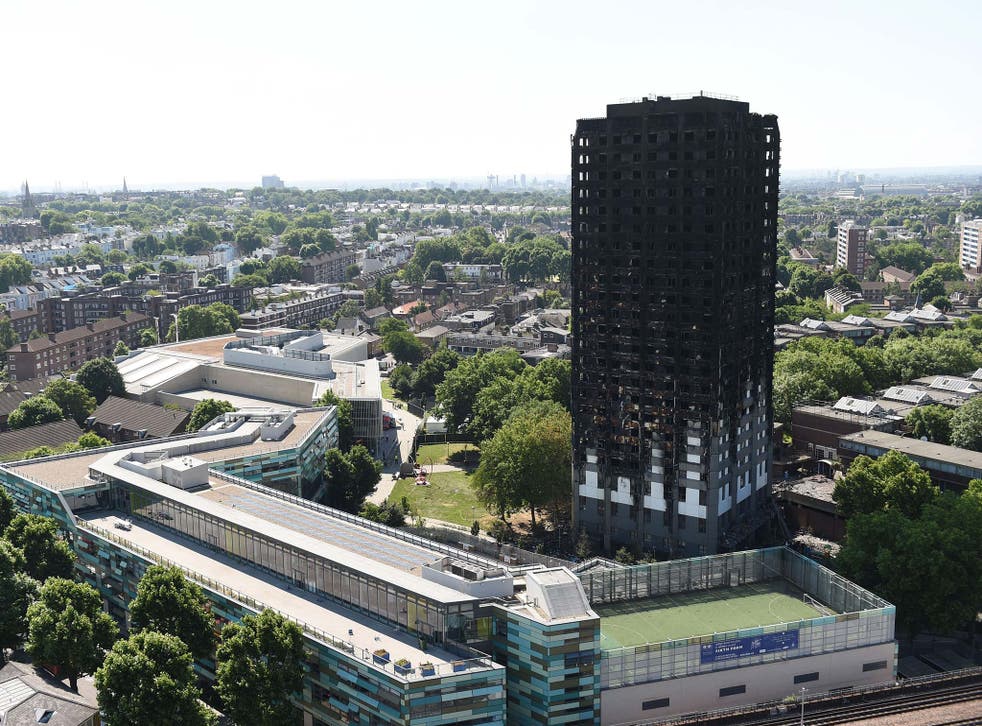 Theresa May has been accused of falsely claiming the Government acted on a coroner's recommendations that could have prevented the Grenfell Tower tragedy.
Harriet Harman said the Prime Minister was wrong to say all the safety changes demanded after a fatal fire in Lakanal House, in her London constituency, had been brought in.
The coroner had called for sprinklers in tower blocks, for changes to guidance on fires and for proper supervision of contracts with private firms, the former stand-in Labour leader said.
Giving a statement to MPs, the Prime Minister said: "All recommendations from the coroner on the Lakanal House inquiry have been acted on."
But Ms Harman – who was the local MP when the fire killed six people, in 2009 – told her: "I tell her that they were not.
"The coroner, in 2013, on Lakanal House, said that those deaths were avoidable, that there should have been sprinklers, that there should have been changes in the fire instructions, that there should be greater supervision of contract and fire instruction."
On the Grenfell deaths, Ms Harman added: "They would not have happened if the Government had acted on the Lakanal House coroner inquest rulings."
Later, Ms May clarified that she meant the Government had followed the coroner's recommendation that local authorities be "encouraged" to fit sprinklers.
Many cash-starved councils did not, but the Prime Minister told MPs that the addition of sprinklers did not always "make the difference" if a fire broke out in a tower block.
Ms May did not respond to Ms Harman's observation that separate recommendations concerning guidance and outsourced contracts had been ignored.
However, a review of building regulations relating to fire safety was promised in 2016, but has not yet been published.
The controversy comes after the BBC's Panorama programme revealed that four former Government ministers ignored warnings that residents in tower blocks were "at risk" from fires.
Experts in the All-Party Parliamentary Fire Safety and Rescue Group pleaded with ministers to tighten regulations – arguing they "could not afford to wait for another tragedy".
In March 2014, the group called for "automatic sprinkler protection" in the UK's 4,000 older tower blocks, arguing ministers had enough "credible evidence" to change guidance – but was ignored.
The coroner's report into the Lakanal House fire, in March 2013, called on the Government to put pressure on housing providers responsible for high-rise flats "to consider the retro-fitting of sprinkler systems".
And the Government was told to publish new guidance about how advice to "stay put" after a fire should be followed when there was also a "get out and stay out" policy.
On building regulations, the coroner said a document on fire safety was "a most difficult document to use" and recommended it be reviewed.
The issues are certain to be considered by the public inquiry set up by the Government. Ms May said a judge would be appointed "in next few days".
Register for free to continue reading
Registration is a free and easy way to support our truly independent journalism
By registering, you will also enjoy limited access to Premium articles, exclusive newsletters, commenting, and virtual events with our leading journalists
Already have an account? sign in
Join our new commenting forum
Join thought-provoking conversations, follow other Independent readers and see their replies