Philip Hammond announces £400m injection for northern transport ahead of Conservative conference speech
'The investment will go towards ensuring HS2 infrastructure can link up with future Northern Powerhouse and Midlands rail projects,' the Chancellor said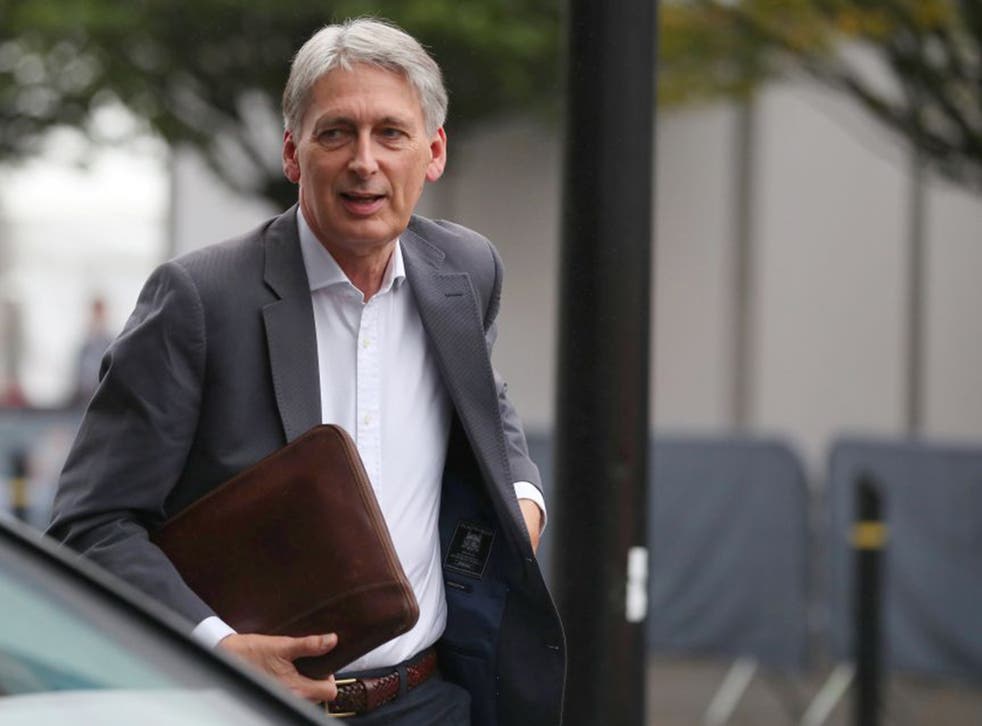 Philip Hammond has announced a £400m boost for transport links in the North in attempt to speed up train journey between major cities.
Ahead of his speech to the Conservative Party conference on Monday, the Chancellor said £300m will be earmarked to establish connections between the HS2 rail route and cities in the North that are not directly on the route.
The Treasury claims this will speed journey times between cities such as Liverpool, Manchester, Sheffield, Leeds and York – bringing the department's total spending to £13bn on transport in the North by 2020.
"The investment will go towards ensuring HS2 infrastructure can link up with future Northern Powerhouse and Midlands rail projects – helping the town and cities of the North reach their full potential," Mr Hammond said.
He continued: "Our economy is not broken: it is fundamentally strong. And while no one suggests a market economy is perfect, it is the best system yet designed for making people steadily better off over time and underpinning strong and sustainable public services for everyone.
"As this model comes under renewed assault, we must not be afraid to defend it.
"The market economy frees people and businesses, encourages them to create, take risks, give ideas a go because they can see the results and benefit from their success.
"It's the profits from such businesses that underpin our savings and our pensions. And the wealth that a strong market economy creates which, in the end, pays for our public services."
Chris Grayling, the Transport Secretary, added that an extra £100m for roads across the North of England will help to reduce traffic congestion in the region.
While Mr Grayling said the details of individual schemes will be announced in "due course", he continued: "We know delivering junction improvements and enhancing the traffic management will give better journey times will open access to sites for housing and employment in the North of England."
Join our new commenting forum
Join thought-provoking conversations, follow other Independent readers and see their replies