Harriet Harman: 'Grandmothers shouldn't have to choose between helping with child care and their jobs'
Labour has revolutionary plans to allow mothers and fathers to transfer their parental leave to grandparents, Labour's deputy leader tells Andrew Grice
Andrew Grice
Saturday 21 September 2013 01:03 Comments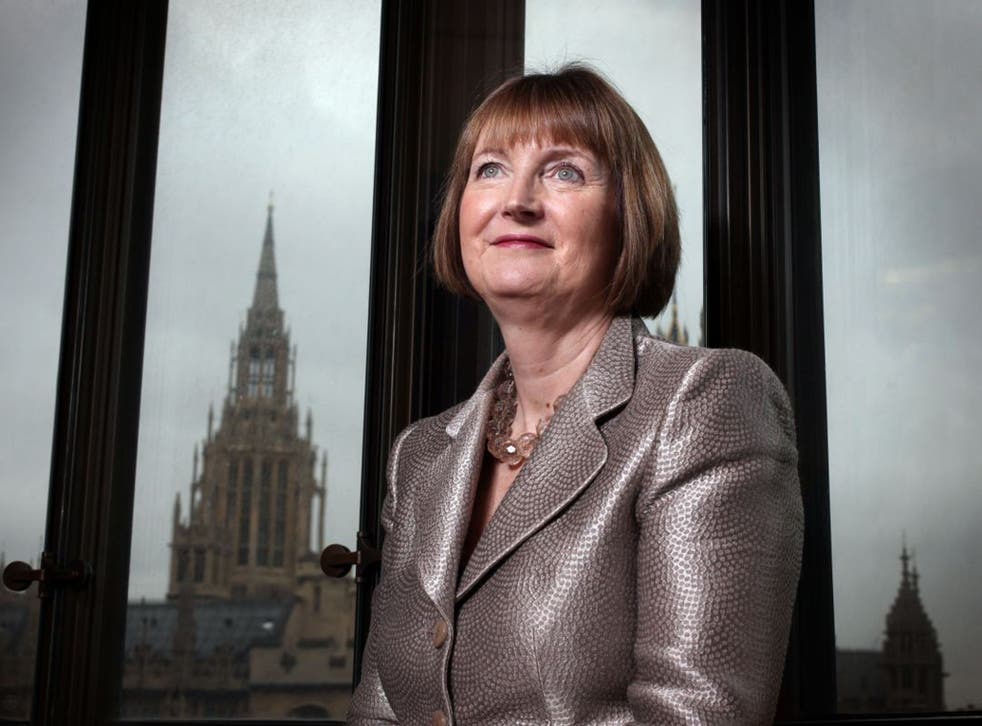 Women who look after their grandchildren would be entitled to "granny leave" from their own jobs under a key pledge expected to be included in Labour's 2015 election manifesto.
In an interview with The Independent, Harriet Harman, Labour's deputy leader, said mothers and fathers should be entitled to transfer part of their flexible parental leave to grandparents. She said many of today's grandmothers face an agonising dilemma over whether to give up their jobs to take on childcare duties to enable their daughter or daughter-in-law to return to work. "They shouldn't have to make that choice," she argued.
"I am going to fight for it to be in the manifesto. I am determined that it should be. I am going to make sure that we have a big offer on childcare. It is such a central issue for our women. It is down to Labour to listen to women and respond. Our manifesto is going to understand what is going on in people's lives and put forward solutions that help."
Having championed working mothers in her early political career when she was one herself, Ms Harman, 63, is now a passionate standard-bearer for older women. The "granny leave" plan neatly combines help for both generations.
Although the previous Labour government doubled maternity leave to 52 weeks and brought in paternity leave, Ms Harman admitted that Labour did not catch up with the growing role for grandmothers in childcare. "We made a lot of strides when we were in government but we didn't finish the job. Now it has been set back by the current government, with cuts in child tax credits," she said.
The clamour for "granny leave" was loud when a Commission on Older Women, set up by Labour a year ago, held meetings around the country. Four in 10 grandparents help with childcare as many parents struggle to afford high-quality provision, and Ms Harman said: "Public policy remains rooted in the past. It cuts out the people who are in practice the first port of call."
Research by the Institute for Public Policy Research found that grandmothers who provide informal childcare for their grandchildren are likely to be younger, in work and in low-income households. Two-thirds of grandmothers who provide between 10 and 19 hours of child care a week earn less than £25,999 a year, compared to a quarter who earn £44,000 or more.
Labour's deputy leader is still working up the detail of her "granny leave" plan but believes the costs will be limited because less than 1 per cent of fathers take up a share of parental leave as they normally earn more than the mother. "It is about flexibility; it is a change in structure," she said. "We can't say that we can't afford it, because men are not taking it up." But the Commission, in an interim report to be discussed by the annual Labour women's conference in Brighton today, admits that one issue is whether allowing grandparents to share "family leave" would "set back the already low take-up by fathers".
Ms Harman said employers should not oppose giving working grandmothers time off for a period of childcare. "It is better to make it planned for, rather than having uncertainty and people tearing their hair out, without clear obligations for employers. This is the new workforce. It includes young women who have children and older women who have grandchildren. It is a major issue."
Grandmothers who give up work in their 50s or 60s to juggle child care found it hard to re-enter the jobs market as they suffered age discrimination, Ms Harman said. Unemployment among women aged between 50 and 64 has risen by 41 per cent in the past two and a half years, compared with 1 per cent overall. The pay gap between women and men over 50 is twice as big as for women as a whole.
Ms Harman added: "It is a modern family policy. It is supporting people to help each other across the generations. It is a good thing that families are sticking together, and helping each other out. If that is what women want, public policy should recognise it. We should be backing them up. We didn't do it in government. It should now be the next step."
Other proposals from the Commission include short-term flexibility or "adjustment leave" to help older women workers deal with immediate caring crises – including those in the "sandwich generation" whose elderly parents are still alive.
Is Ms Harman worried that the best ideas would be stolen by the Coalition parties? She insisted that Labour's move was not about chasing votes. "It is right for our democracy that a generation of older women should not be ignored," she said.
Asked whether the main Labour conference starting on Sunday is make-or-break time for Ed Miliband, Ms Harman admitted: "It is a very important moment." She added quickly that Mr Miliband was the first politician to focus on youth unemployment, the "squeezed middle" and the cost-of-living crisis. Promising a significant change of gear at the conference as Labour declares some of its policies for 2015, she said: "The problems he has identified can be tackled. There are solutions."
Register for free to continue reading
Registration is a free and easy way to support our truly independent journalism
By registering, you will also enjoy limited access to Premium articles, exclusive newsletters, commenting, and virtual events with our leading journalists
Already have an account? sign in
Join our new commenting forum
Join thought-provoking conversations, follow other Independent readers and see their replies