Home Office unveils new measures to fight hate crime
'Hatred does not get a seat at the table, and we will do everything we can to stamp it out'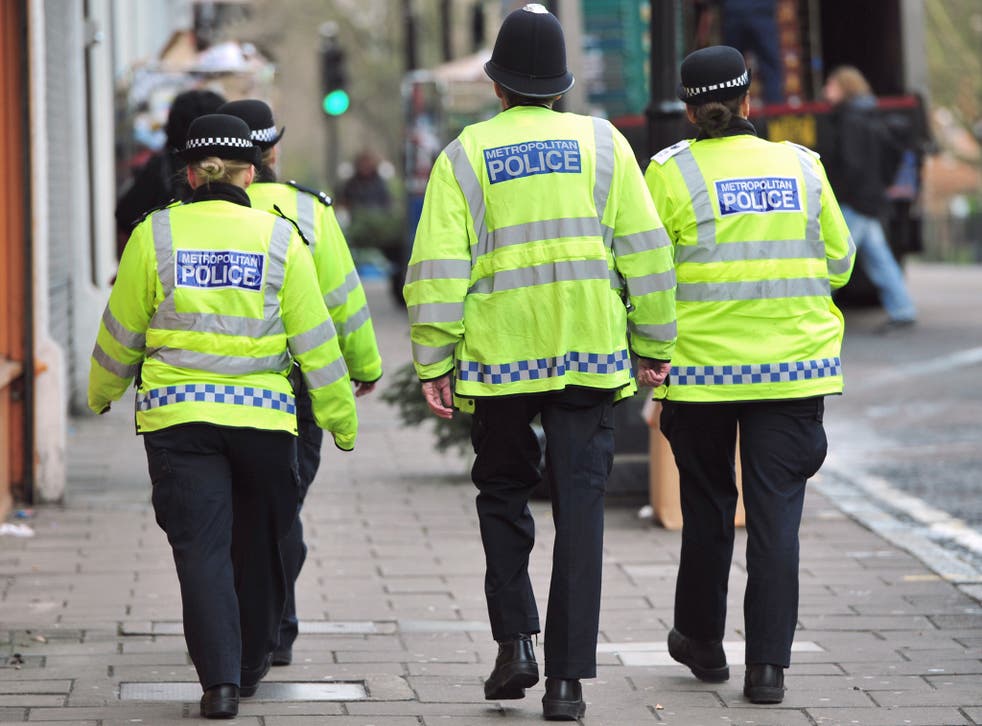 New Home Secretary Amber Rudd has announced a series of measures to tackle hate crime following a surge in reports after the Brexit vote.
A raft of new measures entitled the Hate Crime Action Plan have been announced as Ms Rudd called on communities across Britain to "come together and stand united against those who use hate to divide us".
Under the plan, there will be a new assessment of the level of racist, religious and homophobic bullying going on in schools and give them more guidance on how to report it.
Teachers and students will be given "new tools" to fight prejudice and hatred and a new programme to equip teachers to "facilitate conversations" when terrorist incidents happen at home and abroad will be launched.
In addition, £2.4m of funding will be made available to places of worship for extra help with security and installing equipment for mosques, synagogues and other religious institutions which need extra protection.
The new measures will also include "targeted work" to help people who are abused on public transport.
In addition to the action plan, the Home Office has also said it will ask Her Majesty's Inspectorate of Constabulary to assess the way police respond to all forms of hate crime.
The study will look at how police forces around the country understand and deal with hate crime reports.
UK news in pictures

Show all 50
Ms Rudd said: "This Government is determined to build a Britain that works for everyone.
"Those who practise hatred send out a message that it's ok to abuse and attack others because of their nationality, ethnicity or religious background. That it's ok to disregard our shared values and promote the intolerance that causes enormous harm to communities and individuals.
"Well, I have a very clear message for them. We will not stand for it. Hatred has no place whatsoever in a 21st century Great Britain that works for everyone.
"We are Great Britain because we are united by values such as democracy, free speech, mutual respect and opportunity for all. We are the sum of all our parts - a proud, diverse society. Hatred does not get a seat at the table, and we will do everything we can to stamp it out."
Following the decision to leave the European Union on 23 June there has been a spike in the number of a reported hate crimes across the country.
The National Police Chief's Council said it received over 6,000 reports of hate crimes in the four weeks from 16 June.
Of these, young people were the victims of 10 per cent of faith hate crimes and eight per cent were subjected to race related abuse.
At the weekend, the new Government urged prosecutors to press for tougher sentences for those convicted of hate crimes.
The majority of the abuse since the referendum has been directed at Eastern Europeans and Muslim people.
A Polish family in Plymouth had their shed set on fire with a note left on the doorstep telling them to go "back to your f***ng country" or the family would be attacked next.
Register for free to continue reading
Registration is a free and easy way to support our truly independent journalism
By registering, you will also enjoy limited access to Premium articles, exclusive newsletters, commenting, and virtual events with our leading journalists
Already have an account? sign in
Register for free to continue reading
Registration is a free and easy way to support our truly independent journalism
By registering, you will also enjoy limited access to Premium articles, exclusive newsletters, commenting, and virtual events with our leading journalists
Already have an account? sign in
Join our new commenting forum
Join thought-provoking conversations, follow other Independent readers and see their replies