Health Secretary Andrew Lansley keeping 'open mind' on cigarette packaging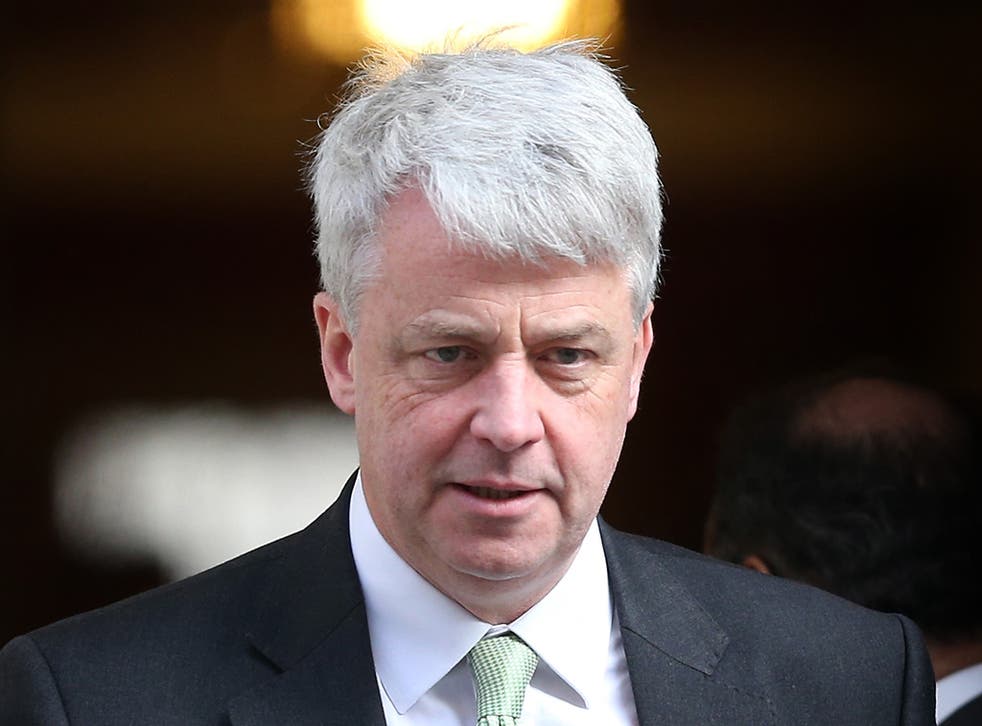 Health Secretary Andrew Lansley said his mind is "open" over proposals to strip cigarette packets of branding as a consultation on the plans was launched.
Mr Lansley invited people to give their views on whether branded cigarette packaging should disappear from the shelves.
"We are going to consult on whether we think it will work," he told ITV's Daybreak.
"It is an open question at the moment. This is a particular issue .. we have got a whole range of measures to try and reduce tobacco smoking in this country and control tobacco.
"Would plain packaging of the type you are demonstrating, would it offer a significant additional health benefit? At the moment actually our minds are open on this subject - mine too."
His remarks come after health campaigners welcomed the proposal but opponents claimed it would lead to increased smuggling and job losses.
An opinion poll published yesterday found strong public support for the sale of plain packaged cigarettes in England.
The survey, by YouGov for campaigning charity Action on Smoking and Health (Ash), found 62% supported the policy, which will be put out for consultation by ministers tomorrow.
Only 11% were opposed to the move, the poll - published by The Observer - showed.
But another poll showed 48% people believe a ban on branded packs would increase the black market for cigarettes.
The research conducted on 1,200 people on behalf of tobacco company Philip Morris International also found that four out of five people think that making all cigarette packs look the same will make it easier for counterfeiters to copy them.
A spokesman for the company said: "Plain packaging will not reduce smoking rates and on the contrary would just boost the already sizeable black market for counterfeit and smuggled cigarettes, a market that is unregulated, untaxed and run by criminals."
Mr Lansley issued a hostile warning to the tobacco industry last week saying he wanted to reach a point where it had "no business" in the UK.
Ash chief executive Deborah Arnott said there was ample evidence that plain packs were less attractive to young people and also helped highlight the statutory health warnings.
"The argument used by 'big tobacco' and its supporters that this would lead to an increase in smuggling is laughable," she said.
"It's already so easy to copy packaging that it's only through covert markings that enforcement officers can tell the difference between authentic and counterfeit cigarette packs.
"We need to make smoking history for our children and getting rid of the glitzy packaging is the essential next step if we are to succeed."
YouGov surveyed 10,000 adults in England online between February 27 and March 16.
The International Chamber of Commerce (ICC) said policymakers needed to consider wider issues raised by the proposals.
Andrew Wilson, director of policy at the ICC in the UK (ICC UK), said: "We understand the rationale for exploring plain packaging on public health grounds, but it's vital that Government maintains an open mind and, more importantly, an open dialogue with business.
"This is not just an issue for the tobacco industry and health groups.
"The introduction of plain packaging legislation would break new ground for the UK in terms of how commercial expression is regulated - the possible consequences of which need to be carefully considered for the economy as a whole."
He said there were also concerns about the impact of plain packaging rules on international trade.
"It remains unclear as to whether plain packaging is compatible with a number of the UK's international trade commitments, including important WTO (World Trade Organisation) intellectual property agreements.
"With protectionism on the rise, this is not the time for the UK to be testing the limits of international trade law.
"What might be viewed as a justifiable measure in narrow terms could set a precedent which would be hugely damaging to global trade."
PA
Join our new commenting forum
Join thought-provoking conversations, follow other Independent readers and see their replies