Health Secretary Jeremy Hunt says NHS must adapt to survive
Hunt says 'people are actually dying' because of inefficient record-keeping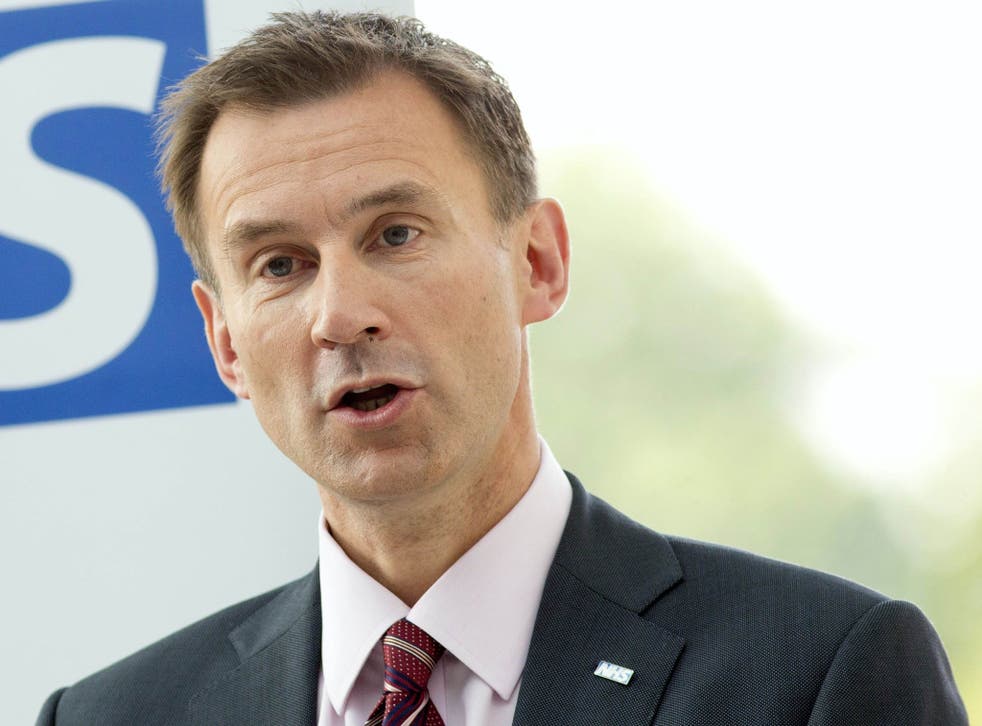 Jeremy Hunt has said the NHS won't survive unless staff adapt to the coalition government's sweeping reforms.
The Health Secretary also trailed new plans to - among other thing - the way doctors work in the UK.
Speaking to The Sunday Times, Mr Hunt said: "I think (the NHS) is sustainable in the medium term if we are prepared to take some difficult decisions about how we deliver healthcare. But we are up for those decisions."
He urged a return to the traditional role of the family doctor, encompassing out-of-hours care, and a 7-day operation in which patients can expect the same care at the weekend as they do during the week.
He said: "It may not be the GP personally doing every single home visit, but I think we need to rediscover and strengthen the doctor-patient relationship and that sense of accountability and responsibility for the most vulnerable people on GPs' lists."
Continuing the education analogy he started by placing 11 hospitals in "special measures" to combat poor care, he also floated the idea of bringing together a team of top doctors, similar to school "superheads", who will specialise in improving the worst-performing hospitals.
Homing in on "scandalous" waste within the service, Mr Hunt revealed his aim to have all patient records stored electronically within five years.
Claiming some records take up to six months to switch form one GP practice to another when a patient moves house, he said: "I want the NHS to go paperless by 2018, with electronic records that can navigate anywhere.
"People are actually dying because we haven't gone electronic.
"The last government completely messed up the IT contracts. We're starting again. This is too important to put our heads in the sand over. It's an absolute fundamental."
Register for free to continue reading
Registration is a free and easy way to support our truly independent journalism
By registering, you will also enjoy limited access to Premium articles, exclusive newsletters, commenting, and virtual events with our leading journalists
Already have an account? sign in
Register for free to continue reading
Registration is a free and easy way to support our truly independent journalism
By registering, you will also enjoy limited access to Premium articles, exclusive newsletters, commenting, and virtual events with our leading journalists
Already have an account? sign in
Join our new commenting forum
Join thought-provoking conversations, follow other Independent readers and see their replies