Heathrow third runway set to get green light after Labour party allows MPs free vote
Decision comes despite the party opposing a third runway on environmental grounds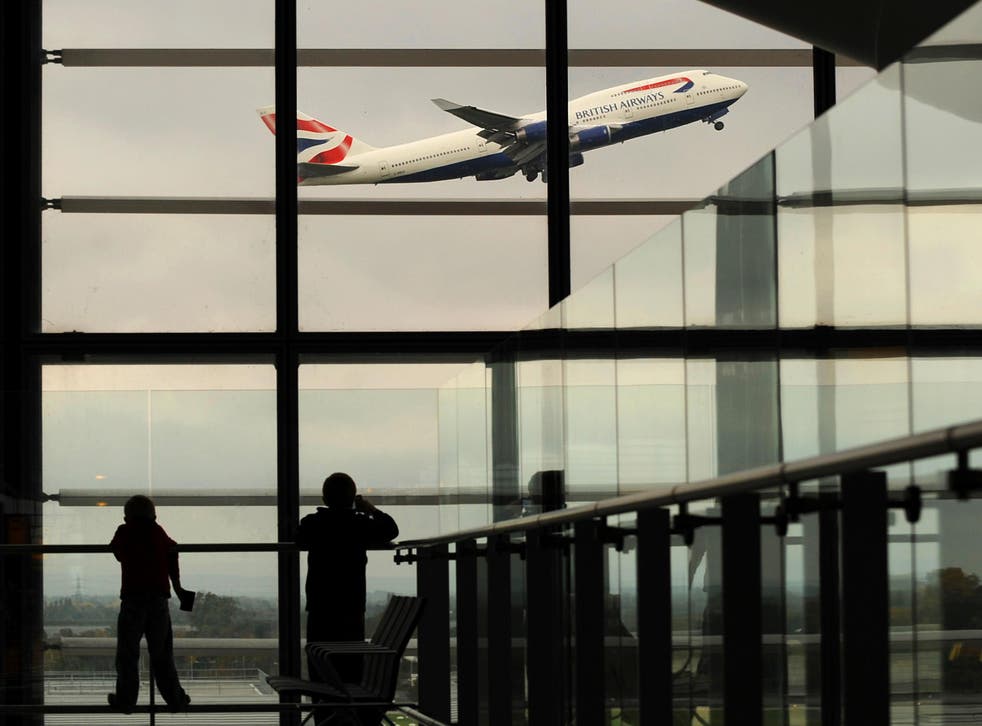 Heathrow expansion is set to go ahead after Labour – despite opposing it on environmental grounds – announced it would give its MPs a free vote on the highly contentious issue.
Andy McDonald, the shadow transport secretary, said the party's support for a third runway was dependent on four tests being met, but claimed the government's blueprint falls short.
While major unions back Heathrow expansion the party is divided on the issue with John McDonnell, the shadow chancellor, being a long-standing opponent of the plans, due to his constituency being under the flightpath.
Labour has now called on all parties to offer their MPs a free vote on the expansion when the divisive plans are voted on in the Commons on Monday.
"Labour has always argued that airport expansions must meet our four tests," Mr McDonald said. "After careful and rigorous consideration, we are clear that they have not been met."
He continued: "Heathrow expansion is incompatible with our environmental and climate change obligations and cannot be achieved without unacceptable impacts on local residents.
"The improved connectivity to the regions of the UK cannot be guaranteed and there are unanswered questions on the costs to the public purse and the deliverability of the project.
"We support vital investment in our country's transport infrastructure, but every investment must be tested on whether it provides real value for money and sustainability. A third runway at Heathrow fails this test."
Theresa May's Cabinet approved the expansion of Heathrow earlier this month after years of delays and the prime minister is hoping to push the legislation through despite opposition from some senior Conservatives.
Boris Johnson, the foreign secretary, has also long been a critic of expansion and once promised protestors he would "lie down with you in front of those bulldozers and stop the building, stop the construction of that third runway."
He is now expected to be conveniently overseas when the clash takes place next week after being granted permission to miss the crucial vote.
UK news in pictures

Show all 50
A Heathrow spokesman said: "We are disappointed that Labour have disregarded much of the evidence on how their four tests will be met by Heathrow expansion.
"The independent Airports Commission - after its 2.5 year, £20 million study - found Heathrow's plans for a north-west runway deliver on all fronts including carbon, noise, air quality and nationwide benefits.
"Despite the decision, we retain the support of trade unions and many backbench Labour MPs and will continue to engage constructively with the Labour Transport Team as we deliver a lasting legacy for future generations, fulfilling our commitments to the economy and the environment."
Register for free to continue reading
Registration is a free and easy way to support our truly independent journalism
By registering, you will also enjoy limited access to Premium articles, exclusive newsletters, commenting, and virtual events with our leading journalists
Already have an account? sign in
Register for free to continue reading
Registration is a free and easy way to support our truly independent journalism
By registering, you will also enjoy limited access to Premium articles, exclusive newsletters, commenting, and virtual events with our leading journalists
Already have an account? sign in
Join our new commenting forum
Join thought-provoking conversations, follow other Independent readers and see their replies