Nigel Farage says Henry Bolton 'could be Ukip's Jeremy Corbyn'
Former Ukip chief says: 'I am reminded of the nightmare Jeremy Corbyn faced in 2016 when 21 members of his shadow cabinet resigned'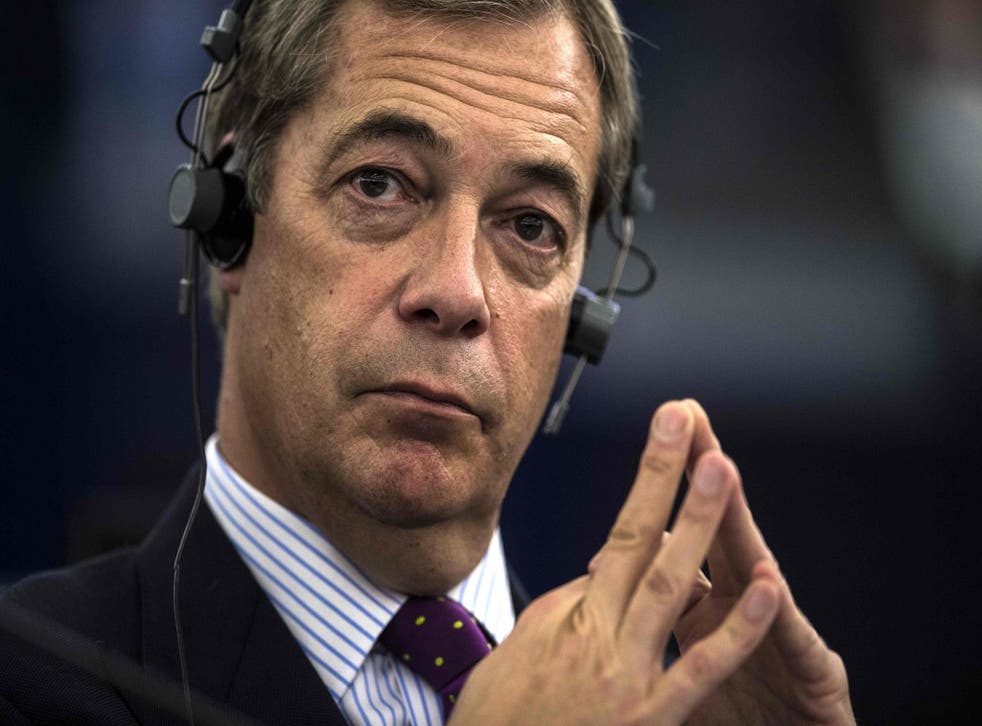 Nigel Farage has handed the embattled Ukip chief Henry Bolton a lifeline, suggesting he could be the party's version of Jeremy Corbyn and have his leadership saved by the rank and file members.
Referring to the vote of no confidence passed by Labour MPs in the summer of 2016 in Mr Corbyn, the former Ukip chief said: "As one party spokesman after another resigns, I am reminded of the nightmare Jeremy Corbyn faced in 2016 when 21 members of his shadow cabinet resigned."
His comments came after the party's National Executive Committee (NEC) unanimously backed a motion of no confidence in Mr Bolton on Sunday following the disclosure that his 25-year-old former girlfriend Jo Marney allegedly made racist remarks about Prince Harry's fiancée, Meghan Markle.
But after repeatedly refusing to resign from his role, Mr Bolton's future will now be decided at an emergency meeting of Ukip members next month.
Writing in The Daily Telegraph, Mr Farage added: "Corbyn was written off by the press, but the rank and file membership saved him.
"If Bolton has the courage and the vision to introduce a new constitution, and shows that he can be a strong spokesman for Britain leaving the single market, taking back its fisheries and restoring pride in the UK, he may well surprise all of his critics too."
Mr Farage also said that Mr Bolton knew Ukip "must reform or die" and adapt to the digital age.
He continued: "His refusal to accept the NEC decision to quit, and his insistence on carrying out a full EGM [emergency general meeting], could provide a lifeline for Ukip. For this crisis is about more than Henry Bolton. It is about whether Ukip is fit for purpose."
UK news in pictures

Show all 50
But speaking on ITV's Good Morning Britain, Mr Bolton warned that the party cannot afford another leadership contest after several senior officials resigned from their posts in protest at the leader's refusal to step down.
"It's the NEC that has failed to address internal disciplinary matters," Mr Bolton said. "It's failed to unite the party and it's full of people who have always backed different people in the party and added to the fractionalisation of the party."
Register for free to continue reading
Registration is a free and easy way to support our truly independent journalism
By registering, you will also enjoy limited access to Premium articles, exclusive newsletters, commenting, and virtual events with our leading journalists
Already have an account? sign in
Register for free to continue reading
Registration is a free and easy way to support our truly independent journalism
By registering, you will also enjoy limited access to Premium articles, exclusive newsletters, commenting, and virtual events with our leading journalists
Already have an account? sign in
Join our new commenting forum
Join thought-provoking conversations, follow other Independent readers and see their replies