High immigration to an area actually reduces NHS waiting times there, research finds
Migrants tend to be healthier and use the health service less than people who are displaced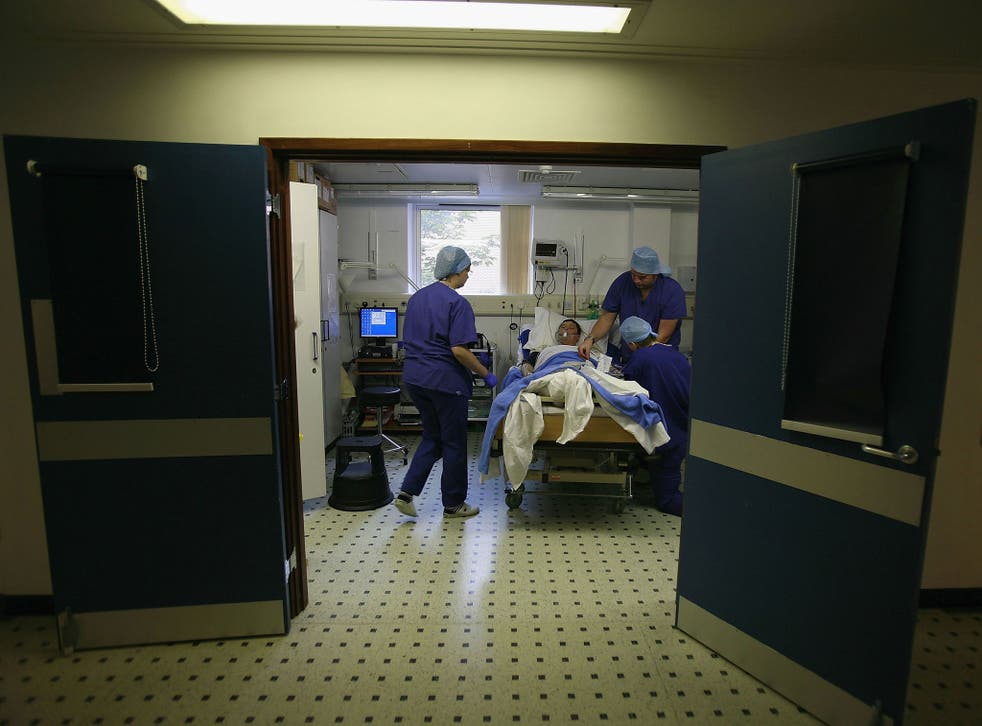 Mass immigration to an area actually helps reduce NHS hospital waiting times there, new research has found.
Academics at the University of Oxford found that waiting times for outpatient health services actually fall when migrants move to an area, and that there is no evidence of any negative impact on elective services.
The study looked at population data from 141 local authorities in England and compared it to NHS waiting time performance data covering 125 million hospital admissions.
The research, published in September, casts doubt on claims by Conservative Home Secretary Theresa May that "at best the net economic and fiscal effect of high immigration is close to zero".
She argued in her speech to Conservative party conference that there was "no case, in the national interest, for immigration of the scale we have experienced over the last decade".
Ms May's speech was immediately slammed by the Institute of Directors business group as perpetuating "nonsense myths" and "vilifying" immigrants.
The authors of the Oxford study said that the effect was likely because migrants made less use of NHS services than people they tended to displace from an area.
"First, migrants tend to be young and healthy upon arrival and likely to have a smaller impact on the demand for NHS services," they wrote.
"Second, the arrival of immigrants increases the likelihood of natives moving and accessing health services in a different local authority. Thus, the effects of immigration on the demand for health care services are dispersed throughout the country."
The study found that on average, for every 10 per cent increase in migrants living in a community, waiting times for outpatient services fell by nine days.
The study however found that the so-called "native" people who had originally been living in the area subject to migration but who were displaced to somewhere else in the same country tended to increase health service pressures in the place they moved to.
In this sense, migration could trigger pressures on the NHS – but interestingly, not usually in areas where migration actually took place.
Last month the heads of 10 NHS hospital trusts wrote to the Home Secretary to warn that strict immigration rules were harming patient safety by preventing skilled clinicians from abroad from filling skills shortages in the health service.
In June the Royal College of Nursing also warned that new migrant rules restricting salaries would cost the NHS over 3,000 skilled nurses from abroad who would not meet the new requirements.
The new study follows research from the London School of Economics published earlier this year that found that migration to an area had no overall negative effect on its rates of wages or unemployment.
Register for free to continue reading
Registration is a free and easy way to support our truly independent journalism
By registering, you will also enjoy limited access to Premium articles, exclusive newsletters, commenting, and virtual events with our leading journalists
Already have an account? sign in
Join our new commenting forum
Join thought-provoking conversations, follow other Independent readers and see their replies