Renewable energy would be cheaper than Government's 'bad deal' on Hinkley Point nuclear plant, Labour warns
Shadow energy secretary Barry Gardenier urged a renegotiation of the deal with EDF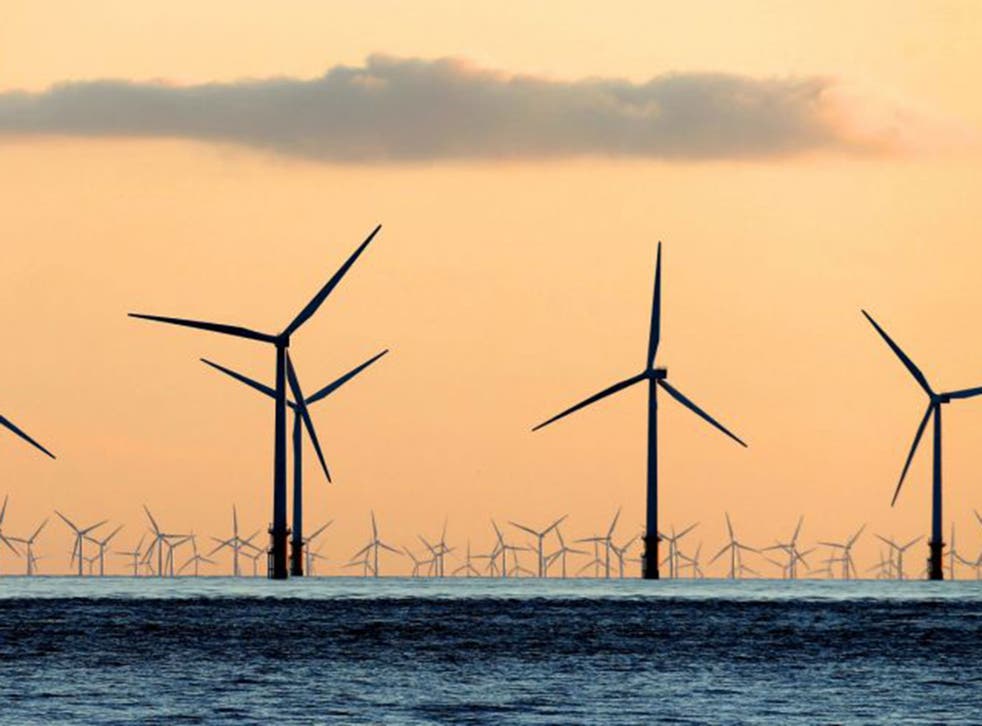 The Government's programme with EDF on the Hinkley Point nuclear power plant is a "bad deal" and will end up costing bill payers more than equivalent renewable energy, Labour has said.
The party's shadow energy secretary Barry Gardiner said though his party supported nuclear power in principle, delays and cost overruns meant that the projected needed to be urgently reviewed.
He noted that that the National Audit Office had raised its estimate of cost to billpayers from £6 billion to £30 billion and that costs were index-linked to increase further.
The call comes after the Government cancelled its planned deal signing at the last minute and postponed any decision on it until autumn.
"We gave the go-ahead for new nuclear, that was the right decision in 2006. This deal, which is a bad deal, was signed only four years ago," Mr Gardenier told BBC Radio 4's Today programme
"The Government then came in and said they would pay £92.5 per megawatt hour. You know that onshore wind is that £70 per megawatt hour.
"Offshore wind, the latest deal off the coast of Holland, is down to £80 per megawatt hour. And yet we will be paying £92.5 per megawatt hour for 35 years in 2025, index-linked, so it goes up every year. That is a bad deal."
The shadow minister said that as well as cost, the ability to deliver enough energy was a factor and that was why prompt delivery was so crucial.
Mr Gardenier suggested negotiating a "taper" that reduced promised payments to EDF for energy if further delays materialised beyond 2025.
UK news in pictures

Show all 50
"I wouldn't scrap the deal, I would change the deal. The Government is now reviewing this project, quite rightly so, but what they must do," he said.
"We're not against nuclear power in principle. Let me be absolutely clear: I speak as the shadow secretary of state for energy and climate change in Jeremy's shadow cabinet and we are absolutely clear that we are in favour of nuclear power as part of the energy mix that we need."
Contracts for the project were set to be signed on Friday but business and energy secretary Greg Clark said yesterday the Government would "consider carefully" before going ahead with the deal.
Greenpeace executive director John Sauven is among environmentalists to criticise the project.
"Countless experts have warned that for British families this power station will be terrible value for money," he said.
Tom Greatrex, a former Labour MP who is now the chief executive of the Nuclear Industry Association, urged a speedy resolution to the impasse. He said further delays would see consumers "end up paying a lot more and we end up paying for much more dirty power which we can't afford to do if we are to meet our climate commitments".
Register for free to continue reading
Registration is a free and easy way to support our truly independent journalism
By registering, you will also enjoy limited access to Premium articles, exclusive newsletters, commenting, and virtual events with our leading journalists
Already have an account? sign in
Register for free to continue reading
Registration is a free and easy way to support our truly independent journalism
By registering, you will also enjoy limited access to Premium articles, exclusive newsletters, commenting, and virtual events with our leading journalists
Already have an account? sign in
Join our new commenting forum
Join thought-provoking conversations, follow other Independent readers and see their replies