HMRC wanted new contract with tax credits firm despite being 'well aware' of its blunders, MPs say
The tax authority is condemned for being a willing accomplice with Concentrix, as the contractor wrongly swiped payments from thousands of vulnerable people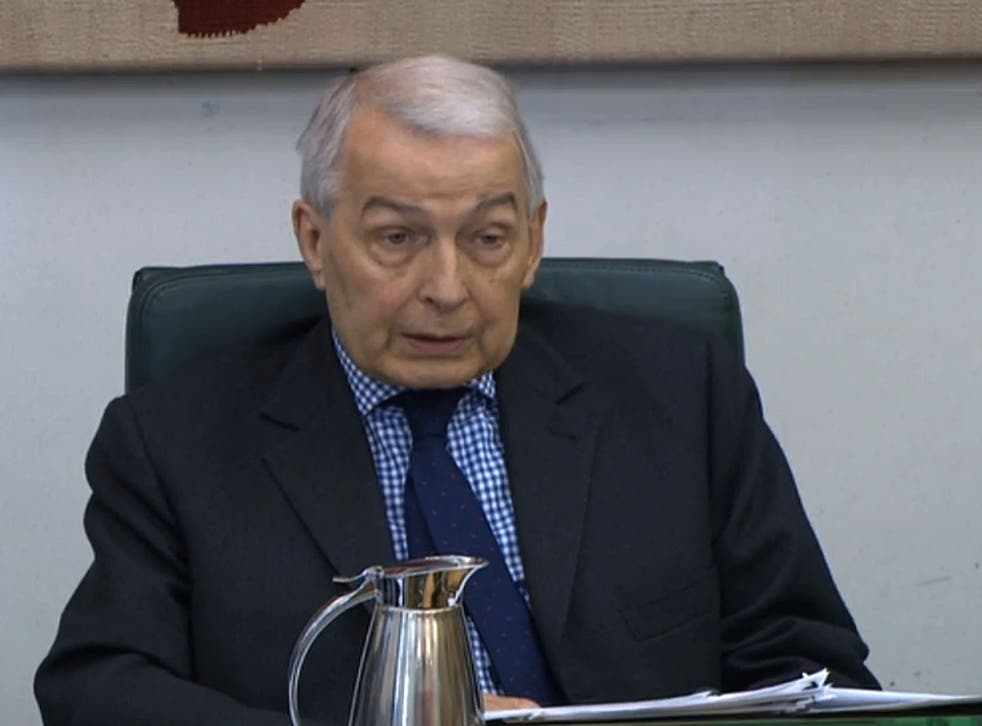 Tax chiefs sought a fresh contract with a US firm despite being "well aware" that its blunders were plunging tax credit claimants into poverty, a report reveals.
HM Revenue and Customs is condemned for being a willing accomplice with Concentrix, as the contractor wrongly swiped payments from thousands of vulnerable people.
Concentrix was hired by HMRC to root out fraud and error in the tax credit system and stop payments to claimants who were not entitled to them.
But a staggering 90 per cent of people who appealed against losing their tax credits won their cases – a figure described as "extraordinary" by the Commons Work and Pensions Select Committee.
Disabled mother fought back tears in Westminster as she recalled her dealings with Concentrix
Its report accuses both Concentrix and HMRC of setting 'strike rates' to stop tax credits, causing people to suffer "humiliating hardship and debt" and sending many to food banks.
The firm was "incentivised" to claw back as much as it could for the Treasury – with a cut to a claimant's benefits being described as a "strike".
However, the MPs also expose HMRC for negotiating a new contract until just four days before the scandal forced it to pull the plug on Concentrix – and for giving misleading evidence.
Frank Field, the committee's Labour chairman, condemned the pain caused by a "cut first, think later" strategy.
He said: "The damage caused to families' living standards by this 'strike rate' is still being felt by my constituents needing to rely on food banks while their claims are reinstated.
"Although the committee welcomes HMRC's decision to bring in house its tax credit compliance functions, we are clear that this will not automatically deliver a better service.
"Nor are those families driven into debt going to be rescued from the plight into which this sorry episode plunged them."
Mr Field added that HMRC was negotiating the contract renewal with Concentrix "despite their protestations to the contrary and contrite performance before our committee".
Effects of the cuts to Tax Credits

Show all 6
"They were well aware of the failings. They only pulled the plug under public, parliamentary and media pressure," he added.
The report sets out how, between April and August 2016, Concentrix it was given 1.5m claims to check in a review known as High Risk Renewal - or HRR16.
It led to 324,000 claimants being sent letters warning they had 30 days to prove their entitlement of face the loss of their tax credits.
Some claimants never received their letters and only learned they were being docked when they checked their bank accounts.
Phone banks set up by Concentrix to handle queries were understaffed and, in August, the system "completely collapsed" - leaving claimants waiting for hours to speak to an adviser.
Despite the chaos, the committee said it took HMRC three weeks to "escalate" the problem to senior staff, while it continued to add to the firm's workload by sending out a further 45,000 termination letters.
An HMRC spokesman said: "We apologise to all those who were let down by our contractor. We took swift and decisive action to end the contract early and took back all outstanding cases which are all now resolved.
"We have made it clear that tax credit error and fraud checks, which play a key role in making sure that people get what they are entitled to will in future remain in-house."
Register for free to continue reading
Registration is a free and easy way to support our truly independent journalism
By registering, you will also enjoy limited access to Premium articles, exclusive newsletters, commenting, and virtual events with our leading journalists
Already have an account? sign in
Register for free to continue reading
Registration is a free and easy way to support our truly independent journalism
By registering, you will also enjoy limited access to Premium articles, exclusive newsletters, commenting, and virtual events with our leading journalists
Already have an account? sign in
Join our new commenting forum
Join thought-provoking conversations, follow other Independent readers and see their replies