Home Office may have broken the law in 'racist' spot checks on suspected illegal immigrants – and may have questioned domestic violence victims
Government department faces investigation into 'racial profiling' of stop-and-search as Equality and Human Rights Commission demands explanation for the random operations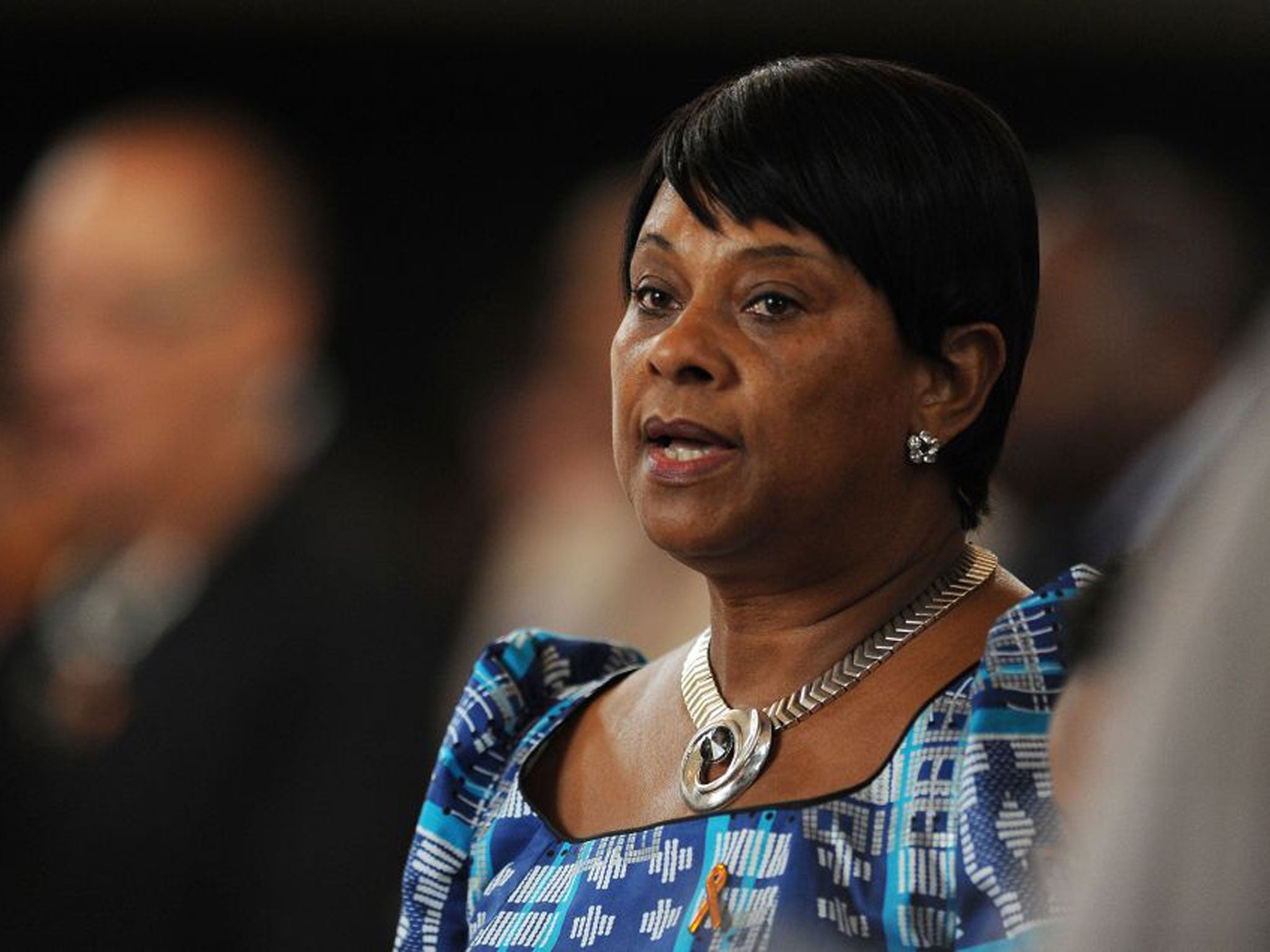 The Home Office is facing an investigation into whether its officials broke the law by carrying out "racist" spot checks to find illegal immigrants, as it emerged that domestic violence victims may also have been questioned about their right to be in Britain.
The Equality and Human Rights Commission (EHRC) said it was demanding an explanation for raids in the past week which led to the detention of dozens of suspected illegal immigrants. It said it intended to assess whether "unlawful discrimination took place" with officials only stopping non-white people.
The EHRC is responsible for policing the Equalities Act to which all public bodies are bound. But as news of the checks emerged two women's rights groups told The Independent they were aware of cases where women reporting domestic violence had been asked about their immigration status.
Meena Patel, 51, of Southall Black Sisters, a domestic violence support group, said: "What we're seeing in some cases of domestic violence, is the police asking the women about their citizenship status. This isn't the purpose of their visit, they are supposed to be protecting the women." Sumanta Roy, policy and research manager at Imkaan, an organisation addressing issues of violence towards black women, said: "This is a problem that we have been acutely aware of for some time. Continued threats of further violence or being reported to the [immigration] authorities by the perpetrator, mean than many women do not ever report the violence they experience."
While there is no suggestion that the questioning of domestic violence victims by police is linked to this week's UKBA crackdown, the claims will fuel fears that ethnic minorities are facing unjustified scrutiny from authorities.
The investigation by the EHRC follows widespread condemnation of the random stop-and-check immigration operations which were revealed in Friday's Independent.
Witnesses described intimidating border officials stopping only non-white individuals around four London train stations. The tactics were described as "racist and discriminatory".
The new Labour peer Doreen Lawrence said the raids amounted to "racial profiling" and said she would use her position to press the issue.
"Why would you focus mainly on people of colour?" she asked. "I'm sure there's illegal immigrants from all countries, but why would you focus that on people of colour? I think racial profiling is coming in to it."
Labour also demanded an investigation into the practice, while even the Ukip leader, Nigel Farage, described the spot checks as "un-British".
"Spot checks and being demanded to show your papers by officialdom are not the British way of doing things," he said.
But the man appointed by the Home Secretary, Theresa May, to independently regulate the work of immigration officials expressed little interest in swiftly investigating the allegations.
John Vine, the Independent Chief Inspector of Borders and Immigration, refused to speak to The Independent and in a statement suggested he would not be investigating it as a priority.
"I cannot comment on issues or activities I have not inspected. I have an inspection plan in place for 2013-14 and I am committed to delivering this," he said.
Meanwhile, the minister responsible for immigration, Mark Harper, said all the inspections at train stations had resulted from direct intelligence.
"I absolutely refute the suggestion that we are targeting people because of their race, or we are doing racial profiling – we are doing nothing of the sort," he said.
"We are using intelligence to target our operations. We can only lawfully do that if we have intelligence that suggests we are going to encounter immigration offenders, and I am confident having reviewed our operations that we are absolutely operating within the law."
Some questioned whether the Home Office had potentially prejudiced the cases against those detained by using its official Twitter feed to assume their guilt.
Those arrested were described as "immigration offenders" within hours of the operations taking place. The Home Office said it was not prejudicial because those involved had not been identified.
Chris Bryant, Labour's shadow minister for immigration, said he had written to Theresa May, demanding to know whether everyone stopped in the operations was under reasonable suspicion of being an immigration offender.
"Theresa May said last month it was unacceptable to stop someone simply on the basis of their ethnicity," he said. "That too should go for all Home Office enforcement action, not just the police. We must now have immediate reassurance from the Home Secretary that this is the case for immigration enforcement too. With enforcement operations now under the direct control of the Home Office, she must establish straight away whether the rules preventing racial profiling are being enforced."
A spokesman for the EHRC said they would also be examining the controversial "go home or face arrest" ad vans campaign that ended last week.
A Commission spokesman said: "The Commission is writing today to the Home Office about these reported operations, confirming that it will be examining the powers used and the justification for them, in order to assess whether unlawful discrimination took place.
"The letter will also ask questions about the extent to which the Home Office complied with its public sector equality duty when planning the recent advertising campaign targeted at illegal migration."
Immigration: Know your rights
Immigration checks are not permitted on a speculative basis, meaning Border Agency staff and police must have a valid reason to believe a person is an immigration offender before they can be stopped and questioned.
A person's race alone is not sufficient reason to perform a spot-check, according to the Equality Act of 2010.
A person who is stopped is not compelled to answer questions and can simply walk away.
Immigration officers must also identify themselves and show a warrant card, explain why they wish to question a suspect, disclose to the suspect that they are not obliged to answer any questions, and inform them they are free to leave at any time.
Join our commenting forum
Join thought-provoking conversations, follow other Independent readers and see their replies