Home Office minister ridiculed for denying immigrants face indefinite detention in Britain
Brandon Lewis says they are held 'for no longer than is necessary' - which is indefinite, MPs protest
Rob Merrick
Deputy Political Editor
Monday 20 November 2017 17:14 Comments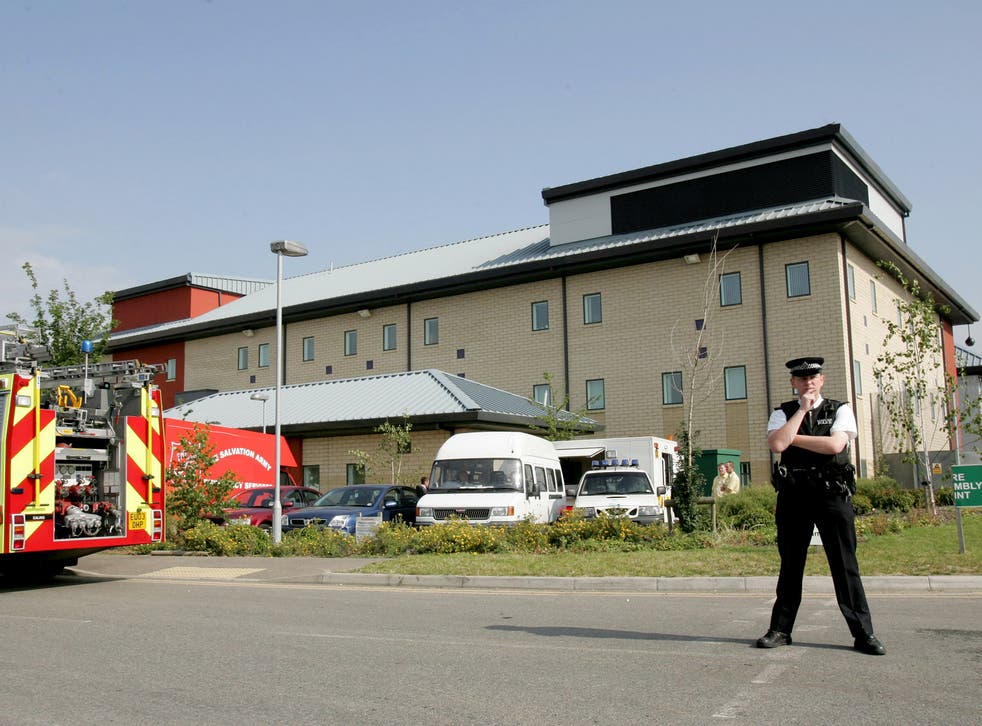 A Home Office minister has been ridiculed for claiming immigrants do not face indefinite detention – because they are held "for no longer than is necessary".
Brandon Lewis sparked protests in the Commons when he made the claim, as he also ducked a plea to meet campaigners pushing for strict limits on time in custody.
In fact, Britain has been repeatedly criticised for being the only EU country without a statutory time limit for immigration detention, including by the UN Human Rights Council.
Only last month, the Equality and Human Rights Commission, in a stern letter to the Home Secretary, condemned the "stark evidence of the harmful impact on "detainees' mental health".
But, quizzed in the Commons, Mr Lewis insisted: "We do not have indefinite detention in this country
"In our policies is always a presumption of liberty. Individuals are detained for no longer than is necessary."
The immigration minister said 93 per cent of immigrants left detention within four months – although that would still leave many thousands held for longer.
The comments were condemned by Ed Davey, the Liberal Democrat Home Affairs spokesman, who said he would be writing to Mr Lewis to point out the facts.
"It is absolutely ludicrous for the Government to suggest that it does not detain people indefinitely for immigration purposes," Mr Davey said.
"By June 2017 the longest length of time a person had been detained was 1,514 days, in excess of four years.
"Being locked up with no way of knowing when you will be released is incredibly distressing and frankly inhumane."
Dan Carden, a Labour MP also criticised the minister, saying: "It's completely wrong to say that we don't have indefinite detention.
"If you are locked up without being given a timeframe for when you are going to be released that is indefinite detention."
Mr Carden said Labour backed independent experts and Amnesty International - and the Liberal Democrats - who are calling for a 28-day limit.
The Independent revealed last month that the EHRC had given the Home Secretary just weeks to launch an inquiry into the regime at UK detention centres.
The probe should focus on both indefinite custody and the exposure of "abhorrent" abuse allegedly suffered by immigrants at one privately-run centre, Brook House, near Gatwick Airport.
The watchdog's letter to Amber Rudd, also highlighting the prospect of legal action, or a forced investigation, was viewed as more muscular approach from the organisation.
The letter said: "We repeat our previous calls for the Government to use immigration detention only as a last resort, and to introduce a statutory time limit of 28 days for immigration detention."
During Home Office questions, Mr Davey urged Mr Lewis to meet with a group called Detention Action, which had put together a report into alternatives.
He said half of immigrants leaving detention centres ended up being released into the community – rather than deported - where monitoring them cost 80 per cent less.
The minister should listen to the evidence of the "sheer inhumanity of Britain's immigration detention regime," Mr Davey said.
Register for free to continue reading
Registration is a free and easy way to support our truly independent journalism
By registering, you will also enjoy limited access to Premium articles, exclusive newsletters, commenting, and virtual events with our leading journalists
Already have an account? sign in
Join our new commenting forum
Join thought-provoking conversations, follow other Independent readers and see their replies