Home Office quietly ditches Swedish firm contracted to process asylum-seekers
Sprakab allegedly responsible for wrongly deporting 'hundreds'
Chris Green
Friday 14 November 2014 18:20 Comments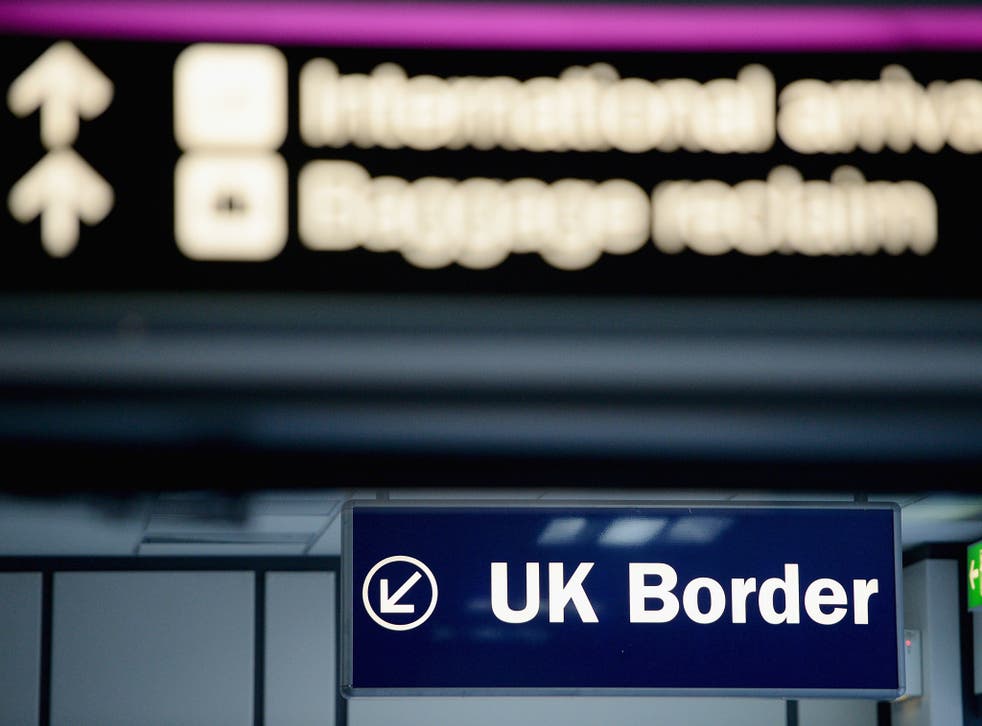 The Home Office has quietly downgraded its use of the private Swedish company it uses to assess the truthfulness of asylum seeker applications, it has emerged, amid claims that flawed advice could have led to people being wrongly deported.
Sprakab, which was this week hit by allegations that one of its key language analysts is a convicted drug smuggler who lied about his qualifications, has been paid by the Home Office to carry out telephone interviews with people claiming asylum in Britain since 2000.
The firm's judgements are often used to support the rejection of asylum applications. Its techniques have been described by expert linguists as "deeply flawed", but Sprakab maintains that the work it does is of the highest quality.
It has now emerged that in August this year, the Home Office stopped using Sprakab as its main supplier of language analysis services, replacing it with another Swedish firm called Verified AB. Sprakab is still used, but only in a "secondary capacity".
The change, which was not formally announced, was made three months after the Supreme Court ruled that Sprakab staff had given "wholly inappropriate" opinions to a British asylum tribunal on whether a Somalian asylum-seeker sounded convincing, instead of merely analysing the way they spoke.
In their judgement in May, the five justices said UK immigration officials were relying too heavily on Sprakab's reports and that some comments given by the firm's staff "went beyond the proper role of a witness". At the time, the Home Office insisted that the court had "found no reason for us not to rely on Sprakab in future".
10 things immigration has done for Britain

Show all 10
A Home Office briefing document dated 19 August states: "Until August 2014, the exclusive supplier was Sprakab. Commercial changes in early/mid 2014 introduced a second supplier, Verified AB. From August 2014, the Home Office will place reliance on the services of both companies. Verified AB will be the main supplier, with Sprakab providing language analysis services in a secondary capacity."
Today, The Independent revealed how one of Sprakab's most prolific language analysts, a specialist in Somali dialects who has produced more than 5,000 reports for the firm, has been accused of fabricating a degree from Stockholm University.
A Swedish documentary broadcast this week also alleged that the man, who has not been named, has a conviction for smuggling the drug khat. Several independent linguistic experts also cast doubt on the quality of his work, and it is feared if his reports were flawed, hundreds of Somali asylum seekers may have been unfairly refused entry to the UK.
Lisa Doyle, head of advocacy at the Refugee Council said: "A change in supplier does not change the fact that language testing is an unacceptably approximate way of gauging someone's nationality and subsequently, if they need international protection.
"Asylum claims are inherently complex. It's chilling to think that the decision on whether someone's life is at risk or not could be based on the say so of an anonymous analyst at the other end of the phone."
Roderick Martin, the CEO of Verified AB, said that in his view the Supreme Court judgement had "probably" influenced the Government's decision to replace Sprakab, but declined to comment further. "If you have a Supreme Court in the country that has made a decision, I would guess that's a very strong point that they would need to take into consideration," he said.
Labour said it intends to raise the issue of Sprakab with the Home Secretary, Theresa May. David Hanson MP, the shadow Minister for Immigration said: "Getting asylum applications right is crucial to maintaining public trust in our immigration system, so the revelations about the problems with Sprakab are concerning.
"The Home Secretary needs to be clear what the problems were with Sprakab, when they found out, what measures have been put in place and why Ministers didn't bring it to the attention of the Commons."
It is understood that the language analysis contract was put out for tender in the same way as other Government contracts, with Verified AB chosen as it offered better value for money than Sprakab.
In a statement, a Home Office spokesman said: "Our language analysis processes have been repeatedly supported in court judgments and are just one tool used by case workers in making asylum decisions.
"All reports are produced with a series of controls and quality checks by other experts within the company. Linguistic analysis is also just one piece of evidence used to consider the nationality of an applicant. Any doubts about nationality are probed in a detailed and rigorous interview."
Sprakab did not respond to a request for comment.
Register for free to continue reading
Registration is a free and easy way to support our truly independent journalism
By registering, you will also enjoy limited access to Premium articles, exclusive newsletters, commenting, and virtual events with our leading journalists
Already have an account? sign in
Join our new commenting forum
Join thought-provoking conversations, follow other Independent readers and see their replies