Home Office set to review child refugee asylum claims in France
U-turn came after up to 400 unaccompanied minors made their way back to the so-called Calais Jungle in recent weeks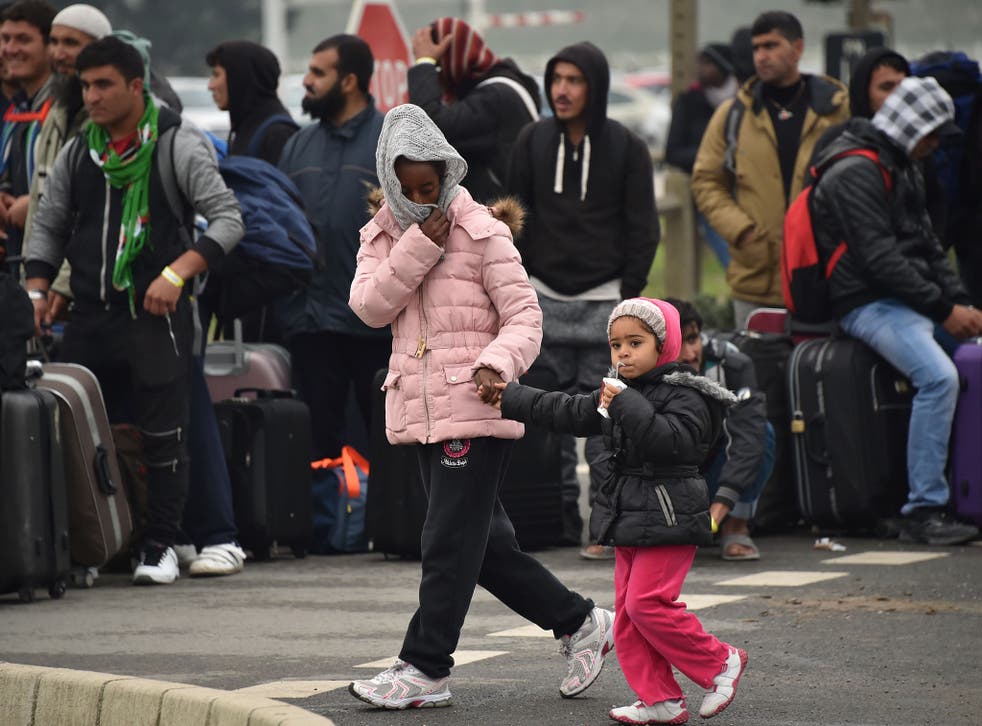 The Government has announced it will review asylum applications from child refugees in France, less than two weeks after its early closure of the Dubs programme.
The Home Office said it would reconsider cases of children "normally resident in the Calais camp", after it emerged up to 400 unaccompanied minors had made their way back to the so-called Jungle in recent weeks.
Last year, it was widely thought the Government would take 3,000 lone children from European refugee camps after Lord Alfred Dubs forced the Government to accept an amendment on the matter when the Immigration Act passed through Parliament.
However the Home Office unexpectedly announced the scheme would end after 100 more children reached the UK, bringing total numbers to 350.
A separate scheme to bring unaccompanied refugee children with direct family links to Britain under the Dublin convention was also closed.
Now the Home Office has confirmed it has agreed with French authorities to reconsider some of these Dublin cases.
France moved more than 6,000 migrants, many fleeing poverty and war in their homelands, from the Calais Jungle last October to reception centres around the country.
However, child assessments seen by The Independent alleged several accommodation centres where unaccompanied minors were sent were not providing basic needs such as suitable food, security provisions and emotional support.
The early closure of the Dubs scheme was met with a furious backlash from senior figures and human rights campaigners, however the Government defended its decision arguing the programme could "incentivise" children to travel to Europe.
"The Government has always been clear that we do not want to incentivise perilous journeys to Europe particularly by the most vulnerable children," Home Secretary Amber Rudd said.
"The section 67 obligation was accepted on the measure that it would not act as a pull factor to Europe. The Government has a clear strategy and we believe this is the right approach."
Ms Rudd also attributed the closure to a lack of local funding, a claim furiously countered by several councils who said they had written to the Home Secretary to urge approval of more child asylum seekers.
A High Court challenge to the scheme's closure has been scheduled for early May.
The legal challenge, which is being brought by the charity Help Refugees, claims the consultation process with local authorities that led to the scheme's closure was "fundamentally flawed".
A Home Office spokesperson told The Independent over 900 unaccompanied children had been transferred to the UK from Europe in 2016, including more than 750 from France as part of the UK's support for the Calais camp clearance.
Join our new commenting forum
Join thought-provoking conversations, follow other Independent readers and see their replies