Homeowners will be allowed to add two storeys to houses without asking neighbours, housing minister announces
People living next to properties in question will have no way of objecting to plans under 'pitiful' new policy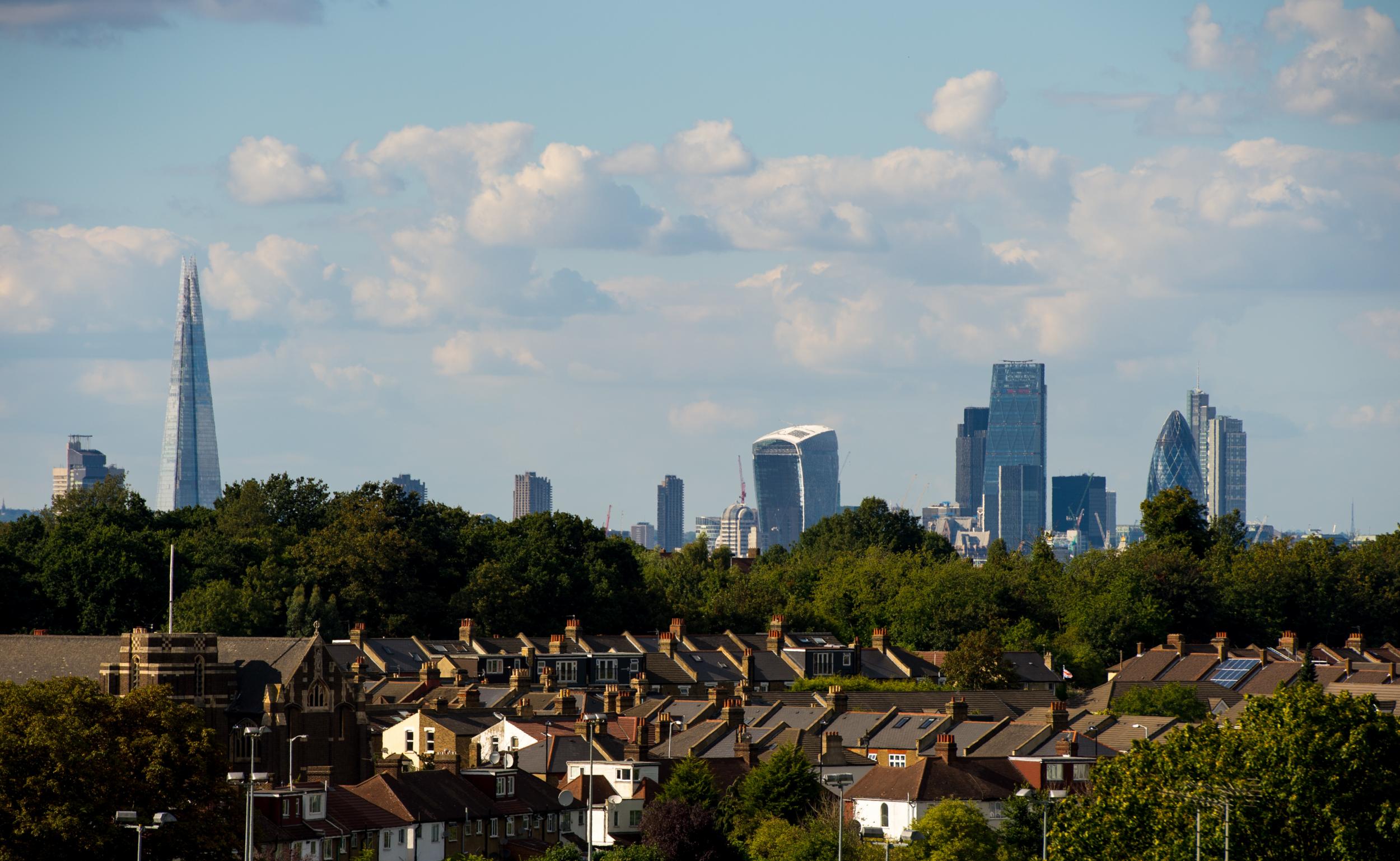 The Conservative party will scrap planning permission legislation for homeowners, allowing them to build two storeys on their buildings without seeking approval from their neighbours, the housing secretary has announced.
Homeowners will be able to add two floors to their home using the same legislation which monitors small-scale extensions as part of a growing Conservative party push to "build up not out".
However, provided the building meets council guidelines and building regulations, there will be no formal route to object for those who live nearby.
Critics have said the policy does little to help stem the imminent threat of the housing crisis, with charity Shelter saying 3 million social homes are needed in the next 20 years to meet demand.
Purpose-built blocks of flats will be the first to be able to take advantage of the policy when it is rolled out in January, with all detached properties slated to be included in the future.
UK Housing Crisis: in pictures
Show all 8
It builds on plans floated by the chancellor Sajid Javid during his tenure as Secretary of State for Housing, Communities and Local Government to two-storey extensions on high street buildings.
However, councils will still have powers to limit builds based on criteria including how they fit into the local aesthetic.
It comes as part of a slate of policies and planning reforms intended to "increase the number of new homes" including allowing tenants in new housing association properties the right to shared ownership, and a nationally standardised "design guide" to empower residents to block poorly designed and ugly new build homes.
Housing Secretary Robert Jenrick, who unveiled the policy at the party's conference in Manchester, said: "The bold changes to the planning process will make a real difference to people up and down the nation.
"All too often the planning system proves complicated, outdated and bureaucratic and is too complex and costly for people and small businesses to navigate. This is a barrier to building the homes that we need and it must change.
"I want to give families the freedom they need to expand their homes and ensure small developers get a fair chance to succeed. Our vision for reforming the planning system will speed up and simplify the process, while ensuring that communities still retain a say over their future."
It is unclear how effectively the freeing up of legislation on detached homes will help to tackle the housing crisis particularly in London and the North of England where they make up less of the housing supply.
Detached properties make up around a quarter of all owner-occupied homes in the UK, according to a government report released this year – but only six per cent of rented properties and less than one per cent of social housing.
Labour's Shadow Housing Secretary John Healey described the policy as "pitiful".
He added: "It's clear the Conservatives have got no serious answers to a housing crisis that has got worse on every front over the last 10 years.
"There are almost 900,000 fewer young home owners than in 2010, rough sleeping has doubled, and the number of new social rented homes has hit record-low levels."
Join our commenting forum
Join thought-provoking conversations, follow other Independent readers and see their replies