HS3: Chancellor will outline proposal to create high-speed rail link connecting Leeds and Manchester
George Osborne hopes HS3 plan will boost Tories' ratings in North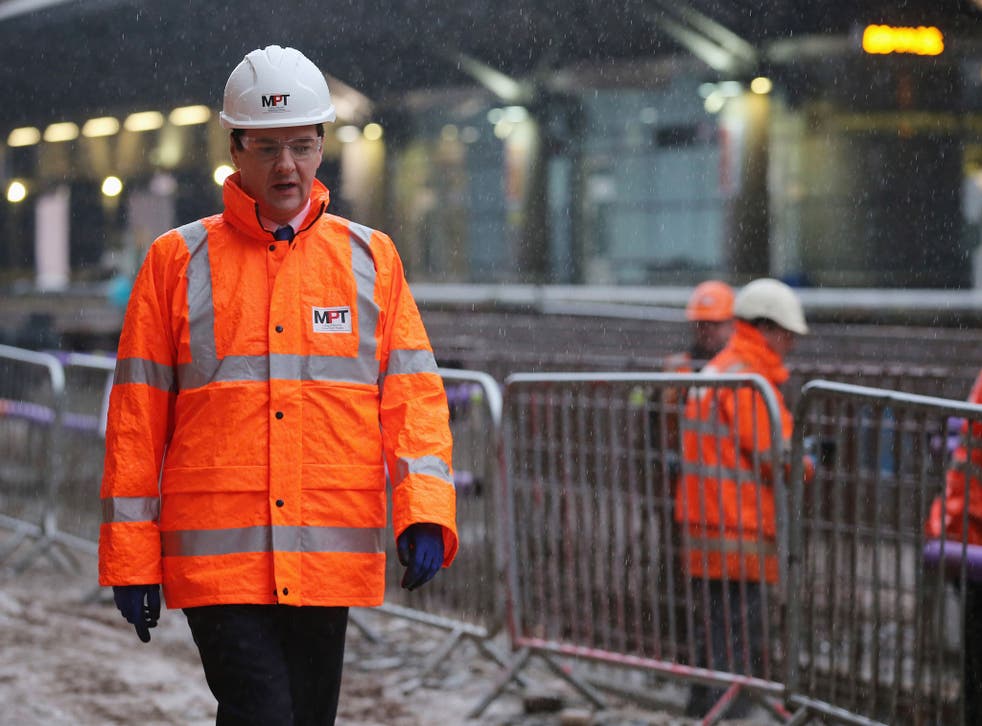 A plan to boost the economy of the North by building England's third high-speed rail link – HS3 – between Manchester and Leeds will be outlined by George Osborne today.
The project would be based on the existing Manchester-to-Leeds rail line but journey times would be speeded up by building new tunnels and infrastructure.
The fastest train between the two cities now takes 49 minutes, almost twice as long as the similar 35-mile journey between London and Reading.
Speaking in Manchester, the Chancellor will admit: "The cities of the North are individually strong, but collectively not strong enough. The whole is less than the sum of its parts. So the powerhouse of London dominates more and more. And that's not healthy for our economy. It's not good for our country."
He will say: "We need a northern powerhouse too. Not one city, but a collection of northern cities – sufficiently close to each other that combined they can take on the world. Able to provide jobs and opportunities and security to the many, many people who live here, and for whom this is all about."
For and Against HS2

Show all 5
There could be disappointment in places such as Newcastle and Liverpool that they do not feature in the rail plan. But other links could be improved, while some parts of the North could benefit from road schemes.
Mr Osborne envisages a "northern hub" with 7.8 million people stretching from Merseyside through Greater Manchester to West and South Yorkshire, which would rival London's 8.3 million population. Council leaders in the North East have warned that the North extends far beyond Manchester.
Although no timescale or budget for HS3 has been fixed, Mr Osborne's move is a sign that Coalition ministers are worried that the recovery is unbalanced and too concentrated on the South East.
Conservative activists have been urging more measures to boost the party's prospects in the North, which contains a clutch of the key marginal seats that will decide next year's general election.
The Chancellor will tell his audience today: "We need an ambitious plan to make the cities and towns in this northern belt radically more connected from east to west –to create the equivalent of travelling around a single global city."
He will argue that in today's economy, city size matters more than ever. The world's top 600 cities contain 20 per cent of its population but account for 60 per cent of global gross domestic product.
Jim O'Neill, who chairs the Cities Commission, welcomed the Osborne plan, saying more effective communications would allow northern cities to operate as a large economic hub, ensure "more balanced growth" and boost the whole country's long-term growth potential.
Join our new commenting forum
Join thought-provoking conversations, follow other Independent readers and see their replies