Tories would lose mandate to leave EU single market if they lose majority, suggests Brexit Secretary
The Brexit Secretary linked the Brexit plan to a Tory majority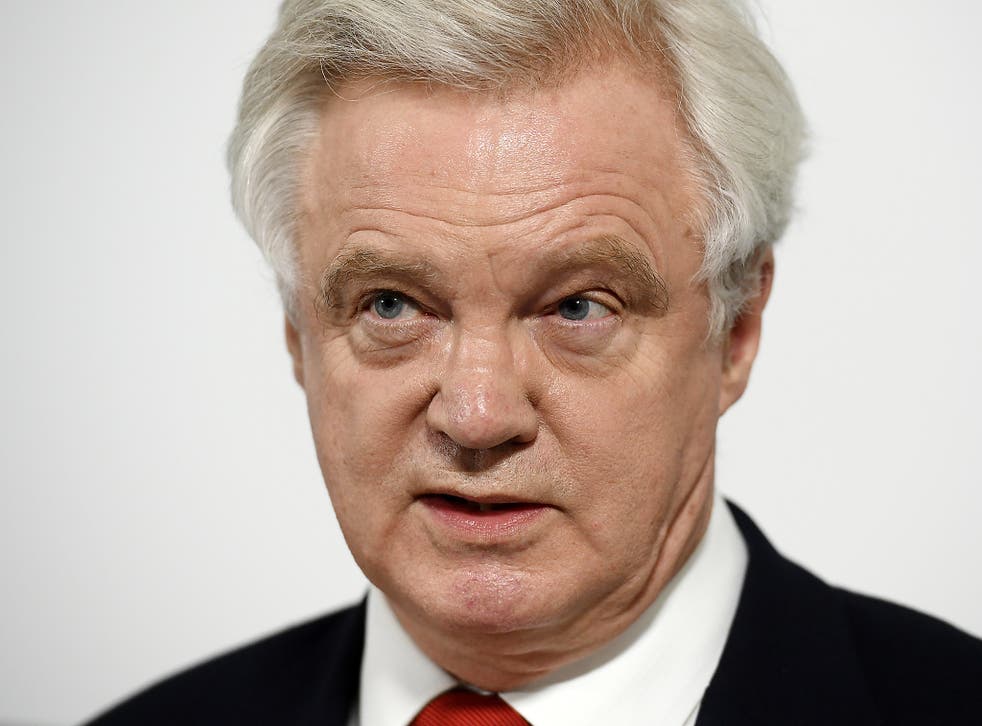 The Conservatives losing their majority at the general election could amount to the party losing its mandate to take Britain out of the single market, the Brexit Secretary has suggested.
David Davis said the party's manifesto contained the pledge to leave the customs union and single market and that the British people would make "their decision" on the Brexit proposal.
The bombshell admission comes as exit polls show the election of a knife-edge, with the Tories possibly losing their majority at the snap election.
"It said we want to leave the customs union and single market, but get access to them, and to have a deep and special relationship with Europe," he told Sky News at around 2am on election night.
"It's a Brexit which seeks to give the best deal in terms of economic and commercial opportunity with Europe but also open up opportunity with the rest of the world.
"That's what it was about, that's what we put in front of the people, we'll see tomorrow whether they've accepted that or not. That will be their decision."
As of 6am it was officially confirmed that the Tories had lost their majority after calling a snap election.
The party may have to reply on votes from the Democratic Unionist Party, which has around 10 seats in Northern Ireland.
Join our new commenting forum
Join thought-provoking conversations, follow other Independent readers and see their replies