Iain Duncan Smith accuses food bank charity the Trussell Trust of scaremongering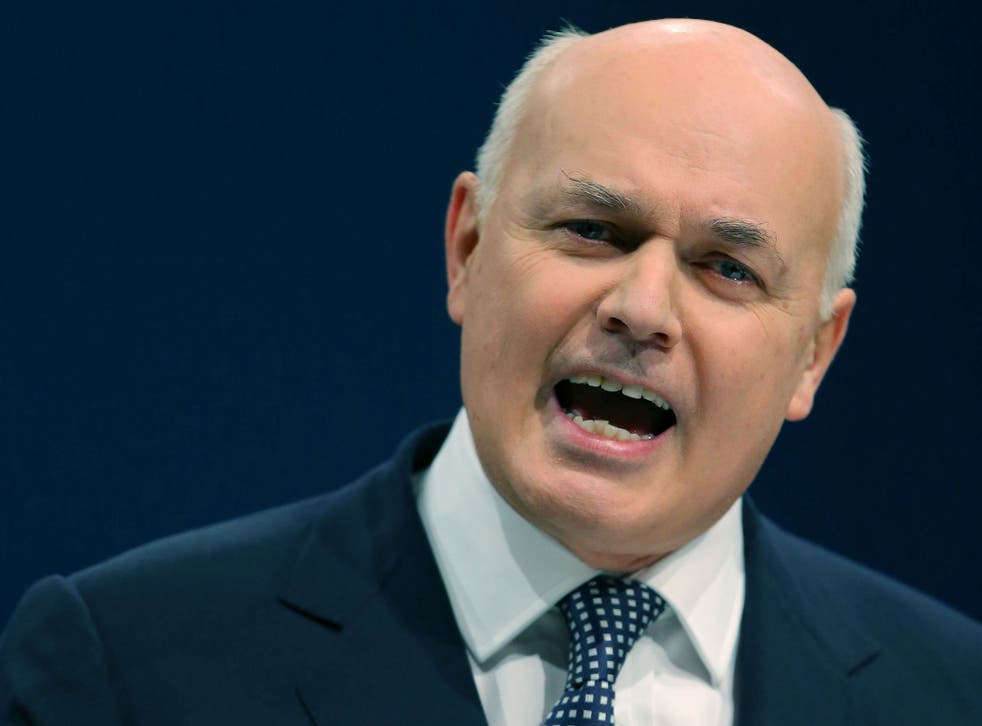 Work and Pensions Secretary Iain Duncan Smith has refused requests to meet the leaders of a major food bank charity and accused them of "scaremongering", it has emerged.
The Conservative Cabinet Minister told the Trussell Trust he denied claims that benefits reforms were linked to the rocketing number of people turning to it for help and suggested the organisation was political.
Since April more than 500,000 people, of which one third are children, have received emergency supplies from the 400 food banks run by the Trussell Trust charity and it has asked on a number of occasions for meetings with Department for Work and Pensions ministers.
But Mr Duncan Smith criticised the "political messaging of your organisation", which "despite claiming to be non-partisan" had "repeatedly sought to link the growth in your network to welfare reform", according to the Observer.
"I strongly refute this claim and would politely ask you to stop scaremongering in this way," he said in the letter. "I understand that a feature of your business model must require you to continuously achieve publicity, but I'm concerned that you are now seeking to do this by making your political opposition to welfare reform overtly clear."
Lord Freud, the minister for welfare reform, also turned down a request for talks saying he was "unable to take up your offer of a meeting".
Trust chairman Chris Mould told the newspaper: "We are deeply disappointed, but we are as open as ever to meet ministers in the hope that perhaps the new year will bring a fresh approach to what could so easily have been a fruitful dialogue."
A Department for Work and Pensions spokeswoman said: "The benefits system supports millions of people who are on low incomes or unemployed and there is no robust evidence that welfare reforms are linked to increased use of food banks.
"In fact, our welfare reforms will improve the lives of some of the poorest families in our communities with the Universal Credit making three million households better off - the majority of these from the bottom two fifths of the income scale.
"The Trussell Trust itself says it is opening three new food banks every week, so it's not surprising more people are using them. They also agree that awareness has helped to explain their recent growth.
"The Government has taken action to help families with the cost of living, including increasing the tax-free personal allowance to £10,000 which will save a typical taxpayer over £700, freezing council tax for five years and freezing fuel duty."
Shadow Work and Pensions Secretary Rachel Reeves said: "Half a million people have been relying on food banks since April this year because of David Cameron's cost-of-living crisis.
"The Trussell Trust and other organisations are on the front line of dealing with this growing problem. Iain Duncan Smith and his ministers should meet with them to discuss what can be done about food poverty rather than burying their heads in the sand.
"A Labour government would address the cost-of-living crisis by acting to freeze energy prices, help more employers to pay a living wage, and expand free childcare to help more parents earn a living for their family. With the Tories all you get is tax cuts for millionaires and food banks for the poor."
PA
Join our new commenting forum
Join thought-provoking conversations, follow other Independent readers and see their replies