Iain Duncan Smith leaves Commons food banks debate early
While Labour MP's story of fights over discount food in her local Tesco is drowned out by laughter from Government benches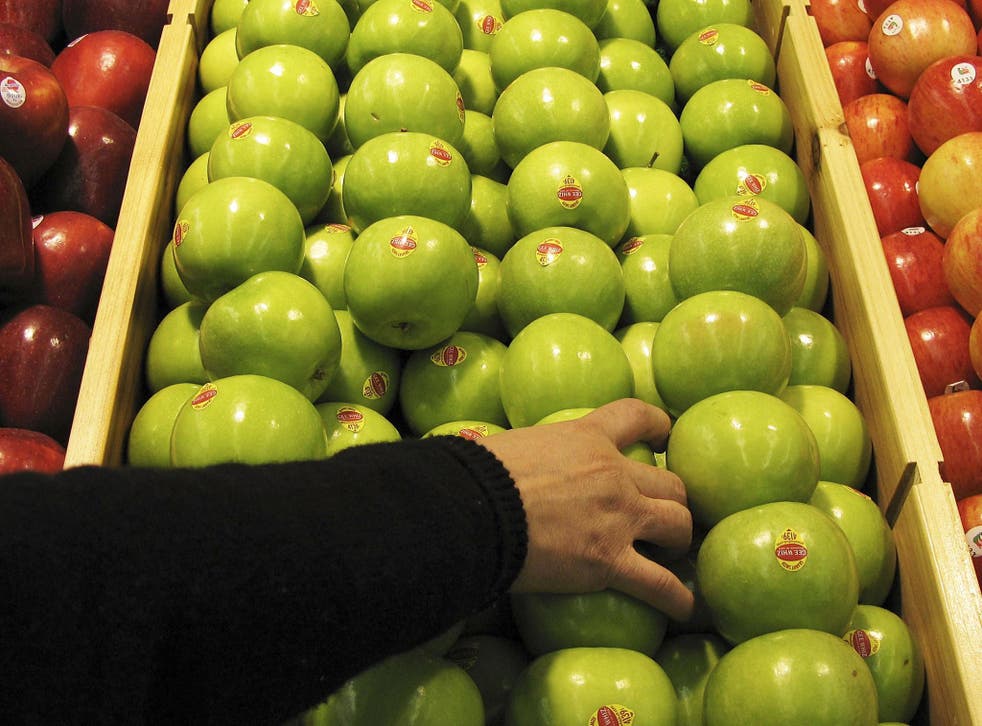 Tory ministers have been condemned for not taking the plight Britain's poor seriously after a rowdy Commons debate on food banks during which the Work and Pensions Secretary Iain Duncan Smith refused to answer questions and left early.
As Fiona MacTaggart, the Labour MP for Slough, described how people battled over end of day bargains in her local Tesco, she was almost drowned out by laughter and jeering from the government benches.
Ms MacTaggart could barely be heard over the braying as she described how the supermarket had been forced to draft in extra security and asked "Isn't that a shocking sign in the 21st century?"
Labour MP for Copeland in Cumbria, Jamie Reed told The Mirror: "I regret to say the laughter from the government benches says more about this issue than words ever could."
Iain Duncan Smith, the work and pensions secretary, and the remaining government ministers from his department left the debate after an hour, well before its conclusion.
Barry Gardiner, Labour MP for Brent said it was "extraordinary" to see Mr Duncan Smith smirking as it was pointed out that half a million people are now using food banks - and the minister refused to answer any questions directly, instead leaving them to be fielded by his deputy, Esther McVey.
The Trussell Trust, the nation's largest provider of food banks, with almost 400 branches said it was "disappointed" by the attitude of those who jeered.
Labour had called the debate after nearly 150,000 people signed a petition backed by The Mirror, the Unite union and The Trussell Trust calling for an inquiry into the growing dependence on food aid.
Ms McVey said it was a good thing that more people were turning to food banks and that Germany and Canada had also seen a rise in their use.
The Tory MP for Wirral West said: "It is positive that people are reaching out to support other people - from church groups to community groups, to local supermarkets and other groups."
She went on to try to pin the blame on spiralling food bank use on the Labour party.
"In the UK it is right that more people are... going to food banks because as times are tough, we are all having to pay back this £1.5 trillion debt personally which spiralled under Labour, we are all trying to live within our means, change the gear and make sure that we pay back all our debt which happened under them."
But Conservative MP Laura Sandys (South Thanet) said: "Food banks are not the answer. They must be seen as a transitional support mechanism for families in stress at particular moments.
"They are not a solution or something we want institutionalised."
Labour's Sir Gerald Kaufman described McVey's speech as the nastiest he had heard in his 43 years as an MP.
As Mr Duncan Smith and his colleagues left, the speaker John Bercow said he had no power to stop them, but said the view that it was a disgrace there was no minister there "may be widely shared".
Shadow Environment Secretary Maria Eagle said "It's a scandal which is getting worse and the Government now has the humiliation of the Red Cross helping to collect and distribute food aid in Britain for the first time since the Second World War."
And the former Labour cabinet minister Paul Murphy said he had never seen such poverty in his 40 years as a Welsh politician, apart from during the 1984 miners' strike.
Labour's motion calling on the government to reduce dependency on food bank was eventually defeated by 294 votes to 251, a majority of 43 as Tories and Lib Dems banded together to shout it down.
Register for free to continue reading
Registration is a free and easy way to support our truly independent journalism
By registering, you will also enjoy limited access to Premium articles, exclusive newsletters, commenting, and virtual events with our leading journalists
Already have an account? sign in
Register for free to continue reading
Registration is a free and easy way to support our truly independent journalism
By registering, you will also enjoy limited access to Premium articles, exclusive newsletters, commenting, and virtual events with our leading journalists
Already have an account? sign in
Join our new commenting forum
Join thought-provoking conversations, follow other Independent readers and see their replies