Iain Duncan Smith refuses to meet with food bank charity about poverty – then meets with investment bankers about it instead
The DWP secretary has still not had a meeting with the Trussell Trust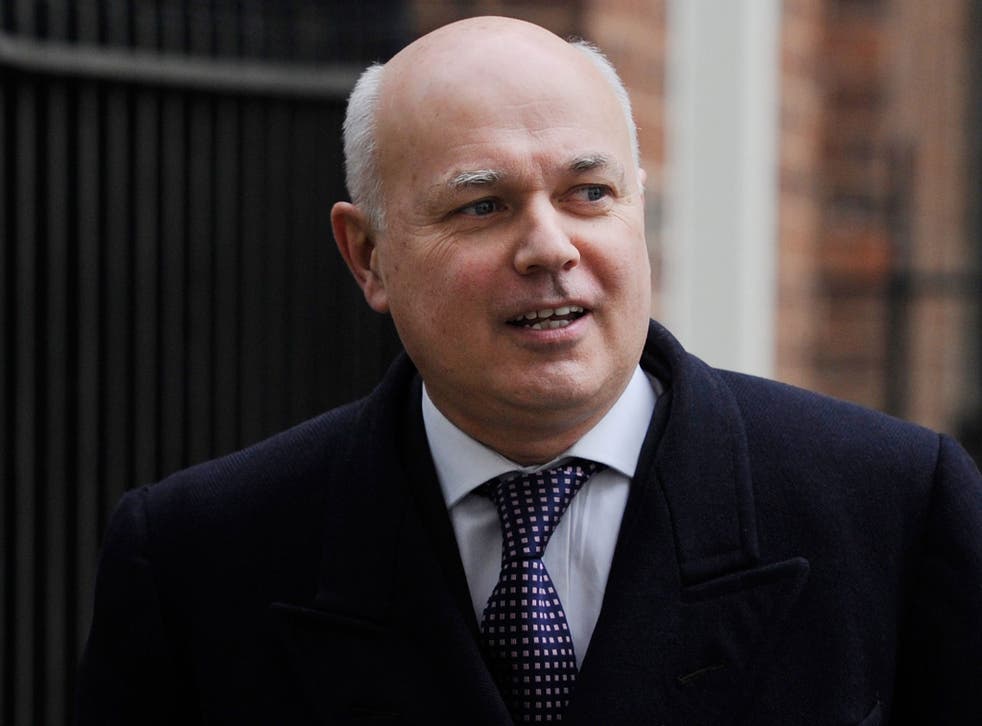 Iain Duncan Smith has refused to meet with Britain's biggest food bank charity for over a year – but has instead held discussions with an American investment bank about tackling child poverty.
The Trussell Trust confirmed again today that its chairman Chris Mould had still not been granted a meeting with Iain Duncan Smith, despite reports as far back as 2013 that he had requested one.
But this week the Department for Work and Pensions disclosed under government transparency rules that Mr Duncan Smith had held a meeting about child poverty with the US investment bank JP Morgan Chase.
In May Mr Duncan Smith met with representatives of the bank at a roundtable meeting about child poverty, alongside other businesses and organisations including the British Retail Consortium, Virgin Trains, and the financial services company Legal & General.
He has still not met with the Trussell Trust's chairman despite requests from him and "various" figures at the charity, however.
Mr Duncan Smith has previously criticised the Trust's foodbank work and accused it of "scaremongering" over his welfare reform policies.
In pictures: Food banks

Show all 9
In a 2013 letter to the charity's chairman Chris Mould, he criticised the "political messaging of your organisation", which he alleged had "repeatedly sought to link the growth in your network to welfare reform", the Observer newspaper reported at the time.
Almost 50% of referrals to food banks are because of the impact of welfare reform measures, according to statistics released by the charity.
The Trust, a Christian charity, has set up over 430 independent food banks staffed by 30,000 volunteers.
The Department for Work and Pensions spokesperson told the Independent:
"We have met with the Trussell Trust and routinely meet with a range of civil society organisations.
"The truth is, it was this Government that started signposting people to these services for the first time through Jobcentre Plus."
Join our new commenting forum
Join thought-provoking conversations, follow other Independent readers and see their replies