Labour party chairman Ian Lavery MP received £165,000 from trade union
It was accepted that the union had overpaid Mr Lavery £30,600 in redundancy money, according to the report
Ashley Cowburn
Political Correspondent
Friday 20 October 2017 10:08 Comments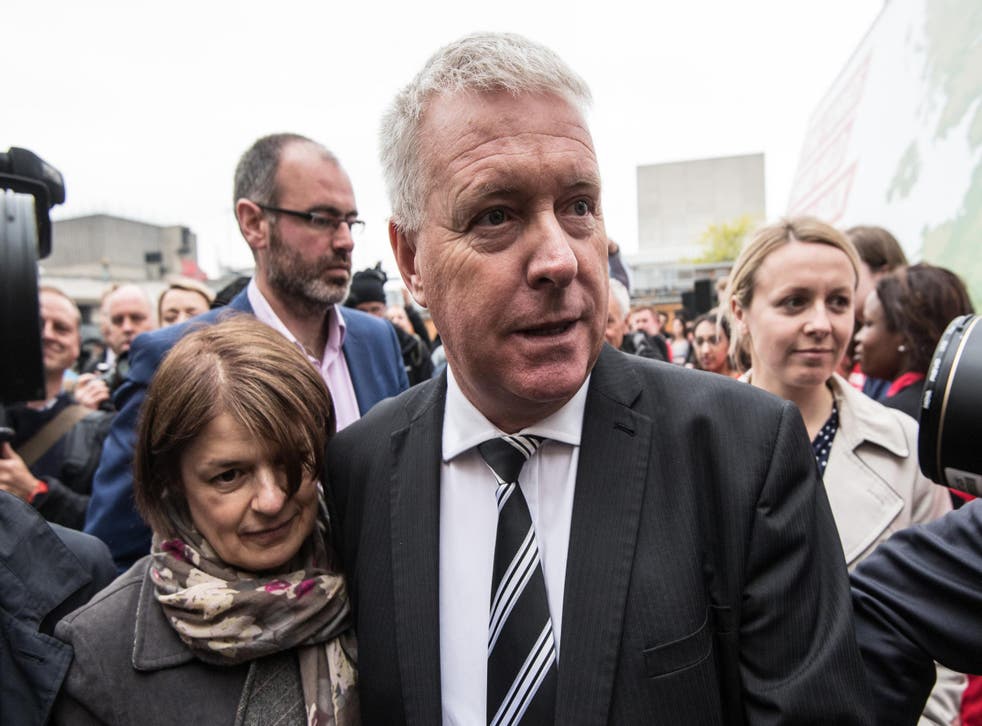 Labour's party chairman received £165,000 from a 10-member trade union he ran, it has been claimed.
According to information from the trade union regulator, Mr Lavery, who was the former president of National Union of Mineworkers (Northumberland area), was lent £72,500 to purchase a property from the union's benevolent fund.
BBC Newsnight added that the regulator said that the loan was written off 13 years later in 2007 – before Mr Lavery's election in 2010 as the MP for Wansbeck – and he and his wife kept £18,000 from an endowment policy taken out on the property.
The report added that Mr Lavery, who succeeded Arthur Scargill as NUM President in 2002, also received a number of "termination payments" from the union – totalling £89,887.
Mr Lavery denies any wrongdoing and the regulator decided not to pursue a further investigation into the issue. "This report should draw a line under almost two years of allegations and innuendo directed at me and my former colleagues," Mr Lavery added.
The report said: ""The allegations further stated that the union's then general secretary Mr Ian Lavery ceased to be general secretary when he was elected as the MP for Wansbeck on 7 May 2010 and questioned in what way this was redundancy and, if not a redundancy, asked on what basis the payments were made.
"The union and Mr Lavery stated that the post of general secretary and therefore, Mr Lavery, were made redundant in May 2010.
"Both the union and Mr Lavery were given the opportunity to provide documentary evidence to show a process or decision by which Mr Lavery was made redundant.
"Neither were able to do so and stated that no such documentary evidence existed.
"In light of the absence of documentary evidence to support the union and Mr Lavery's assertions that Mr Lavery was in fact made redundant I do not consider that the appointment of an inspector would help to resolve the key issue as to whether Mr Lavery was made redundant within the terms of his contract of employment."
UK news in pictures

Show all 50
It was accepted that the union had overpaid Mr Lavery £30,600 in redundancy money, according to the report. Mr Lavery disputed £10,600 of it - and he volunteered to repay £15,000, the report continued.
In a statement Mr Lavery said that under his stewardship, the union "always compiled with the rules and the certification offer signed off every year's transaction".
He continued: "As the certification officer's report makes clear, no member of the union, past or present, has made a complaint about the financial affairs of the union. I am pleased that the certification officer has decided to not appoint an inspector or take further action."
Register for free to continue reading
Registration is a free and easy way to support our truly independent journalism
By registering, you will also enjoy limited access to Premium articles, exclusive newsletters, commenting, and virtual events with our leading journalists
Already have an account? sign in
Join our new commenting forum
Join thought-provoking conversations, follow other Independent readers and see their replies