Ian Murray: Labour MP says his constituents care more about welfare cuts and housing than Trident
Murray argues that poverty, education and the state of the country's public services were 'much, much, much bigger issues'
Chris Green
Scotland Editor
Monday 28 September 2015 16:05 Comments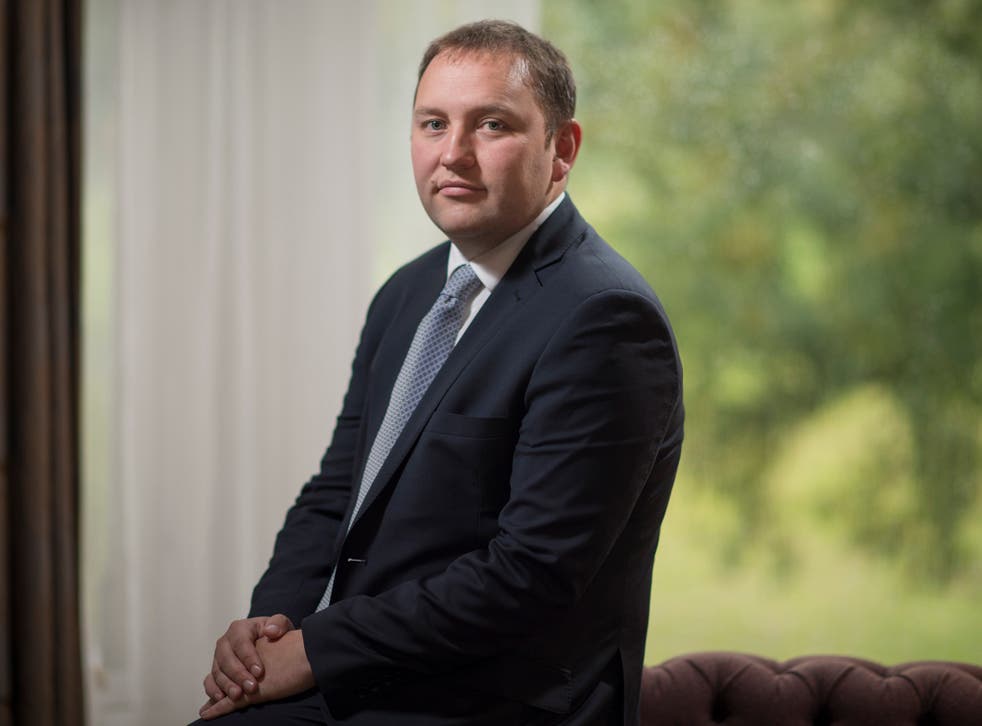 The renewal of the UK's Trident nuclear deterrent has been turned into a "much bigger issue that it actually is" and Labour should instead focus on things which affect people's day to day lives, the party's shadow Scotland Secretary has said.
Ian Murray said his constituents were more worried about housing problems and welfare sanctions and "don't really care" about the debate around the UK Government's plans to spend £100 billion replacing the country's fleet of nuclear submarines.
In interview with The Independent, Labour's only remaining MP in Scotland – who is personally opposed to the renewal of Trident – said the Conservatives' slim majority at Westminster was likely to be enough to force the policy through and urged his party to move on from the issue.
Asked whether the renewal of Trident was one of the biggest issues facing Scotland, Mr Murray replied: "I don't know if it is. I don't know if it's been made a much bigger issue that it actually is. We spend a lot of time talking about Trident, but nobody asks me about how we resolve the housing crisis, or [about] my constituents who are in tears at my surgery on a Friday morning because they've been sanctioned. They don't really care, do they, ultimately?"
Speaking before a debate on the issue was blocked at Labour's conference in Brighton, Mr Murray said he believed that poverty, education and the state of the country's public services were "much, much, much bigger issues than Trident", which was likely to be renewed even it was opposed by Labour.
He added: "Ultimately, if we're completely pragmatic about it, the Conservative Government – whether or not we change our policy on this – will make the gateway decision in the next 18 months. They have a majority, and I can't imagine that majority's going to be lessened on an issue like Trident. The question then becomes: should we be spending our time talking about housing, or poverty, rather than talking about something that ultimately…will just go through."
Mr Murray, 39, was the only Labour MP to resist the SNP's dramatic surge at May's general election, holding onto Edinburgh South with a majority of more than 2,600. He said his party's defeat had been "devastating" despite his success, which led to him suffering from "survivors' guilt" in the weeks following the vote.
"The phone was ringing off the hook from party HQ saying 'You're the only one left, you need to make sure your speech is X, Y and Z'," he said, recalling the early hours of 8 May. "Nobody was really engaged in trying to do any of that stuff, we were just stunned."
He continued: "Politics is a tough game, we all know that, but I had lots of colleagues who didn't deserve to lose, and in the fullness of time they'll reflect back on that. There was a whole tsunami that went against us – you can't survive that, whoever you are."
Mr Murray, who is a close ally of Scottish Labour leader Kezia Dugdale despite their differing views on Trident, is expected to play an important role in the party's attempts to prevent another SNP landslide at next year's Holyrood elections. Jeremy Corbyn has indicated that he will spend time in Scotland in the run up to the vote, although the party's strategy has yet to be finalised.
Admitting that he "didn't know Jeremy very well" before he became leader, Mr Murray said his first impressions of Mr Corbyn were of a "deep thinker" who is "passionate and principled". He added: "He's been incredibly welcoming, and has put Scotland right at the heart of everything he wants to do. He realises that the Labour Party in terms of its values are still Scottish values, and we have to find a way of getting Labour back on the pitch."
Mr Murray is highly critical of the SNP's record in government, which he describes as "nothing short of diabolical", but he concedes that unless the political atmosphere in Scotland changes, Nicola Sturgeon's party is likely to record another significant victory next year.
"There's not a psephologist in the world that can work out how a party that's been in power for eight years and has a dreadful record can be riding at 50 per cent plus in the polls, on a 25 per cent approval rating," he said. "If that's your starting point, your conclusion is it's going to be damn difficult come next May."
However, he adds that Labour's focus will be on moving the spotlight away from constitutional debate and onto the possible uses of new powers contained in the Scotland Bill. The SNP are "absolutely desperate" to avoid talking about how they will put the new powers to use for the benefit of Scots, he says, because they know that with "responsibility comes accountability".
"What Kezia's trying to do is create a situation where people think about what they want to achieve when they go into the polling booth," he says, before adding bluntly: "It is going to be incredibly difficult, and it'd be ludicrous to anyone to say otherwise."

Register for free to continue reading
Registration is a free and easy way to support our truly independent journalism
By registering, you will also enjoy limited access to Premium articles, exclusive newsletters, commenting, and virtual events with our leading journalists
Already have an account? sign in
Join our new commenting forum
Join thought-provoking conversations, follow other Independent readers and see their replies