If we don't sell arms to Saudi Arabia, someone else will, says Boris Johnson
The Foreign Secretary said other countries would step in 'at a stroke' it the UK decided to suspend arms sales to Saudi Arabia in the wake of allegations they had been used in war crimes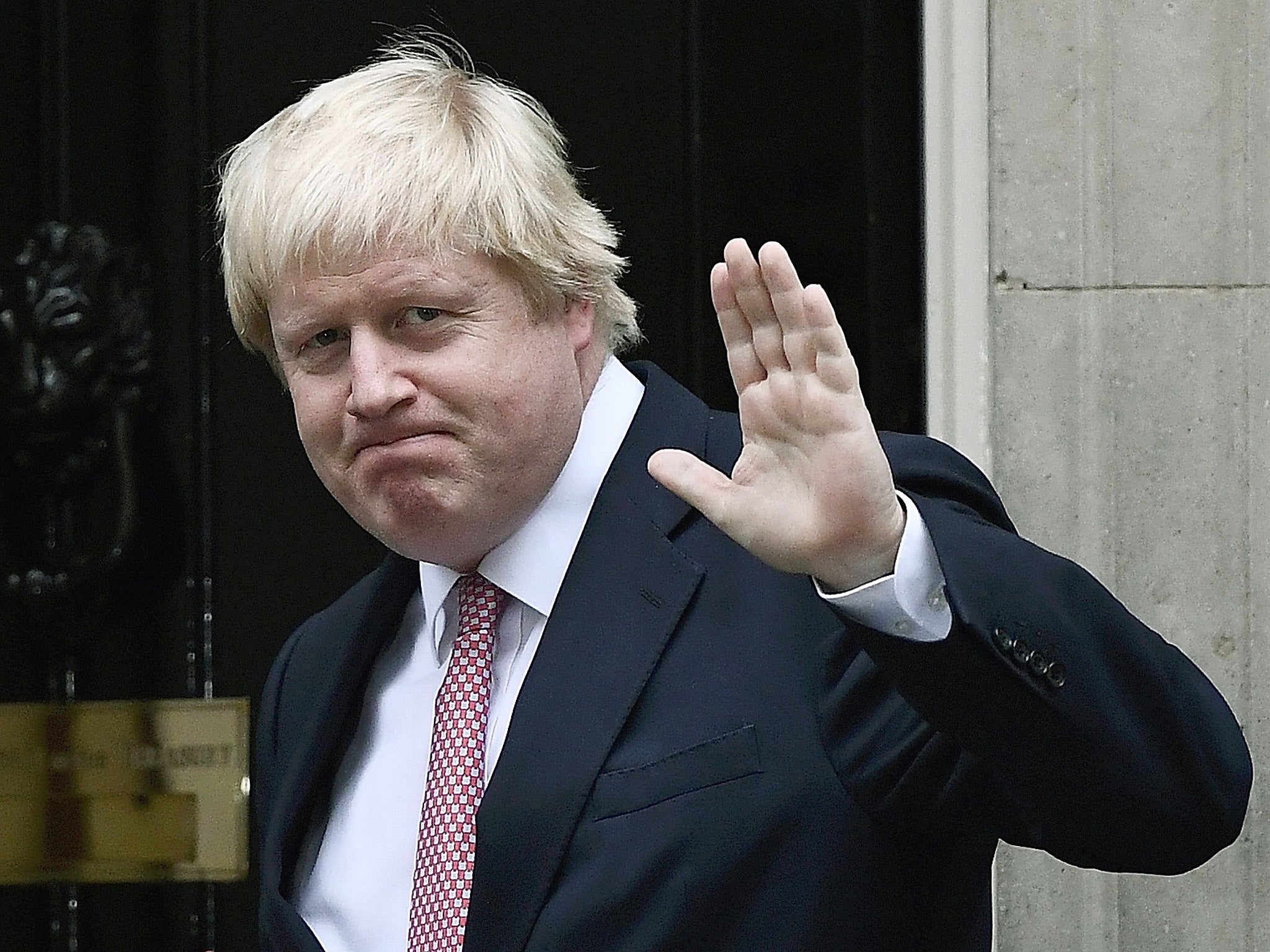 Foreign Secretary Boris Johnson said other countries would "happily supply arms" to Saudi Arabia if Britain were to succumb to pressure to stop doing so.
The government has been heavily criticised in recent months over constant reports that British made weapons are being used in alleged war crimes in Yemen conducted by the Saudi-led coalition that has intervened in the conflict.
But Mr Johnson said that suspending sales would end Britain's diplomatic influence in the conflicy "at a stroke."
Labour and the SNP have called for an independent UN-led investigation into the allegations, with the suspension of arms sales while it takes place.
In a commons debate on the matter, Johnson said Saudi Arabia should conduct its its own investigation first.
"The Saudi government has approached this matter with great seriousness, and the seriousness it deserves," he said.
"But the House should be in no doubt that we in this country are monitoring the situation minutely and meticulously, and will continue to apply our established criteria for granting licences with fairness and rigour, and in full accordance with UK law."
He added: "To those who say, as apparently they now do in this motion, that we should simply disregard those legal procedures, be in no doubt that we would be vacating a space that would rapidly be filled by other Western countries who would happily supply arms with nothing like the same compunctions or criteria or respect for humanitarian law.
"And more importantly, we would at a stroke eliminate this country's positive ability to exercise our moderating, diplomatic and political influence on a crisis where there are massive UK interests at stake."
The motion in question proposed suspending the sale of weapons to the kingdom, which is the UK's key strategic partner in the region, despite ongoing reports of human rights abuses, beheadings and the continued refusal to allow women to drive cars.
Mr Johnson said the shadow foreign secretary Emily Thornberry had herself "substantially retreated" from the motion that had been put forward, specifically over whether to suspend weapons sales. And Labour's front bench was attacked by its backbenches over it.
"As to whether or not she would support the immediate suspension of arms sales to Saudi Arabia and the Saudi Arabian-led coalition forces, as is specified in this motion in her name, she refused to say that she would," Mr Johnson said. "I think that she was very
Labour rebel John Woodcock said the withdrawal of support could lead to further civilian deaths in Yemen.
Mr Woodcock, intervening, told Ms Thornberry: "I agree with your calls for an independent investigation into this matter.
"Can you explain to me though why you feel that actually withdrawing the UK's support to the coalition - which is precisely focused on training Saudis to better able to be in compliance with international humanitarian law, therefore our interventions, if they are effective, will create fewer civilian casualties - why you have insisted, despite a number of us asking, in keeping that in the motion making it very hard for many of us to vote for it?"
Ms Thornberry quoted Californian congressman Ted Lieu, in which he questioned if Saudi Arabia was either not listening to the US or did not care.
She later said there are major questions about the coalition's command structure.
Ms Thornberry explained: "All sides will have spoken to experts on the conflict who say there is essentially two coalition forces operating in Yemen.
"One, from the capital which carries out pre-planned operations based on strong intelligence under the direction of the Americans and UK advisers.
"And the other - this answers (Mr Woodcock's) point - there is another centre operating out in southern Saudi Arabia, which carries out dynamic, reactive operations often on the basis of sketchy evidence, often without thinking through the so-called 'collateral damage' and inevitably often with significant civilian casualties.
"Of course, if this is the case that any coalition forces are acting in a reckless or indiscriminate manner when it comes to air strikes in civilian areas, it would itself be a clear violation of international humanitarian law and cause this whole House grave concern."
Ms Thornberry said Foreign Office Minister Tobias Ellwood's explanation of a funeral bombing, which killed more than 140 people, as a "deliberate error" raises the prospect there has been "intentional targeting of civilians by elements of the coalition forces".
She later said: "When we say one thing about Russia and Aleppo but we say another thing about Riyadh and Yemen, what the rest of the world hears is hypocrisy and double standards.
"But today's motion gives us an opportunity to send the opposite message to the world, to show how we hold all countries - friend or foe - to the same high standards that we aspire to ourselves.
"And that while Saudi Arabia will remain a valued strategic security economic ally, our support for their forces in Yemen must be suspended until alleged violations of international humanitarian law in that conflict have been fully and independently investigated, and until the children of Yemen have received the humanitarian aid they so desperately need."
Join our commenting forum
Join thought-provoking conversations, follow other Independent readers and see their replies