Ignore Russell Brand: Vote and make MPs notice you, says think tank
Political parties are more likely to tilt their policies and economic decisions towards groups who turn out at the ballot box than those who do not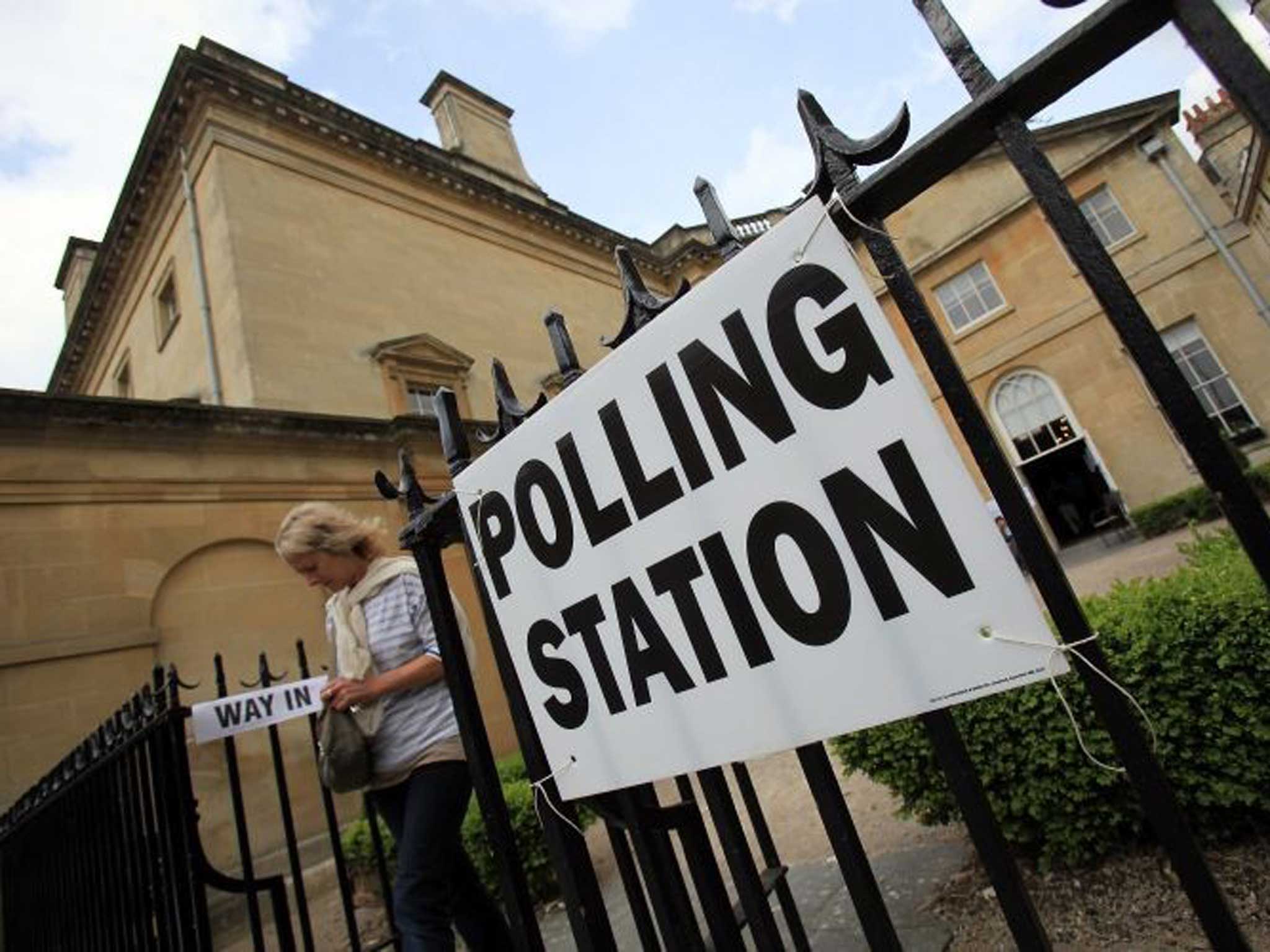 People who do not vote are more likely to face public spending cuts and reduction in household incomes, a leading think tank reports today.
Political parties are more likely to tilt their policies and economic decisions towards groups who turn out at the ballot box than those who do not, the IPPR says. As a result, it leads to a "vicious cycle of disaffection" because low turnout groups feel politicians are not listening to their concerns, and this makes them even less likely to vote.
The report gives a sobering focus to Russell Brand's call for people not to vote because, he claims, it "changes nothing". In fact, older and richer voters have "disproportionate influence at the ballot box". The IPPR says Brand, and Jeremy Paxman, who also admitting to not voting, are from sectors over-represented in our democracy, but the danger is that younger, less well-off people might take their advice.
The report's co-author Guy Lodge said: "Russell Brand is wrong when he says voting changes nothing. Political parties have no real incentive to pay attention to those groups in society – often the young and the less affluent – who do not vote.
"This explains why the Government felt able to scrap policies that benefit the young, such as the educational maintenance allowance, while protecting benefits for the elderly. It is only by voting that people get a chance to have their voice heard."
The IPPR analysed voter turnout among different income and age groups at the 2010 election and how these demographics fared in that year's spending review. Those groups with the lowest turnout rates – the youngest and the poorest – faced cuts of 20 per cent in their annual household income, while those who were more likely to vote – older and richer voters – saw their budgets fall by 12 per cent.
Meanwhile, those aged 16 to 24 faced cuts to services worth 28 per cent of their annual household income, compared to 10 per cent for those aged 55 to 74.
"The cuts have disproportionately affected the young and the poor – precisely those groups that vote with least frequency," says the report. "More worryingly, unequal turnout unleashes a vicious cycle of disaffection and under-representation among those groups. This downward spiral risks permanently excluding these citizens from electoral life... and thus threatens a central claim of democracy: that every citizen's preference, no matter their status, should count equally."
Turnout has fallen among the young and the least affluent: at the 1987 election, there was just a four-point gap in voter turnout rates between the highest income group and the poorest, but by the 2010 election the gap was 23 points. In 2010, only 44 per cent of 18- to 24-year-olds voted, while 76 per cent of those aged 65 and over cast their vote, a gap of 32 per cent. In 1970, the gap between the two groups was 18 per cent.
Join our commenting forum
Join thought-provoking conversations, follow other Independent readers and see their replies