Immigration minister James Brokenshire says plan to grant relatives of refugees asylum in UK is not 'sustainable'
He said the plan would also make the UK more attractive to future refugees
Charlie Cooper
Whitehall Correspondent
Tuesday 01 December 2015 19:49 Comments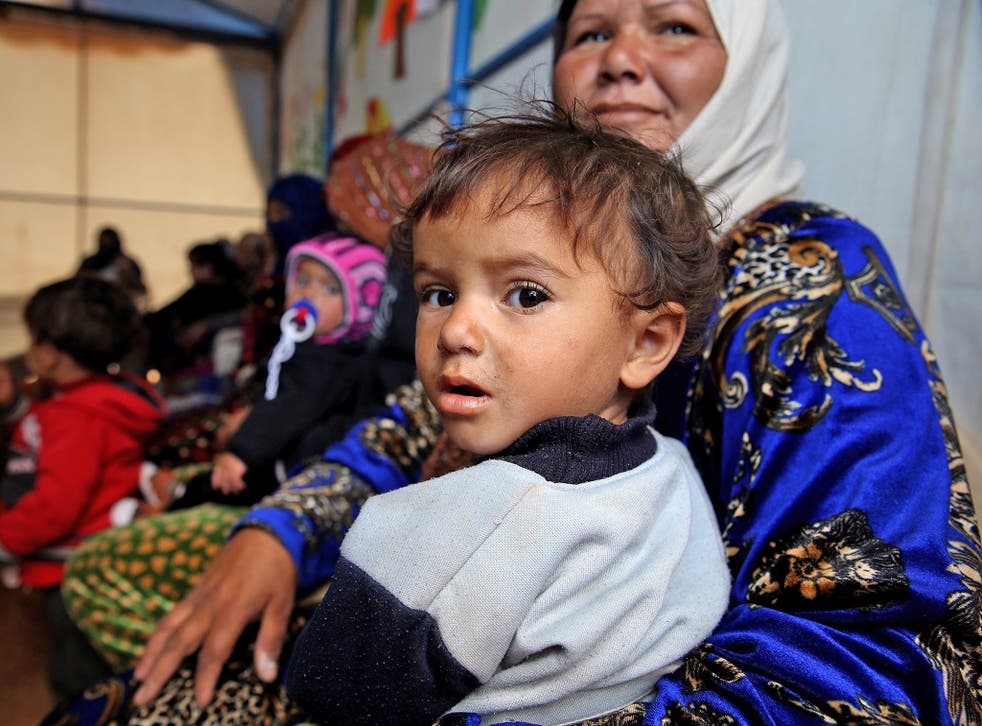 Immigration minister James Brokenshire has said allowing elderly relatives and grown-up children of asylum seekers to join their relatives in the UK would not be "practical or sustainable".
He said the plan to extend criteria for refugee "family reunions", backed by Labour, the SNP, the Lib Dems and charities including the Red Cross, would also make the UK more attractive to future refugees.
Conservative MPs were expected last night to vote down an amendment to the Immigration Bill, which would allow the dependent parents, children over 18 and in some cases siblings of successful asylum seekers to join them in the UK. Currently only spouses and children under 18 are allowed under family reunion rules.
"Widening the criteria would be not practical or sustainable," Mr Brokenshire said. "It would be a significant additional factor on how the UK may be viewed in terms of those who may choose different jurisdictions to make their asylum claims," a process he referred to as "asylum shopping".
The rules could still be changed if the House of Lords backs the amendment. If passed, it could lead to thousands more Syrian and other refugees eligible to resettle in the UK.
Labour's Yvette Cooper, who is leading calls for the rules to change, asked Mr Brokenshire to consider the case of the 19-year-old daughter of a Syrian refugee family in the UK, left alone in the country because of 18-year cut-off point.
"What's the option for that 19-year-old and so many other similar cases?" she asked.
Register for free to continue reading
Registration is a free and easy way to support our truly independent journalism
By registering, you will also enjoy limited access to Premium articles, exclusive newsletters, commenting, and virtual events with our leading journalists
Already have an account? sign in
Join our new commenting forum
Join thought-provoking conversations, follow other Independent readers and see their replies