Indefatigable! The Comeback Carpetbagger does it again
George Galloway takes revenge on his old party once more with a shock victory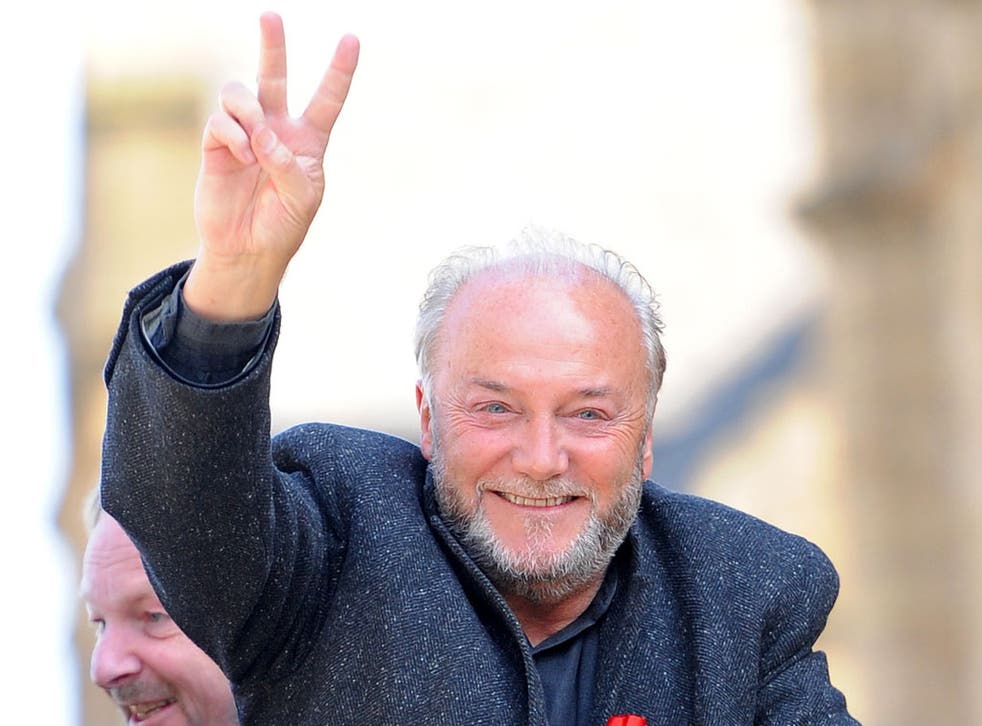 "Welcome to the 6,000 new followers," Britain's newest MP tweeted jubilantly yesterday. "I will try to live up to your expectations. Shattered but happy after the Blackburn triumph."
A day after he proclaimed his victory in Bradford West as "the most sensational result in British by-election history, bar none", George Galloway's exhilaration had momentarily impaired his satnav. The uncharacteristic slip was lampooned by his Labour opponents, but it was meagre consolation for the beating the Respect candidate had handed out to them the night before.
It is six years since Galloway appeared to end his own political career by appearing dressed as a cat in a reality television show. Although Gorgeous George struggled on as a Respect MP for another four years, Labour beat him off in at the 2010 general election and thought it had finally buried him when he failed to win a seat in the Scottish Parliament last year.
Its complacency cost it dear. The election of the man who once stood before Saddam Hussein and spoke of "indefatigability" destroyed what should have been Ed Miliband's strongest week since he became Labour leader 18 months ago.
The defeat was more devastating because it was so unexpected. On the afternoon of polling day, at a time when Labour campaigners now confess they were beginning to get the first, belated indications that something was wrong, Miliband's staffers were still informing journalists of his plans to visit Bradford to welcome his new MP the following morning.
Tom Watson, Labour's deputy chairman and campaign co-ordinator, spent polling day at the House of Commons, fashioning a Freedom of Information request for "an itemised list of all receipts claimed by Mr Cameron, officials or special advisers for food purchases" from Liverpool railway stations since he became Prime Minister. Pastygate was much higher up the to-do list than holding on to a "safe" seat in West Yorkshire.
As the dust settled over a devastating night for a leader still struggling to find his feet, his campaign team whinged that it had been outflanked by its wily opponent at every turn. Galloway, a 57-year-old Dundonian from the old school of political combat, had used the internet and text messaging to produce a "viral" campaign that, somehow, a national party was unable to counter.
"In the last few days we realised things weren't going as well as we'd expected," said Bradford South Labour MP Gerry Sutcliffe. "One of the lessons we've got to learn is that the social media campaign, the text messaging, affected our campaign."
The truth is somewhat simpler. Yes, Labour fought an old-fashioned campaign, but its embarrassment has nothing to do with its failure to harness new technology. The party had relied too much on traditional "networks" of Asian communities to deliver votes for it.
One of the most senior members of the Labour operation in Bradford said yesterday: "We misread the networks, so the elders were saying everyone was voting one way, when their daughters were going out and doing what they wanted."
Ex-colleagues are keenly aware of the charismatic Galloway's talents, but he has no mystical powers. Bethnal Green and Bow, with high unemployment and a huge Muslim population, was an obvious target for his kind of protest movement; Bradford West endures the 12th worst unemployment rate in the UK.
While Labour championed its candidate's credentials as a good Pakistani Muslim, the teetotal Galloway mocked Imran Hussain. "Can't string two sentences together"; "I'm a better Muslim than he is," Galloway added. "I'm a better Pakistani than he is." It was a direct import of Respect's tactics from Bethnal Green in 2005. Galloway's impressive speeches at Respect meetings were also accompanied by footage of his rousing performance before the US Senate seven years ago.
He bridles at the suggestion that he won because of the "Muslim vote". "You wouldn't say there was a Christian vote, because Christians vote in all different ways." Accordingly, Respect points to a wide-ranging campaign agenda, covering cuts, tuition fees and the perceived neglect of Bradford, as well as the wars overseas.
Labour claims a Galloway speech in Bradford last month was attended by only six people ("and three of them came up from London"). With hindsight, this can only make Thursday's defeat more painful still.
"We had harnessed the protest vote in past by-elections," one senior Labour source conceded yesterday. "This time we could not. Galloway embodied the protest and we were the establishment; we couldn't get past that."
That it may be a blip, a one-off beating at the hands of an exceptional candidate, is almost academic. The implications could be disastrous for Miliband, with local elections, at least two by-elections, and the London mayoral election coming up. As one of his own shadow ministers observed: "Every other Labour leader I can remember had a presence, which meant that people knew when they walked into a crowded room. Ed doesn't, and he's never going to get it.
"Working on the basis that the Tories are going to fuck up is no way to win an election. I'm not sure Ed has got what we need."
For the man who has just plunged Labour into its latest crisis, there is the slightest hint of regret. "I want to see Labour win the next election," Galloway says. "I don't hate the Labour Party; I loved it a lot more than the people who kicked me out of it did."
Join our new commenting forum
Join thought-provoking conversations, follow other Independent readers and see their replies