Investing in council housing will actually make a profit for the taxpayer, says Jeremy Corbyn
The new Labour leader argued that investment in social housing would drive down the housing benefit bill and thus reduce the amount of money spent on benefits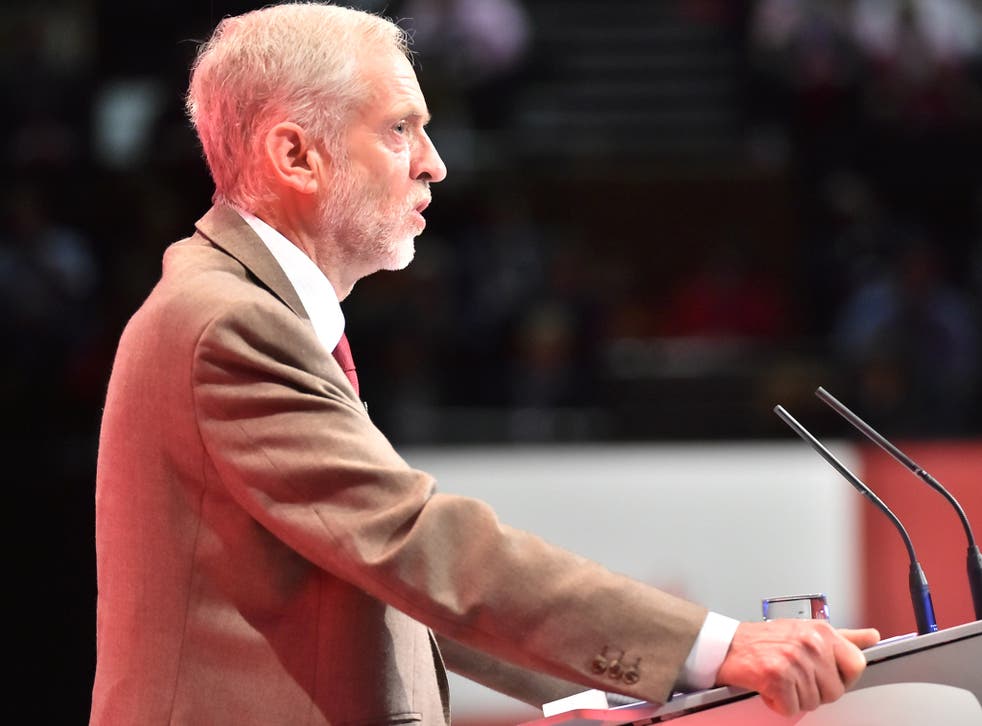 State investment in council housing can actually make a profit for the taxpayer, Jeremy Corbyn has said.
The new Labour leader argued that investment in social housing would drive down the housing benefit bill and thus reduce the amount of money spent on benefits.
Speaking to the Labour party's annual conference in Brighton he cited very low interest rates on government borrowing as an indicator of it being a good time for the state to invest.
"Every mainstream economist will tell you that with interest rates so low now is the time for public investment in infrastructure, investment in council housing and for affordable homes to rent and to buy," he said.
"[Shadow housing minister] John Healy's plan for 100,000 new council and housing association homes a year to tackle the housing crisis will drive down the spiraling housing benefit bill and actually make a profit for the taxpayer – because the benefit bill falls when the housing benefit bill falls.
"There's no answer at all to this housing crisis that doesn't start with first of all a new, very large, very active, council house building programme."
He added that the plan would "pay for itself", arguing that "it's quite simple, actually, and quite a good idea".
Social housing has taken a backseat in government policy since the 1980s, with a steep reduction in new homes under Margaret Thatcher that has never recovered to previous levels under any government.
Existing stock has also been depleted by the Right To Buy policy, which sells of the homes at a massive taxpayer-funded discount.
The Government wants to extend Right To Buy to housing associations; it currently only applies to council homes. The communities department says the policy's extension will give more people a chance to own a home.
Increasing numbers of people are reliant on the private rented sector to provide them with a home, despite surveys showing that most tenants of landlords only do so because they have no other option.
The study, conducted by the housing charity Shelter, found that only 17 per cent of tenants said they actually preferred renting their home from a landlord, compared to 74 per cent who didn't.
Register for free to continue reading
Registration is a free and easy way to support our truly independent journalism
By registering, you will also enjoy limited access to Premium articles, exclusive newsletters, commenting, and virtual events with our leading journalists
Already have an account? sign in
Register for free to continue reading
Registration is a free and easy way to support our truly independent journalism
By registering, you will also enjoy limited access to Premium articles, exclusive newsletters, commenting, and virtual events with our leading journalists
Already have an account? sign in
Join our new commenting forum
Join thought-provoking conversations, follow other Independent readers and see their replies