IRA mole Martin McGartland's case against Home Office may be heard in secret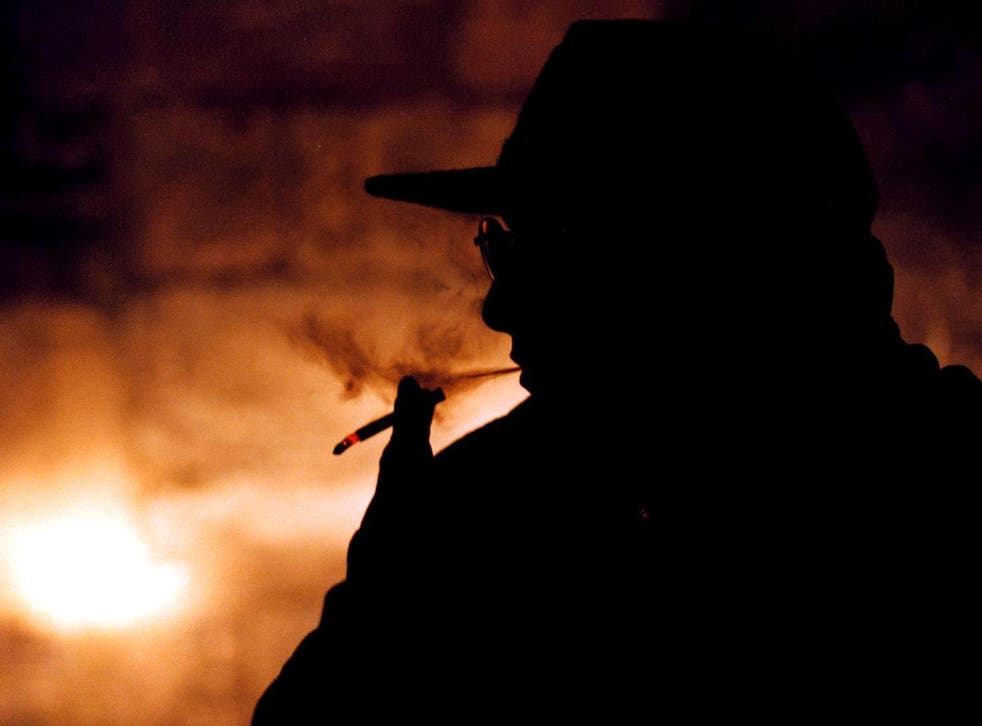 The case of an IRA mole who is suing the Home Office for compensation after MI5 withdrew medical support and benefits payments should be heard in secret, lawyers acting for the Government said today.
Martin McGartland and his partner Jo Asher are taking action in a test case surrounding controversial new secrecy rules that deny defendants access to the evidence against them.
A two-day hearing, partially heard in secret in London's High Court today, began after the Home Secretary Theresa May applied to have the case heard behind closed doors – known as a closed material procedure.
These allow the judge and one party to a civil dispute to see sensitive evidence but prevent claimants and the public from knowing precisely what is being alleged. They were introduced by the Justice and Security Act, which came into force late last year.
Ms May also wants to follow the "neither confirm nor deny" policy regarding whether Mr Gartland was ever an informant or agent of the state or not.
Nogah Ofer, the couple's solicitor, argues that Mr McGartland's role has already been confirmed.
She said: "This attempt to keep secret what has already been openly admitted by the relevant Government agencies is profoundly shocking."
Mr McGartland has written two books about his undercover work, Fifty Dead Men Walking – named after the estimated number of lives he is said to have saved during his time as an IRA mole – and Dead Man Running. The former was turned into a 2008 film starring Jim Sturgess and Ben Kingsley. Mr McGartland has also featured in a BBC documentary.
He fell under suspicion by the IRA and was "arrested" by republicans in 1991 and interrogated for eight hours, finally escaping by jumping head first through a third-floor window. He was given a new identity and moved to England. Ms Asher, who is Mr McGartland's full-time carer, resettled with him after he was tracked down and shot seven times by an IRA hit squad at their home in Gateshead in 1999.
Papers lodged with the court list instances in which Mr McGartland's role has been confirmed by the Government or its agencies.
Speaking outside court Ms Ofer said that the neither confirm nor deny policy should not apply in his case as precedents had already been set. She gave other examples of Northern Ireland-based government informants that have been publicly confirmed.
One was Brian Nelson, a military intelligence agent within the Ulster Defence Association whose role was admitted by his commanding officer in court proceedings. Another was William Stobie, an agent within the UDA, Declan "Beano" Casey, an IRA man from Strabane, and Peter Keeley, an Army and customs agent.
Regarding her client's case, Ms Ofer said: "There is no issue of national security because this case is nothing to do with his former work – it is purely about aftercare. It is about not paying for him to see a psychiatrist and not making disability payments."
The Belfast Telegraph revealed in February that Mr McGartland was unable to collect state benefits because MI5 warned him not to admit the cause of his trauma or his gunshot wounds.
MI5 made up the shortfall, but stopped doing so after he gave an interview to the Northern Ireland newspaper and psychological counselling was also withdrawn.
A decision on whether Mr McGartland's case will be heard in open court is expected to be made today after his team presents its arguments.