Islamic State: Britain 'unable to cope' with returning jihadists
Researchers say deradicalisation schemes do not have adequate resources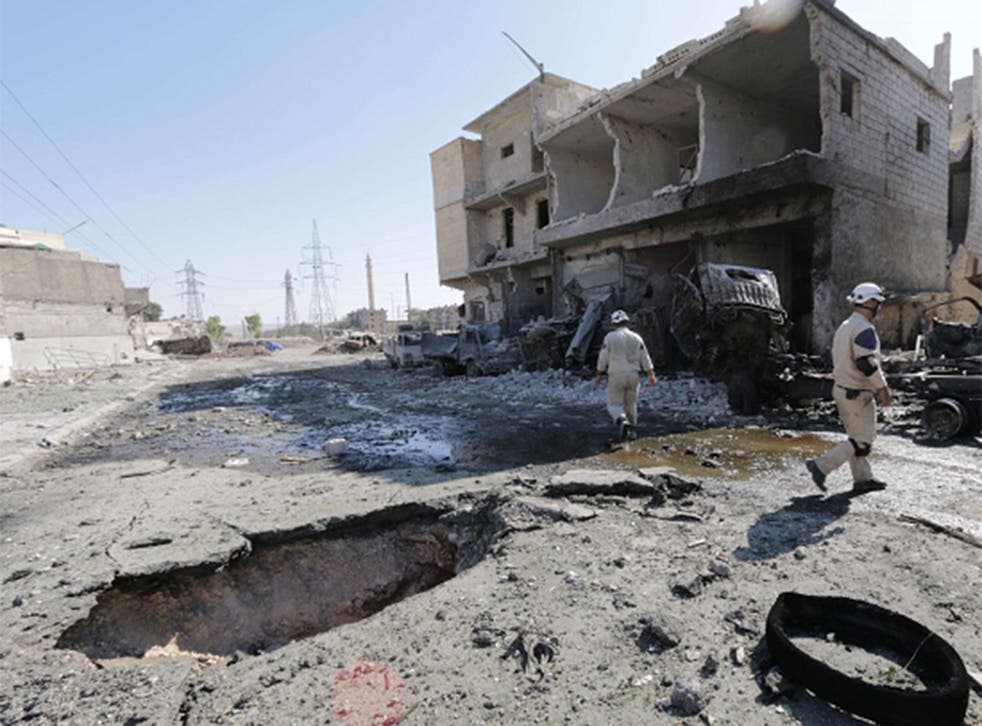 Britain would be unable to cope with a sudden influx of returning jihadists because the Government's de-radicalisation programmes are not able to rehabilitate disillusioned former fighters from Syria, experts have warned.
Fresh concern over the UK's preparedness have emerged in the wake of claims that dozens of Britons who travelled to fight the Assad regime are now desperate to come home after experiencing the realities of the internecine conflict.
Researchers from the International Centre for Study of Radicalisation and Political Violence (ICSR) at King's College London said they had been contacted by one jihadist claiming to represent 30 Britons who feared long jail terms in the UK but did not want to go on battling rival rebel groups. They told the researchers that they were willing to undergo de-radicalisation programmes in return for giving up.
But Haras Rafiq, an outreach officer at the anti-extremism charity Quilliam and a former member of a government taskforce on counter-terrorism, said de-radicalisation projects – such as the flagship Channel programme – would struggle to cope with large numbers of returning jihadists. It is estimated that up to 1,500 Britons could be fighting abroad for Islamist groups.
"Channel will not be able to deal with the volume of returnees if Isis capitulates and that is where it needs to be expanded," Mr Rafiq said.
David Cameron announced measures this week to cope with jihadists returning from Syria, including requiring those suspected of terrorism to take part in de-radicalisation programmes such as Channel, which involves police, social workers, schools and community leaders.
In 2012 the Home Affairs Select Committee noted that nine out of 17 community-based Channel providers had lost funding.
The Shadow Home Secretary Yvette Cooper said: "We would urge the Government to review the current capacity to ensure Channel is sufficient to respond to the increase in the number of people likely to engage with its work."
Khalid Mahmood, Labour MP for Perry Barr in Birmingham, said: "We haven't got a clue how to de-radicalise those people… You can't just do this by putting those people in a mental institution or prison where there is a larger for further radicalisation. Allowing them to mix in the community would make it even worse. There are steps you need to go through so that you have a sensible policy but those steps are not there," he added.
Join our new commenting forum
Join thought-provoking conversations, follow other Independent readers and see their replies