'It's b******s': Boris Johnson hits out at David Cameron over impact of Brexit on trade and jobs
Boris Johnson said the Prime Minister was told to 'bog off' by EU leaders, when he asked them to prevent migrants without jobs from coming to the UK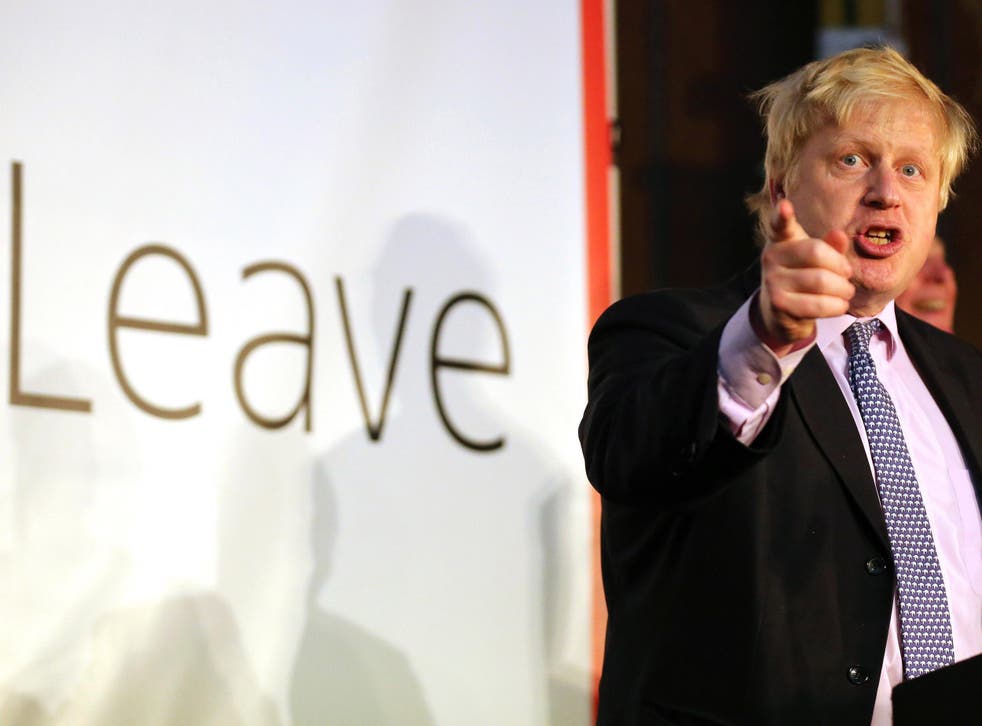 Boris Johnson has hit out at David Cameron, accusing him of talking "b****s" on the impact of a Brexit vote on trade and jobs.
The latest attack escalated tensions further between the Mayor of London and the Prime Minister.
The row between the two Conservatives kicked off when Mr Johnson came out in support of leaving the EU. Shortly after, Mr Cameron hit back at his Tory colleague by hinting that the move was a manoeuvre for his own political ambitions.
In a break on his campaign trail for Brexit, Mr Johnson told the Sun: "The PM was very clear before the whole campaign began that Britain could have a great future outside the EU. He said we would have absolutely no difficulty trading around the world.
"Now there is this idea that trade is entirely controlled by governments, that no trade takes place unless governments agree with each other.
"Well, b******s. It's nothing to do with governments. It's to do with businesses, people and enterprises deciding they have something to buy or sell."
World leaders linked to 'Panama Papers'

Show all 15
The London Mayor also claimed Mr Cameron, Theresa May and George Osborne misled the public, when they argued they would stop migrants who do not have the guarantee of a job in the UK to come into the country.
Mr Johnson added the Prime Minister was told to "bog off" by EU leaders when he asked for the reform to be included in his re-negotiation package.
He also rejected suggestions a vote for Brexit would force Mr Cameron to resign, but argued the Tories wanted "continuity and stability".
This comes after former chancellor Ken Clarke said the Prime Minister "wouldn't last 30 seconds" in the event of a Leave vote.
Delivering a speech in Manchester this weekend, Mr Johnson told the crowd: "So let us say knickers to the pessimists and the merchants of gloom and do a new deal that will be good for Britain and good for Europe."
He also attended events in Leeds and Newcastle upon Tyne.
Join our new commenting forum
Join thought-provoking conversations, follow other Independent readers and see their replies