Jacob Rees-Mogg dismisses mounting evidence Brexit is damaging trade
Tory minister says evidence is 'few and far between' despite new figures showing sharp drop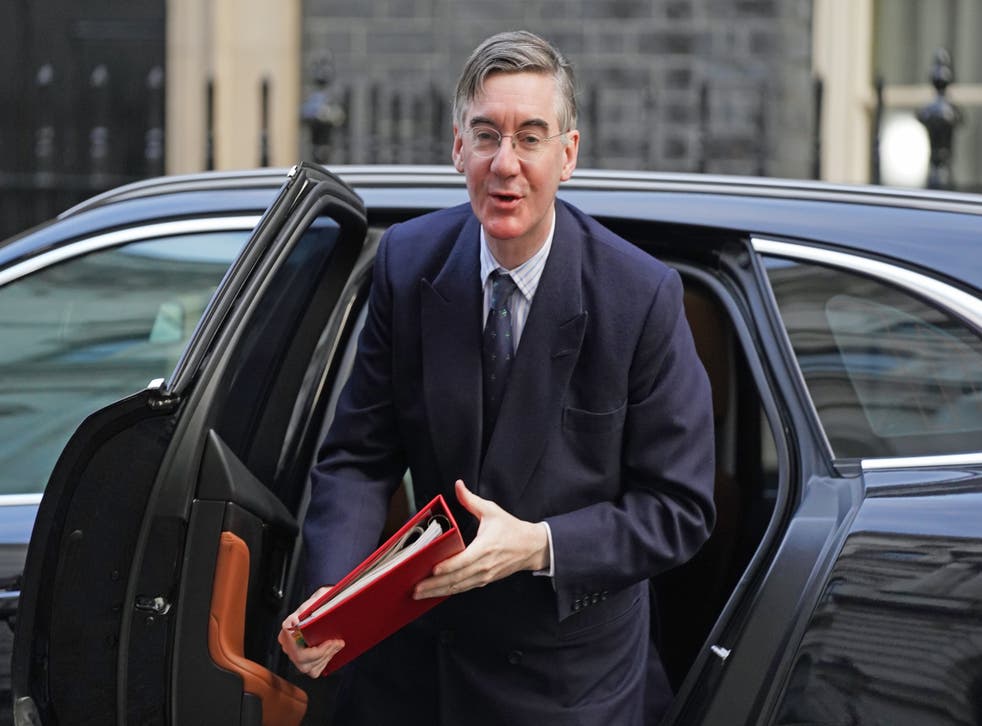 Jacob Rees-Mogg has dismissed mounting evidence that Brexit has hit trade, arguing it has in fact been a "success".
The Tory MP, who was appointed Brexit opportunities minister last week, said evidence that trade had been damaged by Britain's exit from the EU was "few and far between".
Yet the MP's comments appear at odds with new figures released by the Office for National Statistics on Wednesday which show UK exports to EU countries shrunk by a record £20bn in just 20 months.
UK to EU exports fell 12 per cent between January and December of last year, compared to the previous year – with supply chain disruption, new trade barriers and additional red tape caused by Brexit cited as the main reasons.
Sales to the EU dropped more sharply in 2021 than exports to any other country in the world, according to the data. Non-EU exports were also down by 6 per cent – suggesting the rest of the world is not stepping in to fill the gap.
Mr Rees-Mogg told the BBC that it was in fact Covid that had caused "the most enormous disruptions to supply chains".
"We've had containers simply being stuck the wrong place, being stuck in Chinese ports, being stuck in the port of Los Angeles.
"This has been a global trade issue – and we do have to recover from the problems of Covid."
Asked specifically whether Brexit had hit UK trade, he replied: "I think Brexit has been extremely beneficial for the country.
UK news in pictures

Show all 50
"I think the evidence that Brexit has caused trade drops is few and far between."
Other evidence is mounting that Brexit is to blame, however. A survey of 1,000 UK exporters conducted by the British Chambers of Commerce found that seven out of 10 businesses polled believe the UK's trade deal with the EU was not enabling their business to grow.
An analysis of government figures by the UK Trade Policy Observatory also found last year that the losses from trade with the EU were expected to be 178 times bigger than expected gains from new free trade agreements.
Liberal Democrat business spokesperson Sarah Olney said: "Claims from the likes of Jacob Rees-Mogg about Brexit opportunities ring hollow for businesses being drowned in paperwork and delays at our borders."
Register for free to continue reading
Registration is a free and easy way to support our truly independent journalism
By registering, you will also enjoy limited access to Premium articles, exclusive newsletters, commenting, and virtual events with our leading journalists
Already have an account? sign in
Register for free to continue reading
Registration is a free and easy way to support our truly independent journalism
By registering, you will also enjoy limited access to Premium articles, exclusive newsletters, commenting, and virtual events with our leading journalists
Already have an account? sign in
Join our new commenting forum
Join thought-provoking conversations, follow other Independent readers and see their replies