Tories risk losing next election if tax manifesto promise is broken, Jacob Rees-Mogg suggests
'The mistake we made in 1992 when we went round saying we had no need and no plans to raise tax and immediately after the election we discovered a need and developed a plan'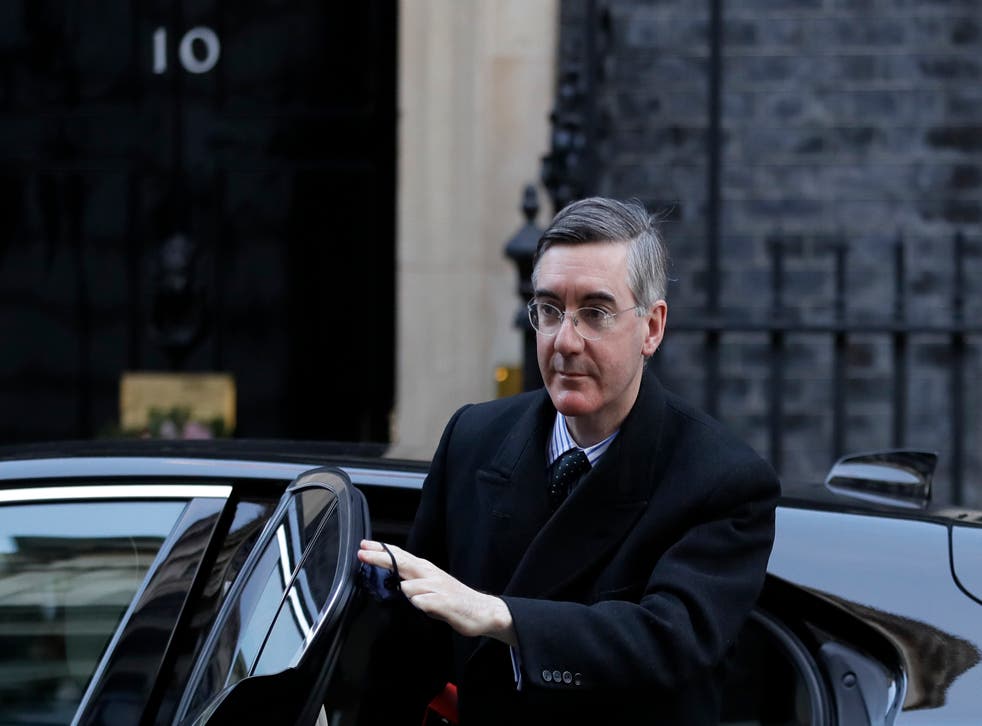 Jacob Rees-Mogg has suggested the Conservatives risk losing the next general election if the chancellor flouts a manifesto pledge and increases taxes to deal with the economic crisis caused by the coronavirus pandemic.
The leader of the House of Commons said now was not the time to "slap the economy down with higher taxes" as he warned against the political repercussions of breaking promises made to the electorate.
His remarks follow Rishi Sunak's failure to commit to maintaining the pledge displayed prominently on the second page of the Conservatives' 2019 manifesto not to raise the rate of income tax, VAT or national insurance.
Mr Rees-Mogg said there were "consequences" of ditching manifesto commitments, but insisted there was public consent for dropping the Tories' promise to maintain overseas aid spending at 0.7 per cent of gross national income.
In a podcast hosted by the Conservative Home website, Mr Rees-Mogg cited the infamous remark from the former US president George H W Bush, who told supporters during 1988 election: "Read my lips: no new taxes".
In comments first reported by The Times, the minister went on: "George Bush senior said this again, and again, and again. And then when it came to the Gulf War and the economic downturn, he broke his promise and lost the ensuing election.
"And so no sensible party or government ever breaks manifesto commitments willy nilly: it needs extraordinary circumstances and it also needs public consent, as with all governments in reality to understand it is a reasonable thing to do. And I think that public consent is there [on foreign aid]."
But when pressed on the manifesto pledge not to increase income tax and whether the chancellor could get around it by putting up the thresholds, rather than the rates, Mr Rees-Mogg said: "It's a mistake to think you can follow the letter of a manifesto promise and not the spirit of it because most people don't read every page of a manifesto."
"The mistake we made in 1992 when we went round saying we had no need and no plans to raise tax and immediately after the election we discovered a need and developed a plan.
"The electorate were not impressed by that and although I think the ERM [Exchange Rate Mechanism] problem was the greater reason for our failure in 1997 the no need and no plan becoming a need and a plan was part of the undermining of trust in the Conservatives in the 92-97 period."
Questioned on whether he thought there would be tax increases unveiled by Mr Sunak at the next Budget, the leader of the Commons added: "It's not for me to try and influence what's the chancellor's going to do, it's a matter for him so it's best if I talk about these things in general economic terms rather than the specifics.
"But I think most people would agree that at the point at which an economy is coming out of an extraordinarily deep slump, that is not the time when you want to slap the economy down with higher taxes. I don't think that's a particularly controversial thing to say."
Asked whether tax increases were on the cards in a recent interview, the chancellor said: "Once we get through [the crisis], we'll have to figure out what the best way of returning to sustainable public finances is. I'm hopeful that by the spring, with positive news on both mass testing and vaccines, we can start to look forward."
Join our new commenting forum
Join thought-provoking conversations, follow other Independent readers and see their replies