Jacob Rees-Mogg is earning millions from his investment company, accounts reveal
The Conservative backbencher doesn't have to declare most of the money he receives from his investment firm, which paid members a total of £21.9m in the year to March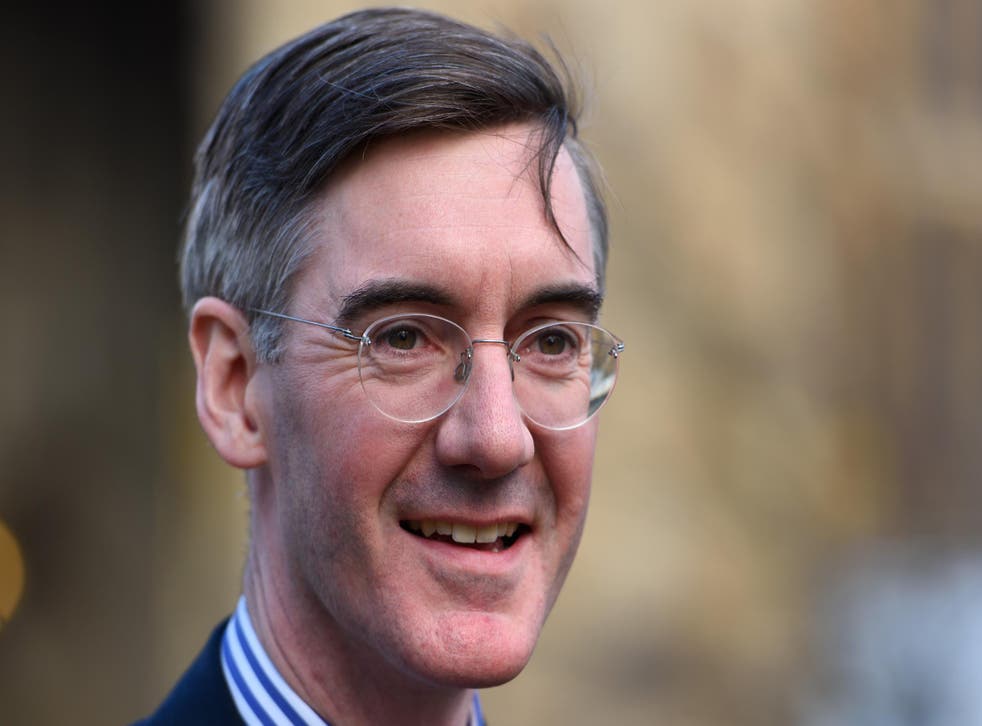 Jacob Rees-Mogg, the Conservative backbencher reportedly considering a leadership bid, is thought to have been been paid at least £4m from an investment firm during his seven years in parliament, making him one of the highest-earning politicians in the country.
The MP for North-East Somerset co-founded Somerset Capital Management (SCM) in 2007 and is one of 21 members who were paid a total of £21.9m this year, according to newly published accounts on Companies House.
Mr Rees-Mogg, 48, states that he owns at least 15 per cent of SCM in the register of MPs' interests, but he isn't required to and doesn't declare the dividend he receives from the Belgravia-based firm, which has paid its partners a total of £59.9m since he was elected in 2010.
The Old Etonian did declare a £173,000 payment he received from SCM as part of a £5.98m "remuneration" package in the year to March, and states that he is paid up to £20,255 a month for working between 30-35 hours a month for the business.
Mr Rees-Mogg doesn't deny that he earned more than £1m from SCM during the last financial year, but he told The Times he wasn't going into "specific figures" and indicated that he had been paid "very considerably less" than £3.3m. He told the paper: "I will confirm that I receive a dividend from Somerset Capital Management, in addition to my salary for 35 hours' work per month, which I declare. My dividend is private, that's not something I have to declare."
When asked about his estimated £4m of extra earning since he was elected to the House of Commons, Mr Rees-Mogg replied: "I'm not going to confirm any figure, but ... I've never pretended I have no other income. I am fortunate to have a private income and it's my business and I'm actually quite proud of it."
The staunch Eurosceptic, who has won backing from an online campaign called "Moggmentum", said he received a "margin" of the £7.1m that SCM paid in management charges – but he insists that most of this money was spent on rent, expenses and salaries.
He has declared a total salary of £943,000 from his part-time work for SCM since his election and topped up his extra earnings by appearing on BBC shows including Have I Got News For You. In December 2016 he was paid a £1,500 fee from Hat Trick Productions for his most recent appearance on the satirical comedy show.
Mr Rees-Mogg, son of former Times editor Lord Rees-Mogg, is also paid between £250-270 for articles for The Telegraph which take him around two hours to write, according to the register of MPs' interests.
The father-of-six lives in a Grade II-listed manor house with his wife Helena and also owns the £4m freehold of a building in Pall Mall and the £1.5m leasehold of a flat inside it. Nicknamed "the Honourable Member for the 18th Century", his Latin quips and penchant for three-piece suits have led to him being idolised by his right-wing, pro-Brexit fans and described as an "authentic" person who could "lead the Conservative fightback".
But political opponents have criticised Mr Rees-Mogg's support for zero-hours contracts and his consistent votes against raising benefit payments in line with inflation – the former Conservative MP and Times columnist Matthew Parris recently described him as an "unrelenting reactionary".
Register for free to continue reading
Registration is a free and easy way to support our truly independent journalism
By registering, you will also enjoy limited access to Premium articles, exclusive newsletters, commenting, and virtual events with our leading journalists
Already have an account? sign in
Register for free to continue reading
Registration is a free and easy way to support our truly independent journalism
By registering, you will also enjoy limited access to Premium articles, exclusive newsletters, commenting, and virtual events with our leading journalists
Already have an account? sign in
Join our new commenting forum
Join thought-provoking conversations, follow other Independent readers and see their replies