Japan thinks Brexit is an 'act of self harm', says former ambassador
Sir David Warren says Britain's withdrawal from EU could have 'grave' consequences for bilateral relations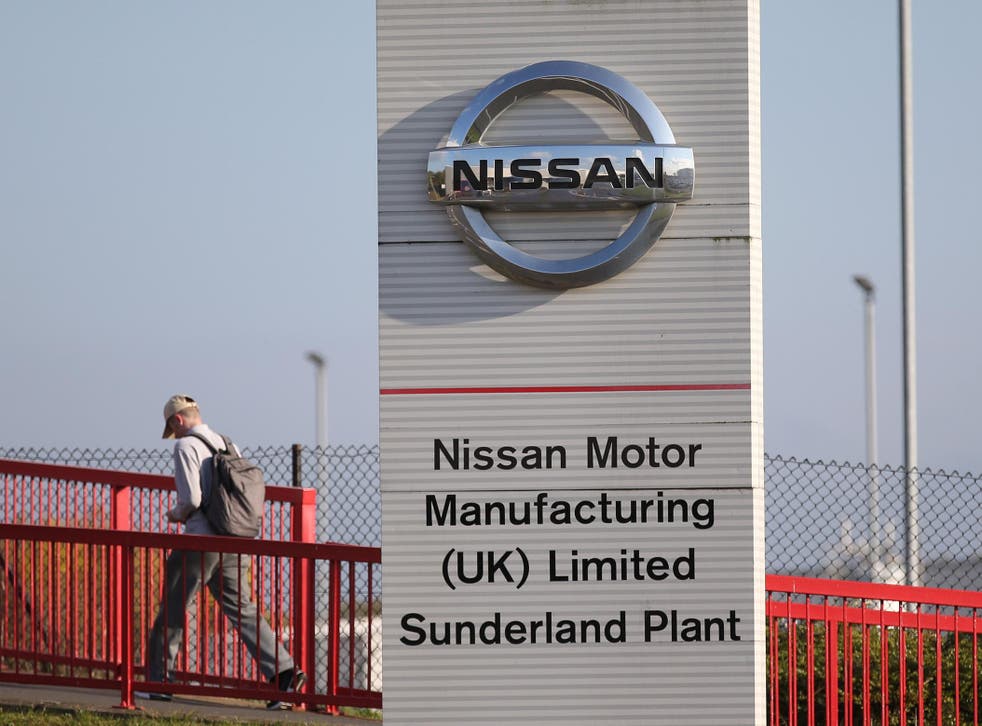 Japan sees Brexit as an act of economic and political "self-harm" that will weaken the UK as a world power, according to the former British ambassador to Tokyo.
Sir David Warren, who served in the post between 2008 and 2012, said Britain's withdrawal from the EU could have "grave" consequences for relations with Japan.
His comments came after the Japanese ambassador to London warned Prime Minister Theresa May his country's firms would quit the UK "if there is no profitability" after Brexit.
Most of the roughly 1,400 Japanese companies currently using the UK as their European base were attracted by tariff-free trade and regulatory alignment with the EU, said Sir David.
This "powerful incentive" to invest in Britain could "disappear" along with the UK's "privileged access" to the single market and customs union after Brexit, he added.
"Privately, Japanese policy analysts are puzzled by British government rhetoric about the global opportunities that will follow the UK's leaving the EU," the former ambassador wrote in an essay for the policy institute Chatham House. "They observe that such opportunities have always been there: none depend on exit from the EU."
Japan, he said, believed Britain's EU membership was strengthened its "economic heft" and political clout in the United Nations, the G7, Nato and elsewhere.
Sir David added: "Japan sees power projection as heavily dependent on economic clout. Brexit is therefore regarded in Japan as an act of medium- and long-term economic, and therefore political, self-harm.
"The diminished economic expectations which Japan and other trading partners expect to flow from Brexit risk reducing the power of the UK's voice accordingly; its ability to increase its diplomatic weight in the world by acting as part of the EU will disappear."
He called for a "rigorous and honest examination of the real impact of Brexit," adding: "This is a time for plain speaking not rhetoric."
Sir David has considerable insight on Japanese perspectives on the UK, having served three stints at the British embassy in Tokyo before his retirement from the Foreign Office in 2013.
He is now an associate fellow of Chatham House's Asia programme and chairs the Japan Society, a British organisation dedicated to improving British-Japanese relations.
Last week cabinet ministers including Chancellor Philip Hammond, Business Secretary Greg Clark and Trade Secretary Liam Fox met with top Japanese investors in the UK to discuss future trade options.
UK news in pictures

Show all 50
Included in the "roundtable" were the heads of car giants Nissan, Honda, Toyota and Mitsubishi, train manufacturer Hitachi, tech companies, energy firms, and banks.
No 10 insisted the talks had focused on how to make the UK "an even more attractive destination for Japanese and international investment, as well as the UK-Japan trade and investment relationship".
But Japanese ambassador Koji Tsuruoka laid bare growing nervousness about the impact of EU withdrawal among his country's businesses.
"If there is no profitability of continuing operation in [the] UK, not Japanese only, no private company can continue operations," he said. "So it is as simple as that. And this is all high stakes that I think all of us need to keep in mind."
The Japanese government, in a leaked letter, has previously called on Ms May to keep Britain in the EU single market and customs union and maintain a free flow of workers.
Join our new commenting forum
Join thought-provoking conversations, follow other Independent readers and see their replies