Jeremy Corbyn accuses head of UK military of 'breaching' constitutional principle of neutrality on Trident
Labour leader says the Chief of Defence Staff has 'intervened directly in issues of political dispute'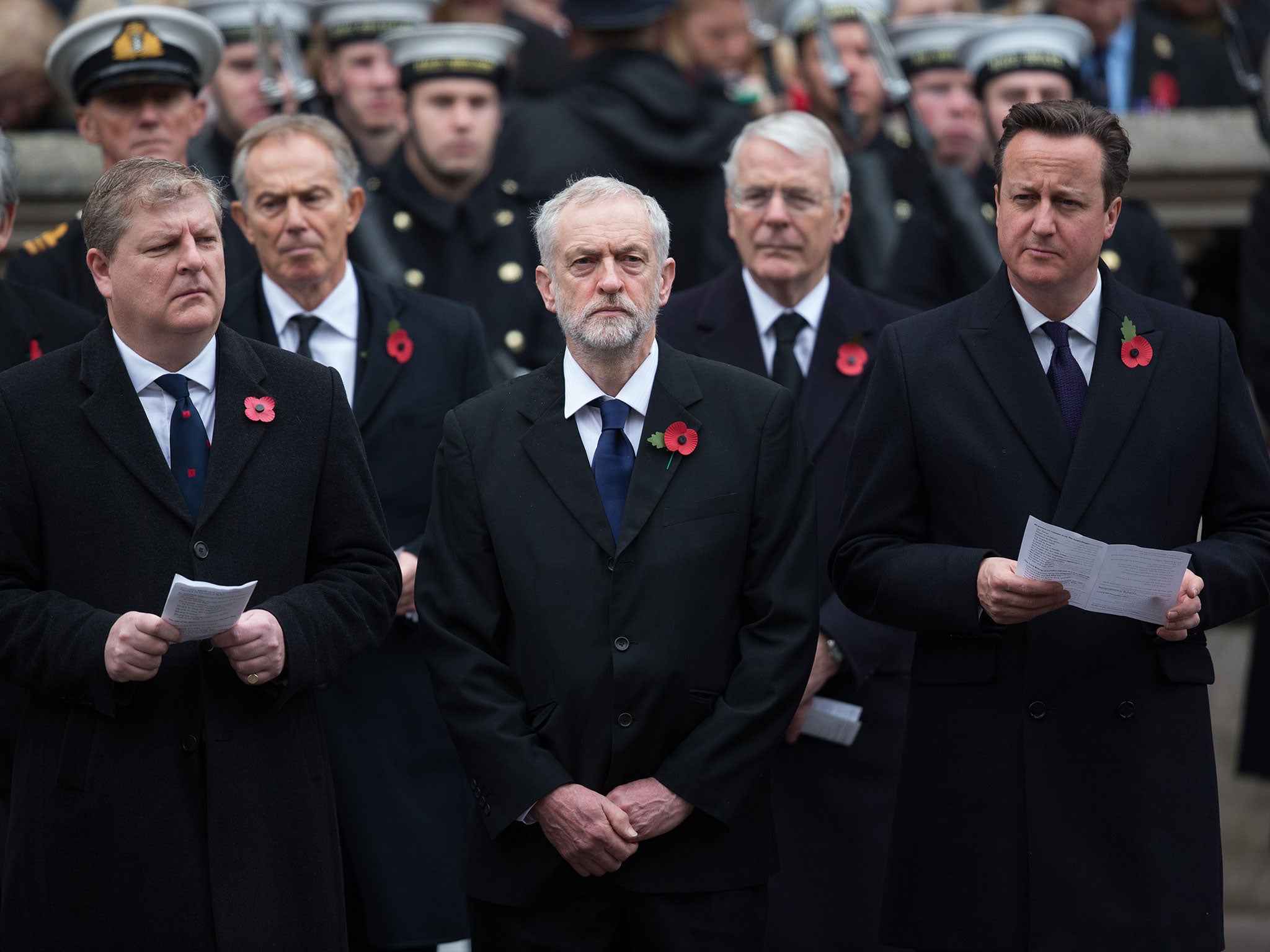 The most senior figure in the British Armed Forces has escaped sanction from the Ministry of Defence after being accused of an undemocratic and unconstitutional intervention into politics by Jeremy Corbyn.
Mr Corbyn accused General Sir Nicholas Houghton of breaching the "constitutional principle" of the military's non-involvement in political issues, after the head of the UK's armed forces criticised the Labour leader over Trident.
Sir Nicholas appeared on the Andrew Marr Show on Sunday morning, where he said he would "worry" if Mr Corbyn became Prime Minister with a commitment never to use Britain's nuclear deterrent.
In a statement, the Labour leader said it was "a matter of serious concern that the Chief of the Defence Staff has intervened directly in issues of political dispute".
Mr Corbyn said he would be writing to the Defence Secretary, Michael Fallon, to demand action be taken "to ensure that the neutrality of the armed forces is upheld".
However, it appears likely the MoD will come out in support of Sir Nicholas. A unnamed source said that officials were "satisfied that the comments were not inappropriate."
Sir Nicholas also received the backing of Mr Corbyn's shadow Defence Secretary Maria Eagle who, along with many leading Labour figures, is in favour of Britain keeping Trident. Ms Eagle told the BBC's Andrew Marr Show that she did not think there was "anything wrong with [Sir Nicholas] expressing himself in those terms."
Earlier, Sir Nicholas implied in his interview with Andrew Marr that the Labour leader did not understand how a deterrent worked because he had said he would under no circumstances fire a nuclear weapon.
He told the BBC: "It would worry me if that thought was translated into power.
"The reason I say this - and it's not based on a personal thing at all - is purely based upon the credibility of deterrence. The whole thing of deterrence rests upon the credibility of its use.
Which countries have nuclear weapons?
Show all 14
"When people say they're never going to use the deterrent, I say you use the deterrent every second of every minute of every day - the purpose of the deterrent is you don't have to use it because you effectively deter.
"Most of the politicians I know understand that and I think, dare I say, the responsibility of power is probably quite a sobering thing and you come to a realisation 'I understand how this thing works'."
Labour was recently forced to condemn as "pretty outrageous" comments from a serving British general who said Mr Corbyn could face a "mutiny" if he tried to downsize the Army.
In highly contentious remarks to the Sunday Times, the unnamed army commander said any attempt by Mr Corbyn to take Britain out of Nato, scrap Trident or cut the size of Britain's forces would be fought by means "fair or foul".
The general told the newspaper: "The Army just wouldn't stand for it. The general staff would not allow a prime minister to jeopardise the security of this country and I think people would use whatever means possible, fair or foul to prevent that.
"You can't put a maverick in charge of a country's security. There would be mass resignations at all levels and you would face the very real prospect of an event which would effectively be a mutiny."
Join our commenting forum
Join thought-provoking conversations, follow other Independent readers and see their replies