Jeremy Corbyn announces plans for an National Education Service because teaching is a 'collective good'
He says he will increase corporation tax to pay for an 'NES'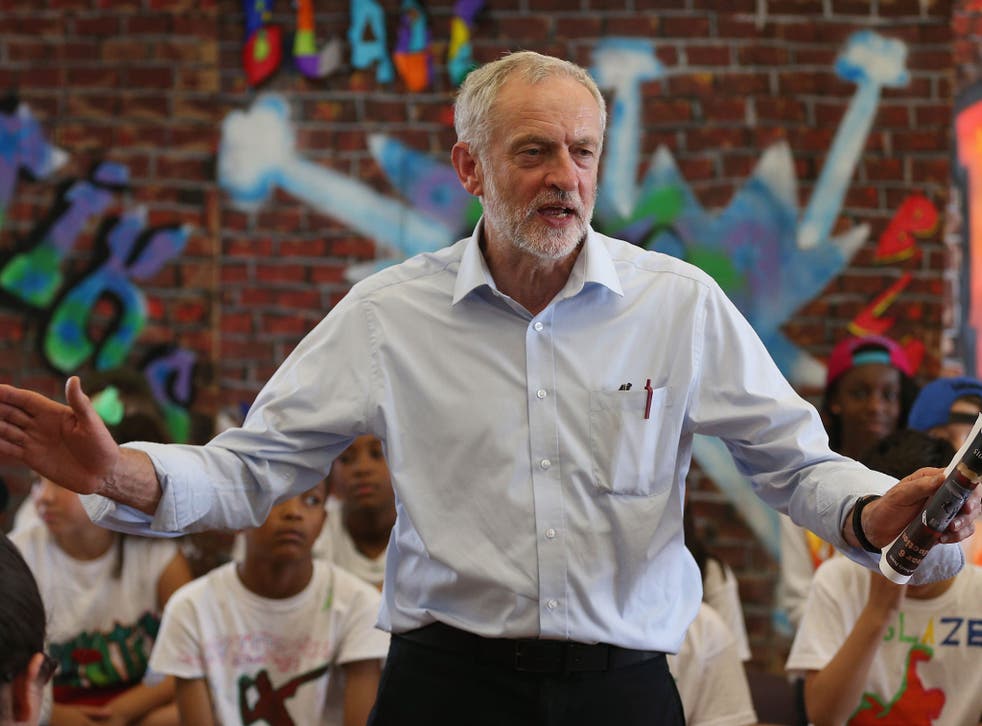 The Labour leadership candidate Jeremy Corbyn has proposed a National Education System as part of his vision to overhaul learning in the UK.
In a blog post called "Education is a collective good", the Islington North MP wrote: "Education is not about personal advancement but is a collective good that benefits our society and economy. We all benefit from a more skilled workforce."
"Earlier in the campaign I set out how we could scrap fees and restore grants, now I want to widen that vision and set out a plan to move towards a National Education Service", he wrote on the Labour List website.
Mr Corbyn wrote that his vision includes; reversing cuts to the adult skills budget, increasing the apprenticeship rate which is currently £2.73 per hour and helping adults to retrain and learn new skills throughout their lives to ensure "investment in learning from cradle to grave."
He added that he would fund the NES by adding 2 per cent to corporation tax. He argued: "The best employers understand the business case for investing in staff- in increased employee productivity and staff retention-and that's why it is right to ask business to pay slightly more in corporation tax while still leaving UK corporation tax the lowest in the G7."
Mr Corbyn said that the scheme would run along similar lines to the National Health Service.
So far, the idea has provoked varied responses on Twitter, being declared both "interesting" and one of the "worst ideas in British politics" .
The politician is seen by many as representing the hard left of the party in the leadership race.
Speaking on the Andrew Marr show yesterday, he described Karl Marx as "a fascinating figure who observed a great deal and from whom we can learn a great deal."
A private poll seen by the Times last week suggested Mr Corbyn was 15 points ahead of his nearest rival and could win the bid to be Ed Miliband's successor.
Register for free to continue reading
Registration is a free and easy way to support our truly independent journalism
By registering, you will also enjoy limited access to Premium articles, exclusive newsletters, commenting, and virtual events with our leading journalists
Already have an account? sign in
Register for free to continue reading
Registration is a free and easy way to support our truly independent journalism
By registering, you will also enjoy limited access to Premium articles, exclusive newsletters, commenting, and virtual events with our leading journalists
Already have an account? sign in
Join our new commenting forum
Join thought-provoking conversations, follow other Independent readers and see their replies