Jeremy Corbyn drops plans for Shadow Cabinet elections and for Labour members to help decide policy
Shadow Cabinet elections are 'dead in the water', The Independent has been told - and the Labour leader's idea of 'digital consultations' on policy has also stalled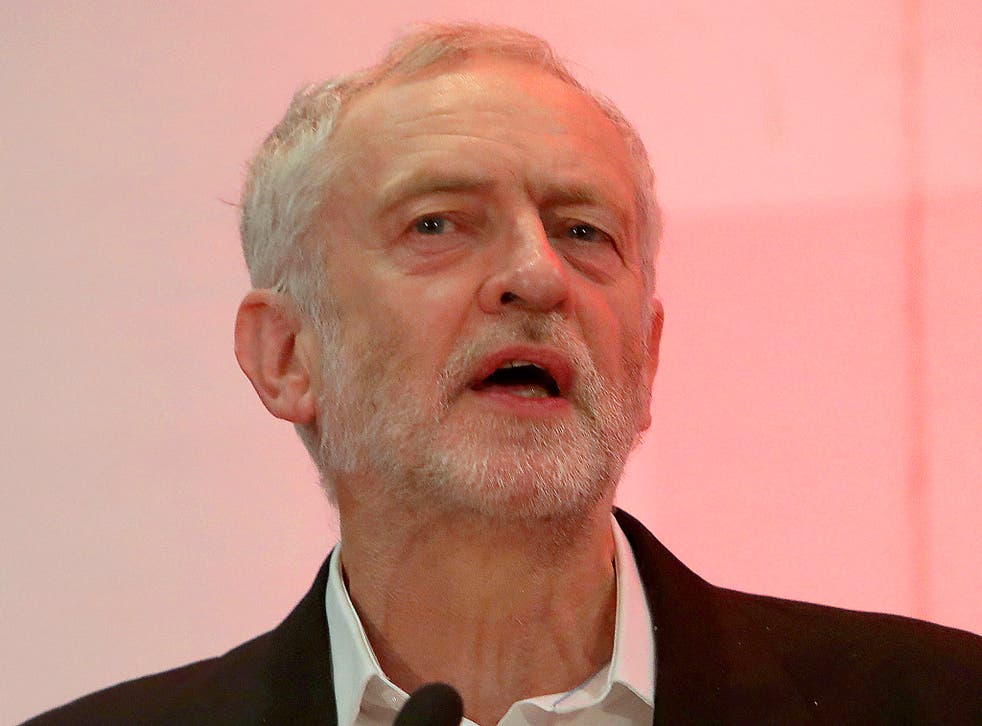 Proposals for Labour MPs and party members to elect at least some of Jeremy Corbyn's top team are "dead in the water", The Independent has been told.
The flashpoint issue of elections to the Shadow Cabinet was due to be thrashed out at a Labour "away day" today, but has now been dropped permanently, a source says.
Mr Corbyn also failed to push forward his ideas for party members to have a direct say in policymaking through "digital consultations" – raising the likelihood that they too have been shelved.
The Labour leader is said to be "secure and relaxed" after his thumping victory in September's election and with no desire to return to internal party wrangling.
The well-placed source said, of Shadow Cabinet elections: "It hasn't been on the agenda for weeks and it never will be. It's dead in the water."
The controversy dominated September's Labour party conference, after MPs voted overwhelmingly to restore their power to decide who Mr Corbyn must work with.
Tom Watson, Labour's deputy leader, saw the idea as a way to achieve some sort of party harmony, ahead of a possible early election, saying: "We have got to put the band back together."
It was also seen as the only way many of Mr Corbyn's fiercest critics would return to his side - with a direct mandate from their colleagues.
The Labour leader then hit back, proposing that one third of Shadow Cabinet posts should be elected by the parliamentary party and another third by members, with Mr Corbyn appointing the final third.
The party's ruling NEC then agreed to delay any decision on the issue until the November "away day" – which was held today, with no discussion at all.
In the meantime, Mr Corbyn put together a fresh Shadow Cabinet by appointment, but with few of the big-hitters who walked out back in the summer.
Key figures including Angela Eagle, Hilary Benn, Maria Eagle, Lucy Powell and Chris Bryant remain in exile.
In September, Mr Corbyn also proposed a democratic revolution that would give its hugely-inflated mass membership a role in shaping party policy.
It would be modelled on the digital consultation that Labour held before last year's vote on whether the party should back extending the bombing of Daesh to targets in Syria.
It was suggested that Mr Corbyn wished for a "new era of digital democracy" that would make Labour look more like Syriza, in Greece, than the traditional party of the unions.
Many Labour MPs saw it as further evidence of their leader's determination to marginalise his MPs and put power in the hands of ordinary members.
Instead, Mr Corbyn has switched tack by making known that Labour is planning to move to bigger offices, hire more staff and sign up polling companies in anticipation of an early election.
Theresa May has denied that there will be an election before May 2020, but could be forced to call one early if her government faces defeat in the Commons over Brexit legislation.
Labour has commissioned work from the polling company BMG Research and Krow Communications, the advertising and branding agency that promotes Team GB athletes.
Join our new commenting forum
Join thought-provoking conversations, follow other Independent readers and see their replies