Jeremy Corbyn: Theresa May 'took voters for granted and thought backing of billionaires was enough'
Labour leader argues the Prime Minister has 'no mandate' and 'no authority'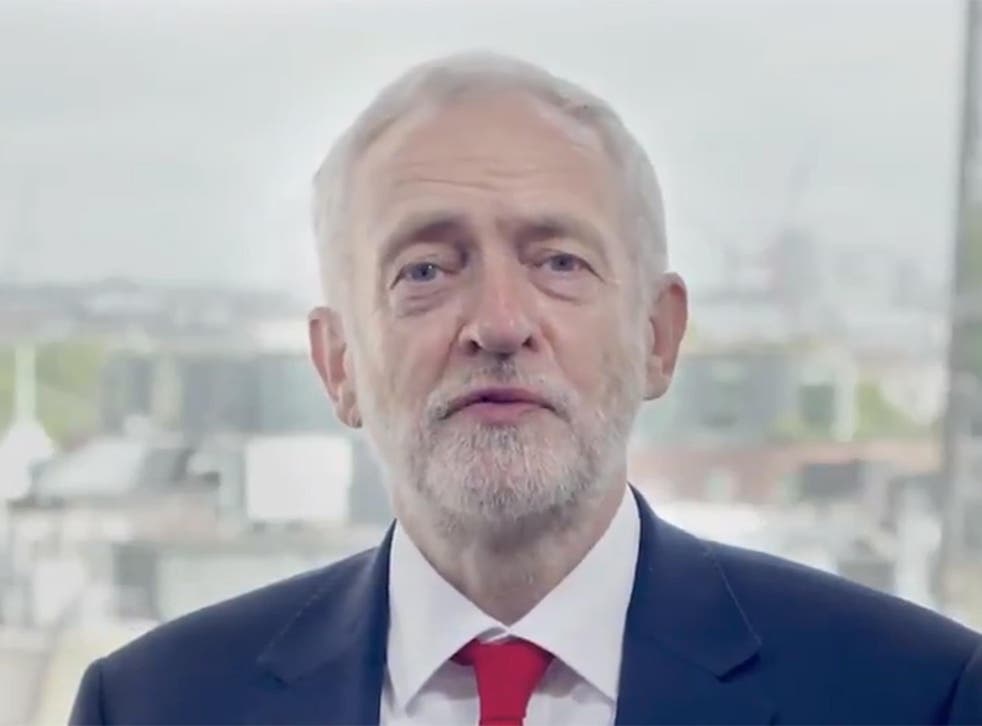 Jeremy Corbyn has accused Theresa May of taking voters for granted and assuming billionaire backing was enough to secure a majority.
The Labour leader has taken to Twitter to argue the Prime Minister has no mandate as Ms May confirmed she will form a minority government with the backing of the Democratic Unionist Party.
The Conservatives fell eight seats short of a majority, in an election in which many predicted would herald a landslide victory for the party.
Mr Corbyn released a scathing attack on Ms May and said she now has "no authority".
"Theresa May called this general election in her party's interest, not in the interest of our country," Mr Corbyn said in the video.
"She thought that with the backing of billionaires and the corporate elite, she could take your vote for granted. But she underestimated the Labour Party and more importantly she underestimated you.
"Now, the Prime Minister has no authority and the Conservatives have no mandate," he added.
Labour performed better than it had done in 2015 under Ed Miliband, securing 29 more seats. In his victory speech at the Islington North count, Mr Corbyn said the UK could be a "different and fundamentally better place".
General Election 2017: Big beasts who lost their seats

Show all 7
"What's happened is people have said they have had quite enough of austerity politics, they have had quite enough of cuts in public expenditure, underfunding our health service, underfunding our schools and our education service and not giving our young people the chance they deserve in our society," he added
Join our new commenting forum
Join thought-provoking conversations, follow other Independent readers and see their replies