Jeremy Corbyn bows to pressure and accepts need for 'reasonably managed migration'
The Labour leader will acknowledge restrictions on immigration 'will be part of the negotiations' for Brexit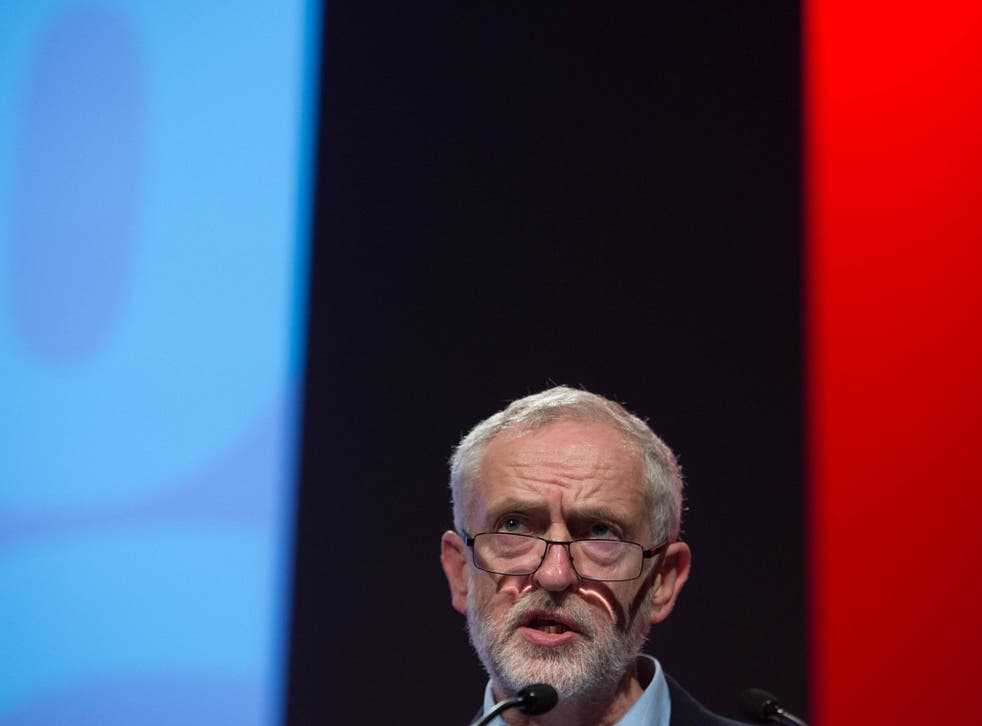 Jeremy Corbyn has abandoned his outright support for the continued free movement of EU citizens, saying he now wants "reasonably managed migration".
In a landmark speech, the Labour leader will bow to growing voices in his party by accepting that post-Brexit restrictions on immigration "will be part of the negotiations".
The rethink will come just weeks after Mr Corbyn stood up for free movement – to the despair of Labour MPs who believe the stance guaranteed doom at the next election.
He claimed any work visa scheme would be "fraught with difficulties" and would penalise British people hoping to cross the Channel to work.
But, in a speech setting out Labour's approach to Brexit, Mr Corbyn will change course, saying: "Labour is not wedded to freedom of movement for EU citizens as a point of principle.
"But nor can we afford to lose full access to the European markets on which so many British businesses and jobs depend. Changes to the way migration rules operate from the EU will be part of the negotiations.
"Labour supports fair rules and reasonably managed migration as part of the post-Brexit relationship with the EU."
Speaking in Peterborough – where 61 per cent of people voted Leave in the referendum – Mr Corbyn will vow not to copy the Tories by making "false promises on immigration targets".
Theresa May avoids directly answering four questions in a row on Brexit
But he is not expected to set out what "reasonably managed migration" means in practical terms after his deputy, Tom Watson, said it was too early for Labour to have a detailed immigration policy.
Sir Keir Starmer, Labour's Brexit spokesman, has backed the restriction of only allowing people to cross borders if they have a job – not to look for work.
Two key Labour MPs, Emma Reynolds and Stephen Kinnock, have gone further – advocating a two-tier system admitting highly skilled people for specific jobs, but with sector-based quotas for the lower-skilled.
Controversially for many Labour MPs and supporters, Mr Corbyn will also insist "Britain can be better off after Brexit".
He will argue it can allow a Labour Government to shift the country to the Left, by claiming back powers to run the economy differently.
He will say: "We will also press to repatriate powers from Brussels for the British government to develop a genuine industrial strategy essential for the economy of the future.
"Tory Governments have hidden behind EU state aid rules because they don't want to intervene. But EU rules can also be a block on the action that's needed to support our economy, decent jobs and living standards.
"Labour will use state aid powers in a drive to build a new economy, based on new technology and the green industries of the future."
And he will add: "A Labour Brexit would take back control over our jobs market which has been seriously damaged by years of reckless deregulation."
"Labour will ensure all workers have equal rights at work from day one – and require collective bargaining agreements in key sectors, so that workers cannot be undercut."
The speech has been billed as an attempt to "relaunch" Mr Corbyn after disastrous poll ratings, focusing on his anti-elitist credentials.
Join our new commenting forum
Join thought-provoking conversations, follow other Independent readers and see their replies