Ken Livingstone urges Jeremy Corbyn to allow party members to deselect dissenting MPs
Exclusive: 'All they've done is stab him in the back and now they are stabbing him in the front'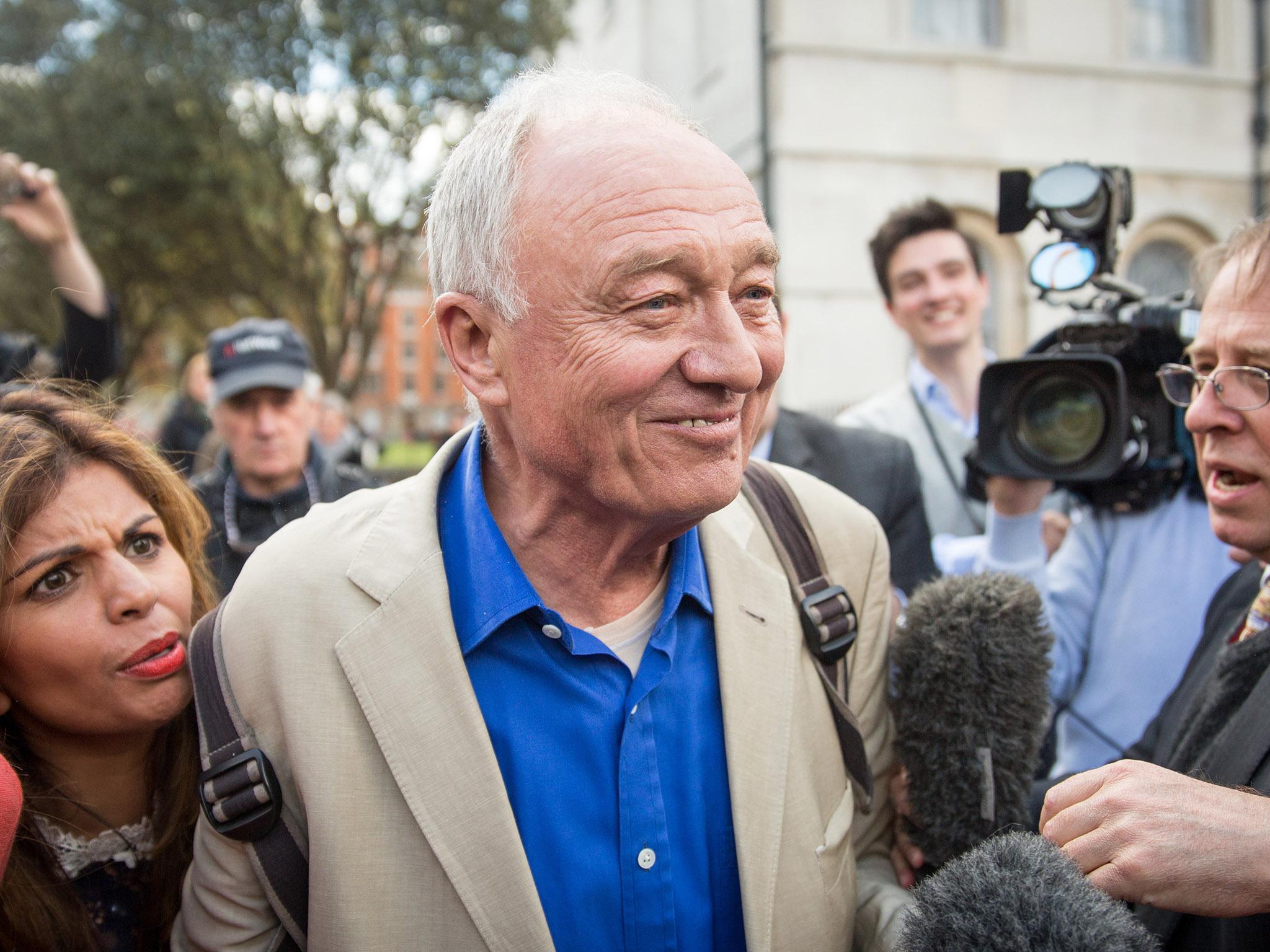 Ken Livingstone has urged Jeremy Corbyn to allow party members and activists to deselect dissenting MPs in the wake of a bruising no-confidence vote that has destabilised the party's leadership.
The former London mayor, who is one of Mr Corbyn's closest friends in politics, made the claim after the embattled Labour leader shrugged off a blistering defeat in a vote of no confidence.
Labour MPs voted by a margin of 172 to 40 to pass the motion, making a leadership challenge highly likely. It is unclear, however, whether Mr Corbyn will automatically receive a place on the ballot.
"All they've done is stab him in the back and now they are stabbing him in the front," Mr Livingstone told The Independent as he accused the "ghastly Blairities" in the parliamentary Labour party of betraying their leader.
Mr Livingstone, who is currently suspended from the party pending an internal investigation into anti-semitism claims, added that Mr Corbyn "should bring back automatic reselection".
"Up until Blair got in local parties could choose their candidate before each general election, so that kept MPs focused on keeping their party membership behind them. Party members must have the right to get rid of their MP," continued Mr Livingstone.
Dennis Skinner appears to flick the V at former Labour front benchers
"It shouldn't be jobs for life if you've got a safe Labour seat, so I think there will be huge pressure from activists to replace some of these MPs that have been stabbing Jeremy in the back. It's too late if there's going to be a snap election but there will be time to do it if the election is going to be 2020.
"Jeremy went out of his way to say we're not going to do automatic reselection because that will alienate a lot of the MPs but I think he's most probably going to think, given their betrayal, it's a good way to go."
Asked whether he thought Mr Corbyn should introduce such a policy, he replied: "Oh yeah, definitely."
"You've had smear after smear against Jeremy… the anti-semitism stuff certainly damaged us with the local elections but not enough to trigger a leadership challenge then. So then they started saying if we don't win the referendum it'll be Jeremy's fault. It's not bloody Jeremy's fault at all, it's the Tory press that blamed immigrants for everything that's wrong, basically."
Responding to speculation in Westminster that Angela Eagle, the former shadow Business Secretary, will run against Mr Corbyn in a potential leadership challenge, the veteran left-wing politician said: "Well, they've been clever about that because she is genuinely Labour. Not like some of the old Blairites – trade union background and so on."
Labour antisemitism row: What Livingstone said
Show all 14
"The only chance they've got is running someone who is genuinely Labour. But even then I think the majority of the membership will re-elect Jeremy," he added, claiming that a contest between Ms Eagle and Mr Corbyn will be closer than if it was between the Labour leader and "some ghastly old Blairite".
"I don't think there is anyone likely to do better than Angela. If they were to run Dan Jarvis we'd just go on about how he takes money from the hedge funds. The idea that a hedge fund manager has an interest in electing a genuine Labour government is inconceivable, isn't it?"
Asked about Mr Corbyn's performance in the EU referendum, Mr Livingstone responded: "What do you want him [Jeremy] to do, sing and dance or something? He made speeches in which he was absolutely telling the truth – it will be worse if we leave but it will need substantial reform. If he'd been running around saying this is the greatest thing on Earth no one would have paid any attention.
"Jeremy tells the truth, he's not looking for some sort of celebrity crap about what he does."
Join our commenting forum
Join thought-provoking conversations, follow other Independent readers and see their replies