Jeremy Corbyn denies Labour MP's phone threat claim and insists 'I don't do bullying'
'Jeremy did not make any threat to call Conor's dad, nor did he call Conor's dad'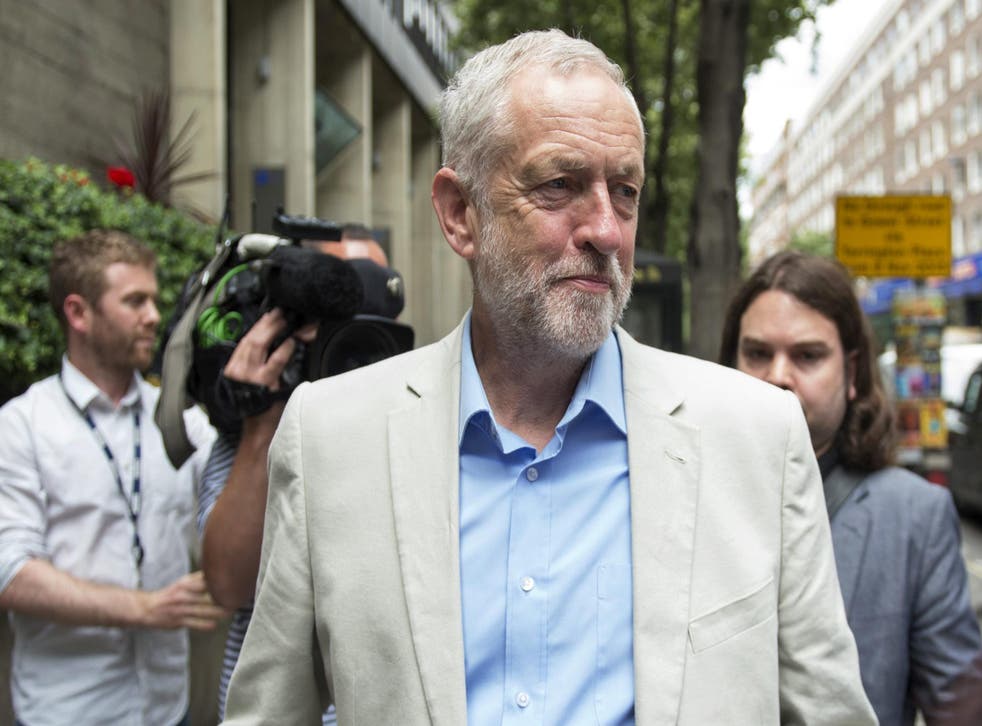 Jeremy Corbyn has appealed to Labour MPs to talk politics instead of accusing him of being a bully and a hypocrite.
He has denied an extraordinary allegation that he planned to contact the father of a Labour MP who had criticised him to put pressure on the son to shut up. He has also denied threatening MPs who have opposed him with mass sackings before the next general election.
Mr Corbyn said he stood for a "kinder, gentler politics" when he was elected as Labour leader, but his first ten months in office have brought turmoil to the party, which is now facing what could be a very rancorous leadership contest between Mr Corbyn and the former Work and Pensions Secretary Owen Smith.
Conor McGinn was one of the new MPs elected in 2015, rapidly promoted by Mr Corbyn to a place in the Labour whips' office. He gave an interview in May to The House Magazine – widely read by MPs – in which he remarked that Islington, in London, where Jeremy Corbyn has been an MP for 33 years, "is not like the rest of the country" and that "the challenge for Jeremy…is how he relates to the rest of the country."
Mr McGinn has revealed that while he was on an MPs' visit to Washington, he received a message warning him that the furious Labour leader had considered sacking him, but had decided that he wanted a retraction and apology. Mr McGinn refused to apologise, but asked twice for a face to face meeting with the leader, but received no reply.
The 6 most important issues Theresa May needs to address

Show all 6
In a statement to the Politics Home website, Mr McGinn added: "I was then informed by colleagues in the Whips Office of something that I have not made public until now, frankly because I find it shocking and embarrassing, and almost unbelievable.
"It transpired that Jeremy, in deliberations about how to respond to my interview, had said that he intended to ring my father to discuss it with him and ask him to speak to me about it. The Leader of the Labour Party was proposing to address an issue with one of his own MPs by ringing his Dad.
"Jeremy does not know my father so I can only presume that because of the much-publicised fact that my father was a Sinn Féin councillor, Jeremy felt that they would share a political affinity and was proposing to use that to ask my father to apply pressure on me. Thankfully, others dissuaded Jeremy from taking this course of action. The call was not made, and it would not have been well received."
A spokesman for Mr Corbyn denied the story. He said: "This is untrue. Jeremy did not make any threat to call Conor's dad, nor did he call Conor's dad."
Pat McGinn was a Sinn Féin councillor for 13 years in a district straddling county Down and county Armagh, on the border with the republic of Ireland. Conor McGinn once described his father, in an interview with Huffington Post, as "much more left wing than I am". Jeremy Corbyn retained links with the leaders Sinn Féin for many years when they were shunned by other Westminster politicians because of the party's historic link with the IRA.
Mr McGinn said he felt driven to speak out after watching Jeremy Corbyn give an interview on BBC's Newsnight programme. He said: "I could no longer tolerate the hypocrisy of him talking about a kinder, gentler politics when I knew for a fact that he had proposed using my family against me in an attempt to bully me into submission because he didn't like something I said."
Mr Corbyn told Sky News that he was "very surprised and very disappointed" that Labour MPs should accuse him of bullying.
He said: "I don't do any abuse, I don't do any bullying and I don't allow it to be done.
"I wish some of my colleagues would concentrate on political issues. I regret the language that has been used by all of them.
"Politics has to be about bringing people in. We've done that spectacularly. We are now the largest we've ever had. That's good, that means more and more people being involved in politics, that's good, it is not a threat."
The latest row blew up at a time when Angela Eagle had decided to stop holding walk-in surgeries in her Wallasey constituency after seeking advice from the police. She attracted hostility locally when she threatened to challenge Mr Corbyn for the leadership, before agreeing to stand aside and support Owen Smith.
Launching his leadership campaign this week, Mr Corbyn said that Labour MPs would need to be reselected by constituency parties before they could stand again as Labour candidates in the 2020 election. But his office denied that this indicated an intention to change the rules to remove those suspected of disloyalty.
A spokesman said: "Jeremy was referring to the fact that every sitting MP goes through a selection process. It is up to members whether they trigger a contest. With the oncoming boundary changes, which will reduce the number of constituencies, some of those selections will inevitably be contested as there will be more than one sitting MP."
Register for free to continue reading
Registration is a free and easy way to support our truly independent journalism
By registering, you will also enjoy limited access to Premium articles, exclusive newsletters, commenting, and virtual events with our leading journalists
Already have an account? sign in
Register for free to continue reading
Registration is a free and easy way to support our truly independent journalism
By registering, you will also enjoy limited access to Premium articles, exclusive newsletters, commenting, and virtual events with our leading journalists
Already have an account? sign in
Join our new commenting forum
Join thought-provoking conversations, follow other Independent readers and see their replies