Jeremy Corbyn tightens grip on Labour after allies elected to key positions
Labour leader's supporters now control which motions will be discussed at the party's annual conference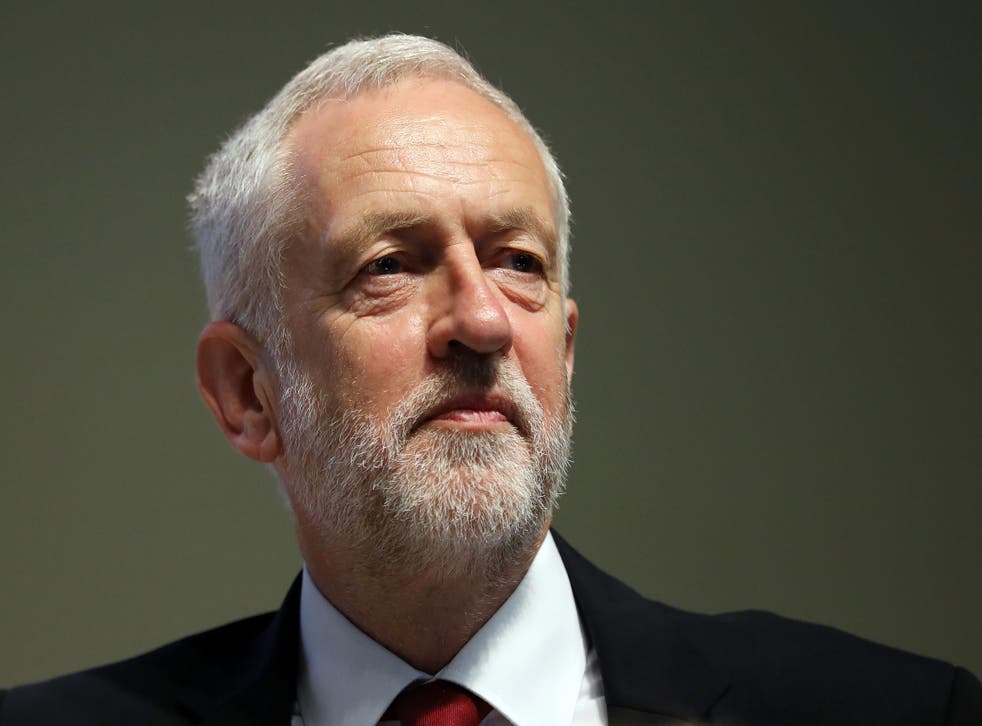 Jeremy Corbyn has tightened his grip on the Labour Party after two of his allies were elected to a key committee that controls what is discussed at the party's annual conference, paving the way for his supporters to make a raft of rule changes.
Seema Chandwani, a party activist in Tottenham, and Billy Hayes, the former head of the CWU postal workers union, will join the Conference Arrangements Committee (CAC), replacing their "moderate" rivals, current Shadow Justice Minister Gloria De Piero and Labour peer Michael Cashman, after receiving double the number of votes from party members.
Both Ms Chandwani and Mr Hayes were supported by Momentum, the grassroots campaigning organisation set up by Mr Corbyn's allies.
The result means the balance of the CAC has shifted decisively in Mr Corbyn's favour, having previously been controlled by moderates. The seven-person body consisted, until now, of four centre-left figures and three Corbyn supporters, but five of the seven are now from the left of the party.
The committee is responsible for deciding which motions will be debated by Labour's annual conference, where policy is decided. That it is now controlled by the left significantly improves Mr Corbyn and his allies' chances of forcing through a raft of constitutional changes to strengthen their grip on the party.
Top of the list of priorities is a plan to reduce the number of MP nominations needed to stand for the party leadership – a move that would make it easier for a left-wing candidate to get on the ballot in future contests.
Plans to make it easier for party members to deselect sitting MPs have been widely discussed and could now be put to a vote of conference delegates. Members may also be given more direct control of party policy in a bid to help strengthen Mr Corbyn's hand on controversial issues such as the renewal of the Trident nuclear deterrent.
Ms Chandwani and Mr Hayes will not take up their positions until after this year's conference in Brighton, meaning the impact of the shift is not likely to be felt until next year's gathering.
Should I vote Labour? Corbyn's biggest policies explained

Show all 9
Labour insiders said the result was a sign of the Labour left tightening control of the party and the unwavering support of party members for Mr Corbyn.
Some moderates said Mr Corbyn's increasing hold on power meant he could no longer claim to be an anti-establishment outsider in his own party.
Richard Angell, director of centre-left Labour pressure group Progress, told The Independent: "This consolidates the Corbynistas as Labour's new establishment and removes any alibi to the poor performance."
Under Mr Corbyn, the size of Labour's membership has more than doubled to around 500,000.
Lord Cashman told The Independent he was not surprised to have lost his place on the committee, given the make-up of the current membership.
He said: "I knew there was an outside chance, at the very best, of me getting re-elected because since I last stood [in 2015], the make-up of party has dramatically changed and I have been a vocal critic of Jeremy Corbyn.
"I have also not hesitated to defend our 13 years in government and the radical and beneficial changes that Tony Blair made. That creates a mix that is unacceptable to the current Labour membership."
Tony Blair admits Jeremy Corbyn could become Prime Minister
Lord Cashman said his and Ms De Piero's defeat proved that Mr Corbyn's allies have "forcefully consolidated" their hold on the party.
He said: "The majority [on the committee] has categorically shifted in their favour.
"This could have long-term and profound consequences for how and from where the party chooses its leader.
"The committee wields an amazing amount of trust and power on behalf of the membership.
"This result shows that the leftward shift has been consolidated quite forcefully and therefore any choices for candidates for a future leadership contest would have to come very much from the same wing as Corbyn and McDonnell."
The other five members of the opaque committee are representatives of Labour's biggest affiliated unions: two from Unite and one from Unison, Usdaw and the GMB.
Usdaw and the GMB are seen as less supportive of Mr Corbyn, while Unison and, in particular, Unite remain behind the Labour leader.
Join our new commenting forum
Join thought-provoking conversations, follow other Independent readers and see their replies