Jeremy Corbyn: Labour leader close to defeating 'tampon tax' as Tory rebels lend support
Exclusive: If Labour wins tomorrow's vote, Chancellor must negotiate VAT exemption with the EU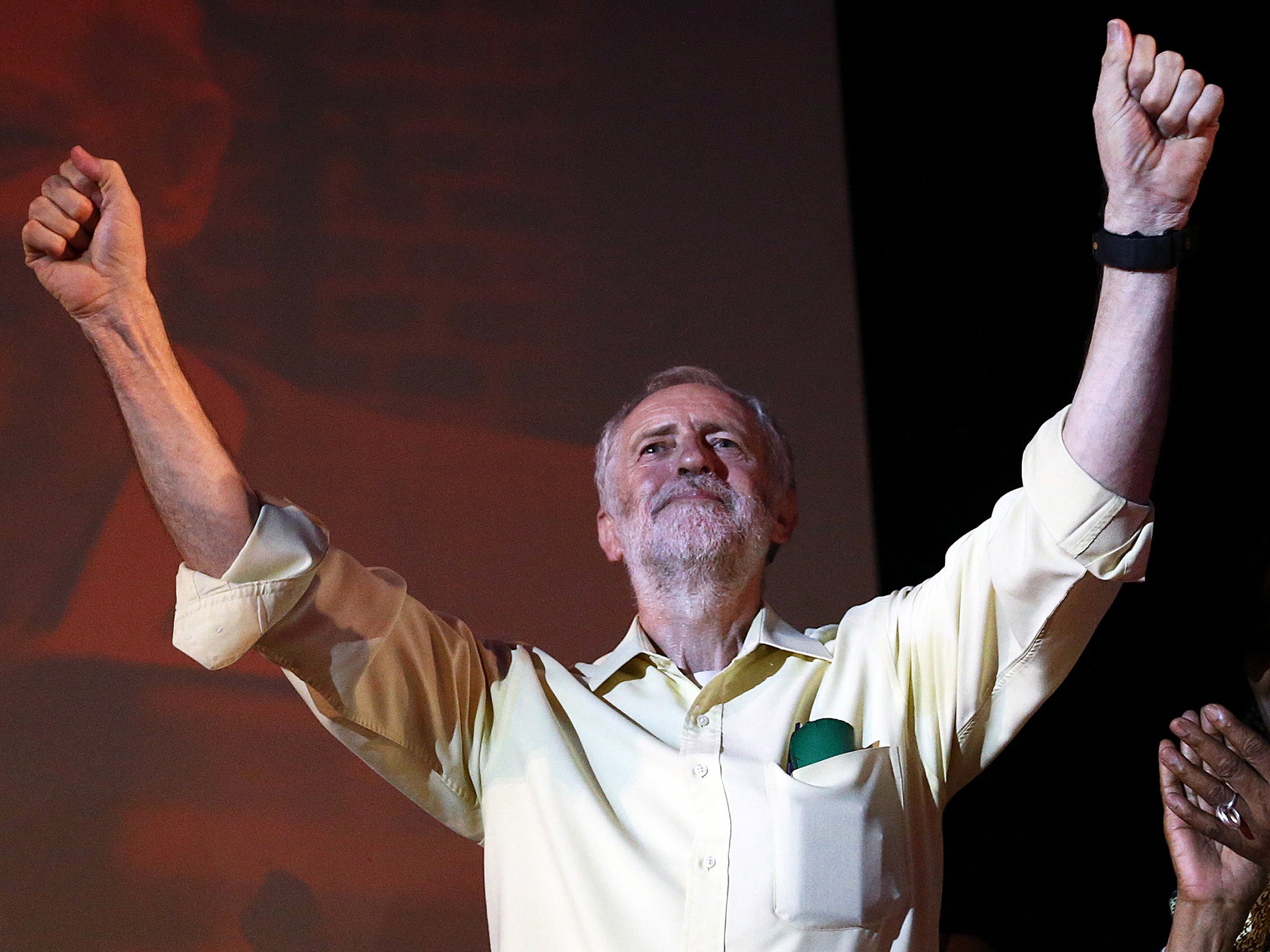 Jeremy Corbyn is close to scoring his first victory in the House of Commons as Labour leader, bolstered by a Conservative rebellion that could put an end to the so called "tampon tax".
Seven Eurosceptic MPs, including former Welsh secretary John Redwood and Wycombe MP Steve Baker, who leads the anti-EU group Conservatives for Britain, are understood to have signed up to an amendment to the Finance Bill tabled by Labour MP Paula Sherriff. If passed, it would force George Osborne to negotiate with the European Union a VAT exemption on women's sanitary products – the Chancellor's strategy for these talks would have to be laid before both Houses of Parliament within three months of the passing of the Act.
The Conservatives have a narrow working majority of 17, meaning only nine MPs would have to vote with the opposition benches to pass the amendment, which has been heavily whipped by the Labour front bench. Mr Baker said he expects "more than the magic number" of Conservatives will rebel, meaning the issue would become part of the Government's renegotiations over Britain's membership of the EU ahead of the In/Out referendum that is due by 2017. Eurosceptics also believe the EU's insistence that VAT be paid on feminine hygiene products is embarrassing for the bloc and that forcing negotiations on the issue will highlight a problem of Britain's membership.
Mr Baker said: "I have asked all of the members of Conservatives for Britain to support this amendment, by which I mean put their names to it and then make a decision on how to vote on it on 26 October. I would expect that if it does go to division we would get more than the magic number."
The Liberal Democrats' eight MPs will vote with Labour on the amendment, even though a party source admitted they "realise" what Conservative Eurosceptics "are trying to do" by rebelling. "We're voting for this amendment because it is the right thing to do."
Even though Labour has been divided since Mr Corbyn decisively won the leadership last month, with moderate MPs arguing that the veteran left-winger cannot win the 2020 general election, the amendment has won support across the party.
Mr Corbyn's ally, Shadow Chancellor John McDonnell, has signed the amendment, as have Blairites such as Wes Streeting and John Woodcock. A Labour source said the party also expects support from the right-leaning but Eurosceptic Democratic Unionist Party, even though it often votes with the Tory front bench.
The other five Tory MPs who have signed the amendment are Craig MacKinlay, Anne-Marie Trevelyan, Karl McCartney, Anne Main, and Andrew Rosindell, who famously draped his dog in the Union flag upon entering Parliament in 2001. The Labour source said the party had "prepared an ambush" because these Conservative rebels were signed-up on 23 October, meaning their names are not published until shortly before the vote on 26 October – insufficient time for government whips to try to persuade them to change the way they vote.
Although there is no guarantee that Speaker John Bercow will select the amendment for a vote, Labour is very confident he will do so given that it has the support of the Labour frontbench and a number of Conservatives. To not do so would be considered unusual.
Women's rights campaigners have for years tried to force the Government to put an end to the controversial tax. A Change.org petition, "Stop Taxing Periods", has 250,000 supporters. Campaigners complain that feminine hygiene products attract any VAT, even though the rate is 5 per cent, the lowest allowed under EU law; all the exemptions existed before the UK joined the bloc in 1973.
Ms Sherriff said: "I've tabled this amendment because it is time to end the tampon tax once and for all. It's absurd that they are taxed as luxuries, not essentials, and not treated as a public service or medical provision by the EU.
"A quarter of a million people from across the country have signed up to call for change, and it's about time they were heard in Westminster and Brussels. It can hardly be a fair tax system that lets you dine on crocodile steak on your private jet without paying a penny when we can't survive a period without the Treasury taxing us for it. It's not like women have a choice.
"The Government have said they're 'sympathetic', but we aren't asking for sympathy, we're asking for action. Ministers said this would require EU reform and that would be difficult. But the Prime Minister has only just promised us he can get EU reform, and this can hardly be more difficult to achieve than the rest of his demands."
The amendment also states that a minister must update Parliament on the progress of negotiations over the tampon tax by April next year.
Join our commenting forum
Join thought-provoking conversations, follow other Independent readers and see their replies