Labour gets 100,000 new members as leadership crisis deepens
New members thought to be preparing to vote to keep Jeremy Corbyn as Labour Party leader, in defiance of the party's MPs
Adam Lusher
Wednesday 06 July 2016 16:54 Comments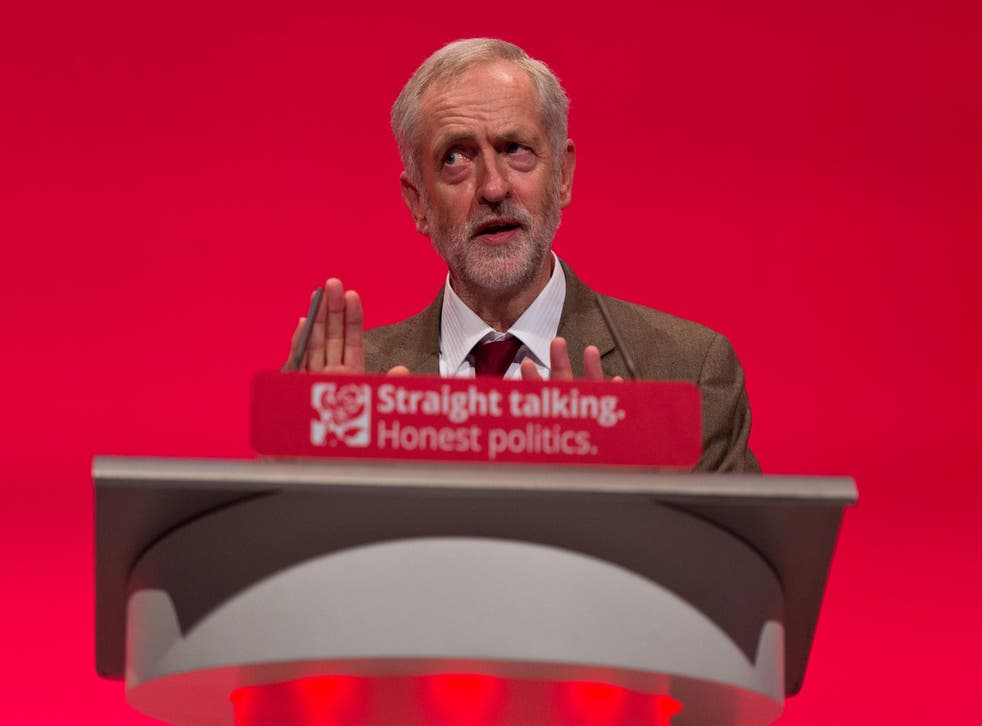 The Labour Party has gained 100,000 new members since the EU referendum, suggesting attempts by grassroots supporters to keep Jeremy Corbyn as leader against the wishes of the vast majority of his MPs.
It is suspected that many of the 100,000 new members have joined Labour since 23 June with the express intention of defying Labour MPs and voting for Mr Corbyn in any leadership election.
The surge in membership comes amid what some are calling an attempted coup against Mr Corbyn by the party's MPs. There have been mass resignations from Mr Corbyn's Shadow Cabinet, with exiting members calling on him to resign, and a no-confidence vote in which MPs in the Parliamentary Labour Party opposed their leader by an overwhelming margin of 172-40.
The veteran left-winger, however, has refused to step down and may be able to cling to power against the wishes of his MPs thanks to the votes of the rank-and-file membership.
If this happened, his success and the 100,000 membership surge would mirror the events of September's leadership election, during which more than 100,000 people paid £3 to register as affiliate Labour supporters so they could vote.
Angela Eagle says she'll stand for Labour leader if Jeremy Corbyn doesn't step down
Mr Corbyn won a landslide victory with 59.5 per cent of the membership vote, compared to the 19 per cent of his closest rival Andy Burnham.
This was despite Mr Corbyn receiving little support from Labour MPs. He struggled to get the 35 nominations needed to stand in the first place and only succeeded because some Labour MPs "lent" him their support to "broaden the debate". One MP who did this, ex-Foreign Secretary Margaret Beckett, later admitted she had been "a moron".
HuffPost UK has reported that Labour membership has now hit about 500,000 – easily surpassing the previous peak of 405,000 which occurred during Tony Blair's leadership of the party.
Labour antisemitism row: What Livingstone said

Show all 14
This time, however, the surge in membership appears to be a symptom of a crisis within the Labour Party in which the leader is split from his MPs but supported by grassroots members.
The former shadow Business Secretary Angela Eagle is seen as the candidate most likely to challenge Mr Corbyn in a leadership election. She is trusted by her fellow Labour MPs but it is far less certain that she would be able to persuade ordinary party members to vote for her and against Mr Corbyn.
And if Mr Corbyn is re-elected as Labour leader, the hostility of the vast majority of his MPs might well make a split in the party unavoidable.
Such is the anxiety about this eventuality that, as revealed by The Independent, senior Labour officials have even started trying to work out who owns the party's name, logo, London headquarters and regional offices.
Labour's deputy leader Tom Watson has been holding face-to-face talks with Len McCluskey, leader of Britain's biggest trade union Unite, to find a compromise that would resolve the crisis, but the chances of an agreement seem remote.
The unions are thought to be insisting that Mr Corbyn remains leader while Mr Watson has told them the parliamentary party's red line is that Mr Corbyn must go.
Register for free to continue reading
Registration is a free and easy way to support our truly independent journalism
By registering, you will also enjoy limited access to Premium articles, exclusive newsletters, commenting, and virtual events with our leading journalists
Already have an account? sign in
Register for free to continue reading
Registration is a free and easy way to support our truly independent journalism
By registering, you will also enjoy limited access to Premium articles, exclusive newsletters, commenting, and virtual events with our leading journalists
Already have an account? sign in
Join our new commenting forum
Join thought-provoking conversations, follow other Independent readers and see their replies