Thousands of Corbyn supporters join Unite as union offers cut-price vote in Labour leadership election
Unite's 1,000 delegates gave Mr Corbyn a standing ovation at its annual policy conference on Wednesday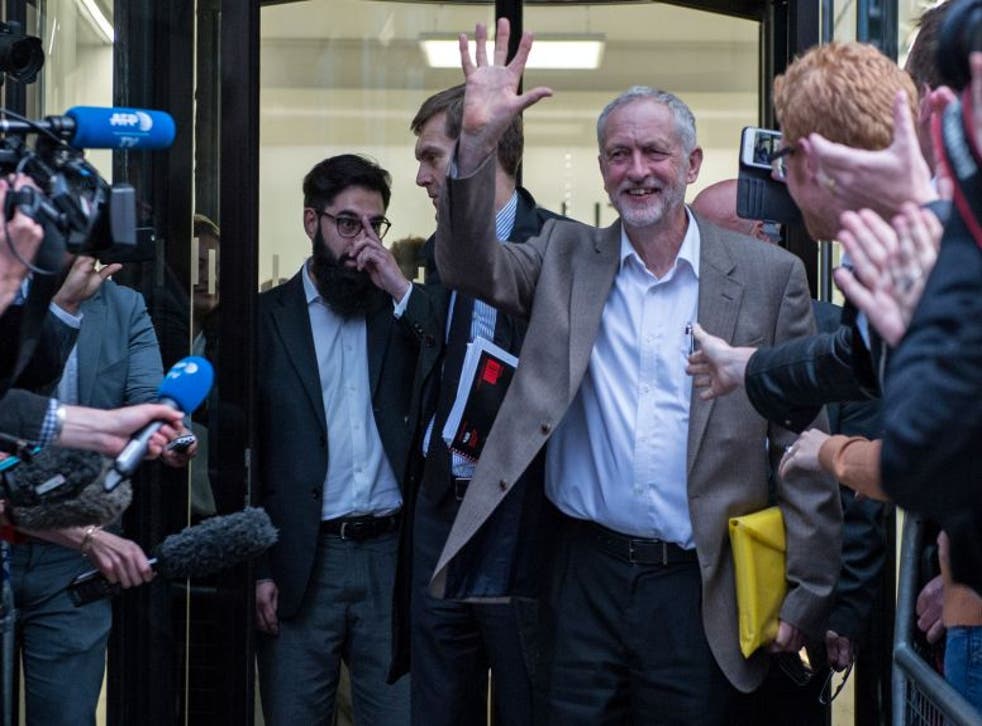 More than 3,000 people have flocked to join Britain's biggest union, Unite, in a single day after they offered punters a cut price vote in the forthcoming Labour leadership contest.
The rush to join is a sign of the passions roused by the long running row over Jeremy Corbyn's leadership.
It is also a reaction against tough new rules introduced by Labour's executive to deter who do not support the Labour Party from casting a vote.
Under revised rules, supporters who want to register to get a vote in this year's leadership contest will have to pay £25 – compared with £3 in 2015. Party members will get an automatic right to vote only if they have been members for at least six months, eliminating the 130,000 who have joined since the referendum, believing they would get a vote.
Unite, whose 1,000 delegates gave Mr Corbyn a standing ovation at its annual policy conference on Wednesday, is encouraging the leader's supporters to join up.
For the unemployed, joining 'Unite Community' costs only 50p a week. For those in work, union membership costs £14 a month. The union says those who sign up in full by 8 August will be entitled to vote in the leadership election, provided they are Labour supporters.
Two rivals are poised to challenge Mr Corbyn in a leadership election. Angela Eagle, the former shadow business secretary, has already launched her campaign. Owen Smith, the former shadow work and pensions secretary, is expected to put his name forward before the end of the week. Both contenders, and Jeremy Corbyn, have been invited to take part in a hustings in front of their fellow Labour MPs at lunchtime on Monday.
But there is growing pressure from fellow MPs for one of the two challengers to drop out, to give the other the maximum chance of defeating Mr Corbyn.
Angela Eagle's supporters say that she is the stronger candidate, having served as the youngest minister in the Labour government, and was the first to take the risk of standing against Mr Corbyn.
Mr Smith's backers say that he has the decisive advantage that he did not vote in favour of the Iraq war, because he was not an MP when the decision to go to war was made in 2003. "The first question she'll get at every meeting will be 'how did you vote on Iraq?' and she will never get off that. The further we get away from the Iraq war the more visceral the feelings about it, oddly," one said.
The Unite union and its general secretary Len McCluskey has been one of Jeremy Corbyn's biggest backers, staying loyal to him as he faced a vote of no confidence backed by three quarters of Labour MPs, more than 60 of whom resigned from the front bench complaining that Mr Corbyn was not a competent leader.
When Labour's national executive committee met to decide the rules for the contest, Unite was so keen to maximise support for the embattled leader that Martin Mayer, one of Unite's delegates on the executive, was whisked back from holiday in France. Mr Mayer said in an email afterwards: "Thanks a lot to Unite for doing fanatic (sic) work to get me back from holiday in France, making all the travel arrangements for me in record time. What a great union!"
The most ridiculous claims made about Jeremy Corbyn

Show all 11
But another member of the executive, who is not a Corbyn supporter, has complained about bullying and intimidation in the run up to the meeting, and has accused Jeremy Corbyn of failing to protect colleagues from such abuse.
Johanna Baxter, one of six members of the executive representing local constituency parties, complained that Jeremy Corbyn had tried to prevent members from holding a secret ballot on the rules changes.
She was close to tears as she told BBC Radio 4: "When it came to the vote to protect colleagues taking an extremely difficult decision that would determine the future of our party he voted against the single thing that he could have done to protect colleagues."
Register for free to continue reading
Registration is a free and easy way to support our truly independent journalism
By registering, you will also enjoy limited access to Premium articles, exclusive newsletters, commenting, and virtual events with our leading journalists
Already have an account? sign in
Register for free to continue reading
Registration is a free and easy way to support our truly independent journalism
By registering, you will also enjoy limited access to Premium articles, exclusive newsletters, commenting, and virtual events with our leading journalists
Already have an account? sign in
Join our new commenting forum
Join thought-provoking conversations, follow other Independent readers and see their replies