Jeremy Corbyn 'forced to clarify' Labour Party's position on Brexit'
Labour leader says party could block Article 50, then deputy says it will not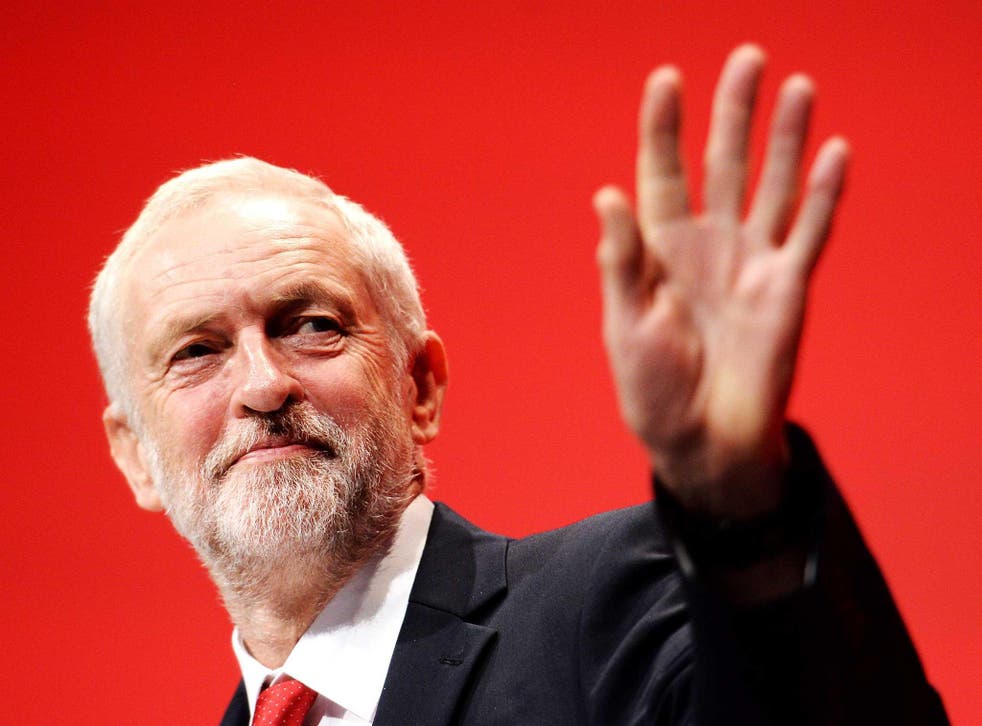 Confusion surrounds the Labour position on Brexit after seemingly contradictory positions emerged from the most senior members of the party.
On Sunday, deputy leader Tom Watson made clear the party would not block the result of the referendum vote, after Jeremy Corbyn appeared to suggest he could oppose the Prime Minister's attempts to trigger Article 50.
The Labour leader told the Sunday Mirror he would be demanding Theresa May seeks to keep Britain in the EU's single market and may vote against triggering Article 50 if she does not.
However, Mr Watson told BBC Radio 5 Live: "We're not going to hold this up. The British people have spoken and Article 50 will be triggered when it comes to Westminster."
"I think it's important the country needs to hear this because most people think that that court judgment meant that the referendum result has fallen. It hasn't, it will go through."
"We want Theresa May to be accountable to Parliament, but the people have spoken and we will respect their decision."
Mr Watson, who is also the shadow Culture, Media and Sport secretary, added: "We want to protect workers' rights, we want to protect companies' right to trade in the single market, tariff-free, we want to support jobs, we want to make sure people don't lose out, but we're certainly not going to hold up Article 50 if we don't get the deal."
Corbyn insists parliament should not vote on Article 50
"We think the referendum was very clear and Article 50 will be triggered when it's brought to Parliament. We've got a lot to say, but ultimately when the vote comes Labour will support Theresa May to trigger Article 50."
"We are very, very clear we will trigger Article 50 when it comes to Parliament, so there is no need for people to be in any doubt about that."
Brexit Concerns

Show all 26
Sources close to Mr Corbyn have also attempted to clarify the position, saying: "We won't be seeking to block Article 50, only amend or influence the Government's negotiating terms if they do not meet our red lines. Our support for invoking article 50 is unconditional, but we would seek to amend or influence the Government's negotiating terms."
In his interview with the Sunday Mirror, Mr Corbyn had said Labour could vote against triggering article 50 if the Prime Minister does not agree to Labour's "Brexit bottom lines". He said: "The court has thrown a big spanner in the works by saying Parliament must be consulted. We accept the result of the referendum. We are not challenging the referendum. We are not calling for a second referendum. We're calling for market access for British industry to Europe."
It comes after the High Court ruled that MPs must be given a say on Brexit, thereby blocking the Prime Minister's plans to trigger Article 50 without a parliamentary debate.
Suggestions Theresa May might lack the majority needed to win such a vote fuelled speculation she may be forced to call an early general election to seek a mandate for her plans.
If Labour does not oppose her, though, she would likely be guaranteed the numbers needed to win a parliamentary vote and therefore begin the process of withdrawing Britain from the European Union.
Register for free to continue reading
Registration is a free and easy way to support our truly independent journalism
By registering, you will also enjoy limited access to Premium articles, exclusive newsletters, commenting, and virtual events with our leading journalists
Already have an account? sign in
Register for free to continue reading
Registration is a free and easy way to support our truly independent journalism
By registering, you will also enjoy limited access to Premium articles, exclusive newsletters, commenting, and virtual events with our leading journalists
Already have an account? sign in
Join our new commenting forum
Join thought-provoking conversations, follow other Independent readers and see their replies