Jeremy Corbyn supporters on Labour's ruling body to use new majority to take control of influential disciplinary panel, insiders say
Exclusive: Long-standing Disputes Panel chairwoman expected to be replaced in 'unprecedented' move opponents call 'declaration of all out war'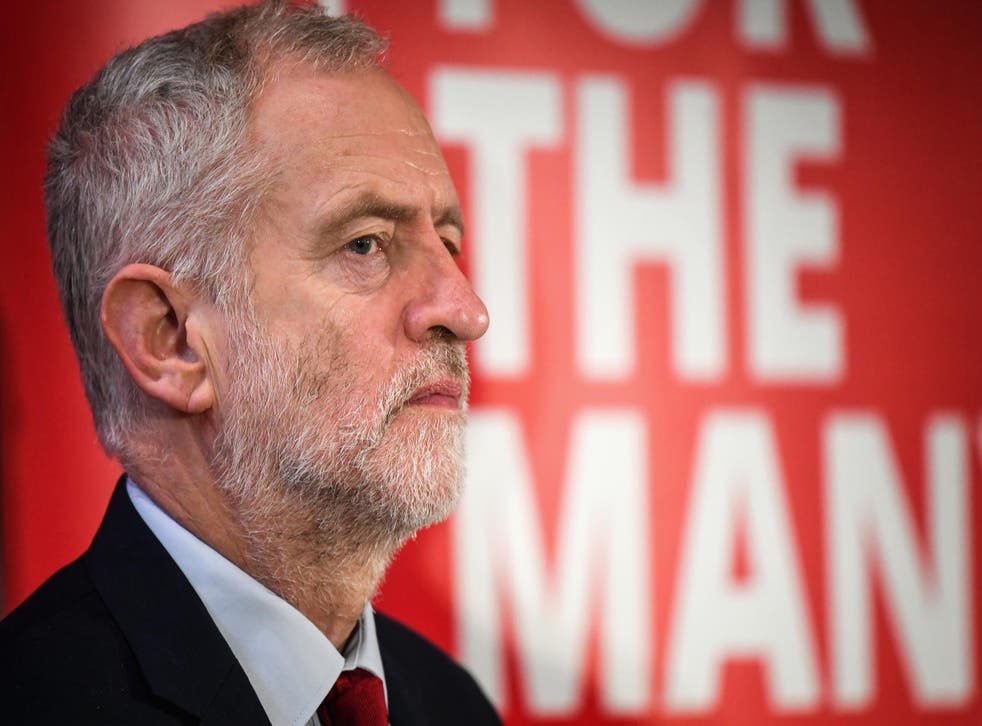 Jeremy Corbyn backers could use their new majority on Labour's ruling executive to take control of another key committee on Tuesday, The Independent understands.
Party insiders said Momentum-backed members of Labour's National Executive Committee (NEC) are likely to try to replace the long-standing chair of the influential Disputes Panel with a left-winger as they attempt to gain control of the committee, which plays a key role in ruling on membership suspensions and disciplinary issues.
The current chair, Ann Black, has been in the role for a number of years but NEC insiders from both the left and right of the party said they expect her to be replaced.
The Disputes Panel is generally seen as non-political and a move to replace Ms Black would be highly unusual.
One NEC source told The Independent: "It's unprecedented for the left to put up a candidate against an experienced chair of the Disputes Panel, which is supposed to be a neutral body. They're politicising it in a way that will take us backwards in terms of party unity and people having faith in the NEC to rule fairly on cases."
Although she comes from the left of the party, Ms Black has reportedly sided with the more centrist faction in several recent votes and therefore lost the confidence of some of the Momentum-backed bloc.
The source said: "Ann was on their slate before and has been on their side for years, so it's a move towards more ideological purity in the sense they now don't feel they even need a broad spectrum of the left. It's just full Momentum now.
"It's a message that if you go against them, they will go against you. It's a very threatening move. It's them declaring all out war."
They added: "At a time when we're dealing with big issues such as antisemitism and sexual harassment, it's worrying that the left is trying to remove an experienced chair who is seen as really neutral and is respected by both sides."
One left-wing NEC source denied there was a plot to take control of the Disputes Panel, but said they would "not be at all surprised" if Ms Black was replaced.
"She's done a good job but she's been in the role a long time", they said.
UK news in pictures

Show all 50
Should Ms Black be removed, the left would likely gain control of the panel responsible for responding to allegations of antisemitism and sexual harassment against Labour members. There has been widespread criticism from many Jeremy Corbyn supporters over some suspensions from the party and the way disciplinary hearings, including one relating to former London Mayor Ken Livingstone, have been conducted.
Christine Shawcroft, an NEC member and a director of Momentum, is reportedly being lined up to replace Ms Black.
Traditionally the Disputes Panel operates in a quasi-judicial way, conducting independent hearings and interviews on disciplinary issues. The chair has previously been appointed by consensus in a deal between the different factions on the NEC.
To ensure the committee is politically balanced, the vice-chair has typically come from the opposite wing of the party to the chair.
The move comes a day after the left-wing grouping strengthened its hold on the NEC when the three new places that were created to represent party members were all filled by Momentum-backed supporters of Jeremy Corbyn.
It gives them a clear majority on the committee, which has influence over a number of key areas, including policy, rule changes and membership disputes.
Sources said the new chair of the Disputes Panel, if one is elected, is unlikely to be one of the three new members elected on Monday. Jon Lansman, the chair of Momentum, Yasmine Dar and Rachel Garnham topped the ballot in a clean sweep for the left-wing slate.
In a sign of the continuing strength of the Momentum grouping, they received almost twice as many votes between them as the other six candidates combined.
Register for free to continue reading
Registration is a free and easy way to support our truly independent journalism
By registering, you will also enjoy limited access to Premium articles, exclusive newsletters, commenting, and virtual events with our leading journalists
Already have an account? sign in
Register for free to continue reading
Registration is a free and easy way to support our truly independent journalism
By registering, you will also enjoy limited access to Premium articles, exclusive newsletters, commenting, and virtual events with our leading journalists
Already have an account? sign in
Join our new commenting forum
Join thought-provoking conversations, follow other Independent readers and see their replies