Corbyn project is 'just beginning' whatever happens in the election, Labour campaign chief says
'Whatever happens in the election isn't the end in the Corbyn project, it's only the beginning,' says Labour campaign chief Ian Lavery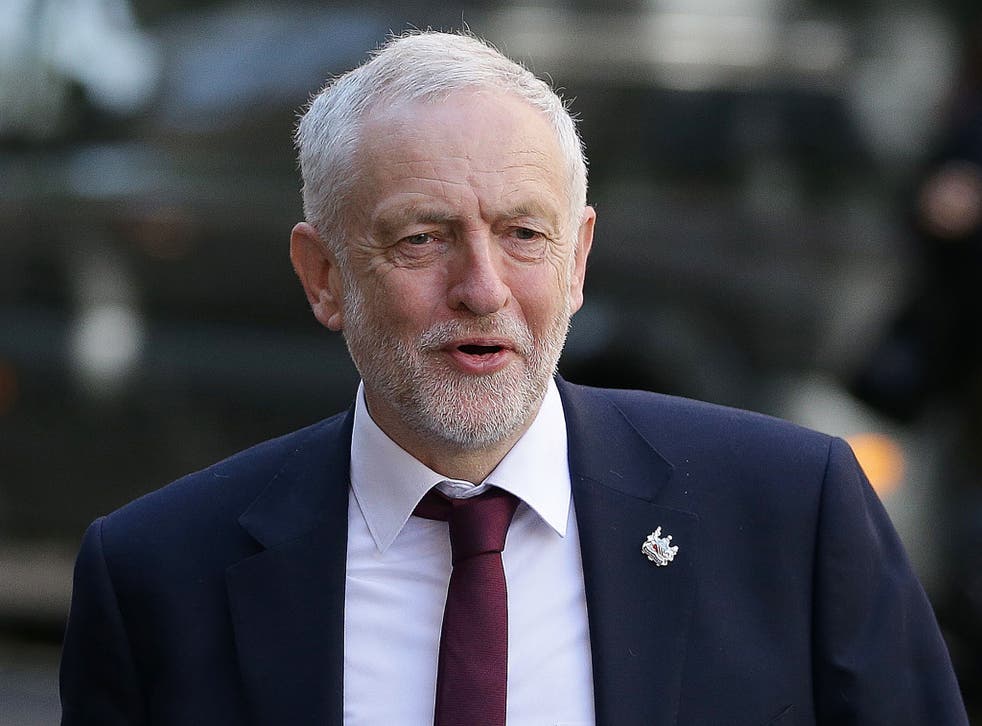 Jeremy Corbyn's mission to transform the Labour Party will continue even if he loses the general election, the party's campaign chief has said.
Ian Lavery told a rally in Glasgow that "whatever happens" on June 8 "the Corbyn project" is only just beginning. The party was in the "long, long, long process of changing politics here in Britain", he said.
"Whatever happens in the election isn't the end in the Corbyn project, it's only the beginning in the Corbyn project," the shadow minister for trade unions and civil society and key Corbyn ally, added.
Some have interpreted Mr Lavery's comments, as suggesting that Mr Corbyn will stay on as leader even if the party loses the election, undoubtedly worrying some members who are likely to call for his head if he does not win power.
It follow's The Independent's exclusive revelation last month that he would likely try and remain at the helm of the party even if he leads his party to a crushing defeat at the ballot box.
Sources said he could remain in post until he can hand over to a left-wing successor or until the party's annual conference in September, when allies will attempt to change party rules in order to make it easier for a candidate from the left of the party to secure the MP nominations needed to run for leader.
Mr Corbyn himself later suggested to the Buzzfeed website that he would stay on regardless of the election result. The claim was then denied by his office.
Mr Lavery's comments came as Mr Corbyn was forced to deny he had laid a wreath in honour of a Palestinian fighter who was involved in the hostage-taking and massacre at the 1972 Olympics that killed 11 members of the Israeli team.
Mr Corbyn travelled to Tunisia in October 2014, less than a year before becoming Labour leader, and attended a ceremony where wreaths were laid. Writing in the Morning Star shortly afterwards, he said he had laid a wreath for those killed by an Israeli air raid on the headquarters of the Palestine Liberation Organisation (PLO) and on the graves of people "killed by Mossad agents in Paris".
He wrote: "Wreaths were laid at the graves of those who died on that day and on the graves of others killed by Mossad agents in Paris in 1991."
According to The Sunday Times, that was a reference to Atef Bseiso, a PLO agent who was involved in the 1972 attack. Mr Corbyn denied this was the case.
"I was in Tunisia at a Palestinian conference and I spoke at that Palestinian conference and I laid a wreath to all those that had died in the air attack that took place on Tunis, on the headquarters of the Palestinian organisations there," he told Sky News.
"And I was accompanied by very many other people who were at a conference searching for peace."
Asked if he was honouring Bseiso, he said: "Absolutely not, we were searching for peace in the Middle East.
"The only way we achieve peace is by bringing people together and talking to them. That was the whole point of that conference, that's been, frankly, the whole point of my life."
UK General Election 2017

Show all 47
Simon Johnson, chief executive of the Jewish Leadership Council, said: "In light of today's news reports, it is high time that Jeremy Corbyn clarify his views regarding Palestinian terrorism.
"At first sight, attending a wreath-laying ceremony for a known terrorist, who led one of the most notorious acts of international terrorism, the attack on the Munich Olympics, would appear to be beyond the pale."
It came as Tom Watson, Labour's deputy leader, who is viewed with suspicion by Mr Corbyn's allies, accused the Conservatives of being "hell bent on viciously attacking Jeremy Corbyn".
Mr Watson also accused Theresa May of showing "contempt for voters" by refusing to take part in a head-to-head TV debate.
"The more they avoid exposing the deficiencies of Theresa May to public scrutiny, the more people are beginning to realise that she's not up to the job," he said. "You've only got to look at her handling of the dementia tax issue to know what a poor negotiator she is."
Both Ms May and Mr Corbyn will separately face questions from a studio audience on Monday night in a programme to be screened on Sky News and Channel 4. Each will then be interviewed by Jeremy Paxman.
Join our new commenting forum
Join thought-provoking conversations, follow other Independent readers and see their replies